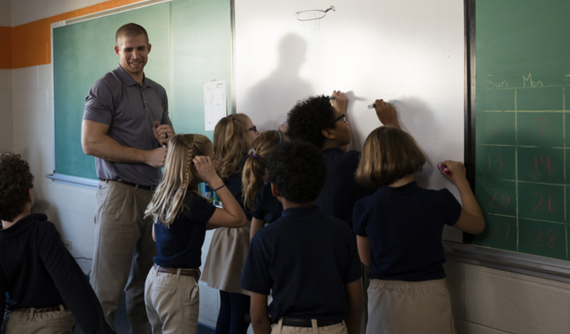 (Photo Courtesy of Jordy Nelson)
The above "he" was Green Bay Packer wide receiver Jordy Nelson.
But the "hello" wasn't for me. It was for the unlucky - or lucky - soul who was transferred mistakenly by the hotel switchboard into the Green Bay meeting room where Nelson and I were having a lunchtime interview.
The phone, sitting on the table between the two of us, started ringing non-stop after what I thought was one of my better, more thought provoking questions. But I was not about to get an answer because the phone's ringing engulfed all of the room's audible space.
There was an awkward pause between the two of us. It wasn't his room. It wasn't my room. It was just a room we happened to be in.
But with a boyish grin on his face, Nelson answered the phone with a chuckle in his voice. Then he proceeded to let the caller explain a problem she was having with a charge on her account as he leaned back - way back - in his chair.
It was in the following 30 seconds that I think I saw the real Jordy Nelson. He was polite. He was patient. He was helpful. And the caller who needed to complain about a $20 minibar charge would have never guessed that the guy taking in her call had a $39 million dollar contract with Green Bay.
Jordy Nelson is easy to like.
I never got the answer to my question. And during the rest of the interview we spoke nothing of football - except for a brief discussion about the freak pre-season injury that resulted in a torn ACL - and sidelined him for the season.
But we talked about what was on my agenda. And at the top of that agenda was this YouTube video. Say hello to Jordy Nelson, third grade math substitute teacher.
With an entire season focused on off-the-field rehabilitation, Nelson found himself with more time on his hand than he normally enjoys. So when his oldest son's school put out the word that they were in need of a two-month third grade math substitute teach, Nelson was happy to be drafted.
"It was fun but there was definitely an adjustment period," laughed Nelson. "Namely, I had to learn how to manage my time so I could get everything done during class."
The 6'3" Packer admits it took a couple weeks for the kids to get over his celebrity status. "But after a couple weeks, they were just normal third graders bouncing off the walls." Nelson says the experience taught him a lot about patience and understanding. "And math," laughs Nelson. "I learned a lot about math."
The untold part of the story was that this wasn't even his own son's grade.
So between the "hello" story and the "substitute teacher" story - I got all I needed to understand that this guy is grounded deep in the Kansas farm fields from where he came.
A few other take aways:

On Learning About Dedication: Nelson's proud to be a third generation farmer from Riley, Kansas - sporting a population under one thousand. "Growing up, we worked a lot on the farm as any farm kid would," he reminisced - although admitting that as a kid he wished he had more time for fun - as in going to the local swimming pool. "But we knew that's how we made a living. And that's how we took care of our families."

On Learning About Responsibility: "As kids we were told every day what was expected of us and what needed to be done. And it was expected to be done the right way." If pride were something that could ooze out of one's pores, Nelson's skin would have been dripping in it when he shared his deeply rooted feelings about the life lessons he gained from life on the farm. "It's the number one reason why, when I'm done playing, we want to go back to the farm with the boys."
On What His Parents Gave Him: Nelson's admiration and respect for his own parents is evident. "They did anything they needed to do to provide and care for us. And the truth is they sacrificed so much in order to provide for their family."
On Being a Dad on the Road: "It's tough. Basically, I am gone every other week during the playing season." So Nelson is following the lead of some of his Packers teammates - and Facetimes with six-year-old Royal and one-year-old Brooks when he's traveling. "I just try to keep them involved in my life - no matter where I am," he explains. "Plus Royal thinks it's pretty cool when I show him the police escort our team is getting!"
On What He's Learned the Last Six Months: "I can handle adversity," he starts. "In a split second my career changed dramatically and I think I've handled it well. I never went to that dark hole. I've accepted the challenge and have been determined to learn from it. And I've been aware of what it has given me - mainly more time with my family."
On What He Hopes His Children Will Say About Him Someday: "I hope they think of me as a dad who cared for them on a daily basis. Good or bad. And if they think I was a little hard sometimes, I hope they know it was only because I cared."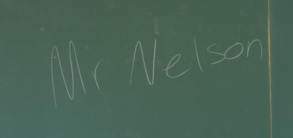 (Photo Courtesy of Jordy Nelson)