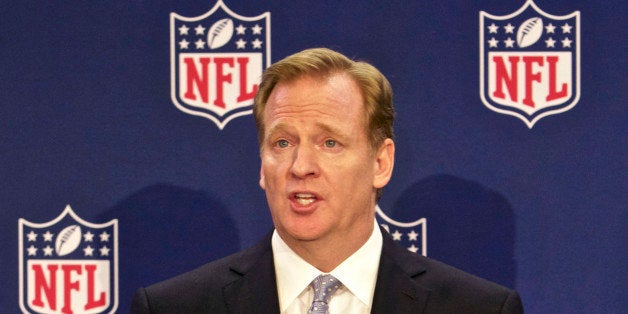 A long-time sticking point for Washington, House Oversight and Government Reform Chairman Jason Chaffetz (R-Utah) sent a letter late Wednesday to NFL Commissioner Roger Goodell saying that the committee is reviewing the tax-exempt status enjoyed by the NFL and 10 other sports leagues and associations.
Some of the other leagues that also received a letter include the NHL, various golf and tennis associations, and, yes, even the Professional Rodeo Cowboys Association.
In his letter, which was co-signed by Ranking Member Elijah Cummings (D-Md.), Chaffetz requested that the NFL send more information regarding its tax-exempt status no later than April 3. In addition to the documentation that granted the league such exemption, Chaffetz asked for other details including whether the NFL "has considered voluntarily abandoning its 501(c)(6) status".
Was that a nonprofit event going on or was that a for-profit venture? It's a for-profit venture. You tell people that the NFL is a nonprofit entity and they just start laughing and giggling. But it's not fair. If there's another side to that, then let the commissioner come in and make that case.

The full letter from the Committee is below:
Related
Popular in the Community