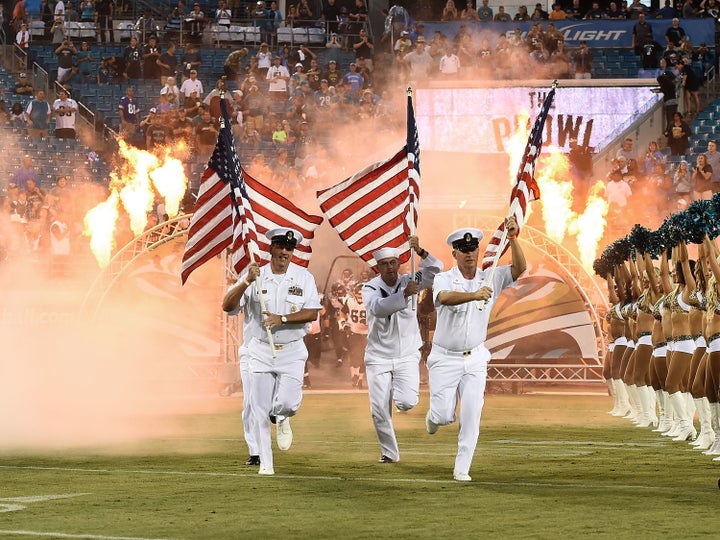 The NFL is finally giving taxpayers back what's morally owed to them: Their money.
On Thursday, ESPN reported that the league agreed to pay $723,734 back to the government for inappropriate instances of "sponsored patriotism" at NFL games.
"[The NFL's refund] was great," Flake told The Huffington Post on Capitol Hill on Thursday. "They did exactly what they should have done and it was refreshing to see."
Up until May 2015, the public was unaware that commonplace patriotic scenes at NFL games like military flag rollouts, national anthem performances and welcome home tributes were actually paid-for marketing efforts on behalf of the Department of Defense for recruiting purposes. 
"Americans deserve the ability to assume that tributes for our men and women in military uniform are genuine displays of national pride, which many are, rather than taxpayer-funded DOD marketing gimmicks," the report said.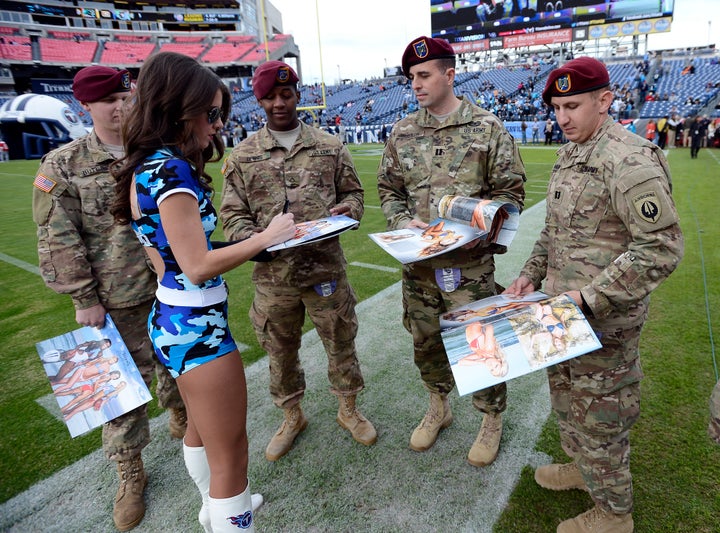 Between 2011 and 2014, NFL teams pocketed a reported $5.4 million. All told, $53 million was spent from 2012 to 2015 on marketing and advertising contracts with 122 professional sports teams, including those in the NBA, NHL, MLB and MLS.
Flake said he had not heard from the other leagues named in the report, but that the NFL had set "a great example of what ought to be done."
"In all the years I've spent rooting out egregious federal spending, the NFL is the first organization to perform due diligence, take responsibility, and return misspent funds to the taxpayers," Flake added in a statement released by his office.
NFL commissioner Roger Goodell responded to the November report by saying that the league would audit its teams' government contracts and refund any money made inappropriately. Goodell has indeed followed through with that promise, writing in a Wednesday letter to McCain and Flake:
In assessing whether a payment could be construed as being made for honoring our troops, rather than for recruitment activities, the auditors erred on the side of inclusion rather than exclusion of any payment that might fall into this category.
Goodell added that the NFL's government contracts will be included in the league's regular internal audits moving forward. 
McCain also applauded the NFL in a statement provided to The Huffington Post, but called upon the NBA, NHL, MLB and MLS to do the same due diligence and audit their DOD contracts.
He added, "We'll be working to once again include language in the defense authorization bill that would fully ensure the Defense Department never again spends American tax dollars to honor our troops."
Laura Barron-Lopez contributed reporting to this story. 
Calling all HuffPost superfans!
Sign up for membership to become a founding member and help shape HuffPost's next chapter
BEFORE YOU GO
PHOTO GALLERY
Patriotism At NFL Games