The NFL's officiating problem reared its ugly head at an especially excruciating moment during Sunday's Lions-Cowboys playoff game. The stakes are never higher than during the elimination format, so when head referee Pete Morelli and his crew reversed a fairly blatant pass interference call against Dallas midway through the fourth quarter, it not only (arguably) cost Detroit its first playoff win in 23 years, but it once again confirmed that the league employs a severely broken system.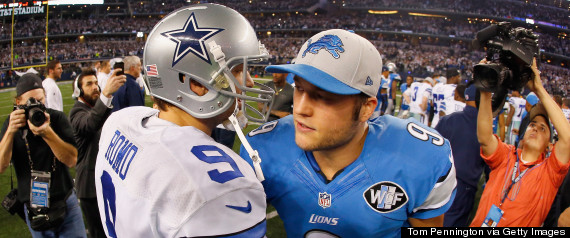 Unlike every other professional sport in North America, pro football does not provide full-time employment to its officials. As a result, it does not hold referees to the same standard of excellence found in other sports. For example, even if an official has a pattern of making inaccurate calls in game after game, he still won't be demoted. In fact, he can actually be promoted to a postseason opportunity because there is no threat of unemployment. In other words: A player can make one poor play and get cut, but a referee can make the same mistake over and over and be rewarded.
However, officials themselves aren't solely responsible for this state of affairs -- they're dealt a losing hand to begin with. Instead of using its elite officials for postseason play, the NFL allows 10 different officials at each position, which means -- as was the case during the Detroit-Dallas wild-card game -- you've got a crew of refs who have never once all worked together during a 2014 regular season game.
In the case of the Cowboys having a crucial pass interference call picked up, there was clearly a communication breakdown between Morelli and the rest of the crew. Such a breakdown would perhaps not have occurred if Morelli had been working with his normal slate of refs.
Mike Pereira, the former vice president of officiating for the NFL, was in the broadcast booth for FOX Sports on Sunday. "I was happy with the pass interference call," Pereira told me on Monday. "The guy that had the best angle threw the flag. The biggest breakdown was that [he] didn't stick to his guns when someone came and challenged him."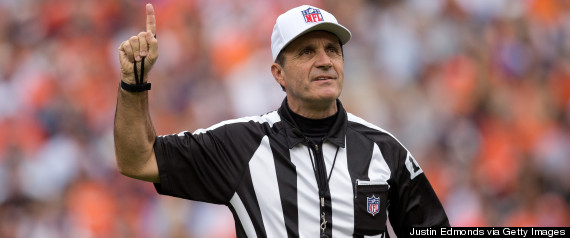 Interestingly enough, Joe Buck, calling the game for FOX Sports, made the point during pregame that Morelli (above) could not have slept well the night before. He was working with a foreign crew in a sport so fast and so subjective that it's almost impossible to get every call right. And because there is no challenge available for pass interference, Lions head coach Jim Caldwell was unable to force Morelli to look at the play again. Thus, the game continued, incorrect call and all.
Even Cowboys owner Jerry Jones seemed stunned about the situation following his team's 24-20 victory. "I've never seen one get that far into the next play and ready to go again and have it reversed," he told ESPN.
Pereira does not believe that full-time employment for all officials is a necessity, but he says crew leaders like Morelli would benefit.
"I do think it's time," Pereira told me. "They're basically responsible for the image of the entire program ... It makes sense to involve them in every aspect of officiating. All of the working of the rules of what is to be called and not called, and the teaching. That to me, is the next step. [Until then], I don't think you're going to see a measurable effect."
The NFL puts its officials through an extensive postgame evaluation process, grading them on the accuracy of their calls. Yet throughout the entire season, the refs with the lowest scores continue to officiate games. Roger Goodell, the league's embattled commissioner, needs to create a system whereby the lowest-ranking officials are suspended, or even fired, once they've displayed a certain level of ineptitude. This could be something that happens once a week, once a month, whatever seems appropriate -- the point is, we need more accountability than we have right now. We're at a breaking point, and the integrity of the league hangs in the balance. Officials are never going to be perfect, and we can accept that, but we can't accept mediocrity anymore. The NFL must do better -- if not for itself, then for its fans, its coaches, and maybe most of all, its players.
Email me at jordan.schultz@huffingtonpost.com or ask me questions about anything sports-related at @Schultz_Report, and follow me on Instagram @Schultz_Report. Also, be sure to catch my NBC Sports Radio show "Kup and Schultz," which airs Sunday mornings from 9 to 12 EST, right here.
Related