Part 2: Could another winner come to us from Los Angeles?
All over the country, high school students are preparing to make the journey to New York City and present what they think are their best plans and insights to a panel of expert judges from some of the most successful businesses in the U.S. On October 3, when 39 students representing 35 businesses from around the country will contend for top honors, students will be competing to win over $25,000 from Mastercard! The evening will also feature an appearance by all-star entrepreneur Sean "Diddy" Combs.
As the students get ready for what will take place on October 3, I want to share with readers the backgrounds and success stories surrounding each of these young entrepreneurs. Of the 35 business plans to be displayed on that evening, six of them come to us from the west coast programs in Los Angeles, Fresno and San Francisco. In fact, NFTE Los Angeles has bred three of the past seven winners!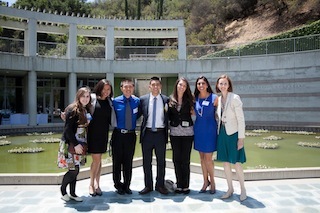 The NFTE LA team with 2012 National Winner, Vincent Quigg.
I asked the NFTE LA team what they do to prepare so many winners. They responded that they provide a rigorous mentoring schedule beginning the summer before students compete nationally. We are extremely fortunate because Los Angeles is an entrepreneurial hotbed, ranking third in entrepreneurial cities globally. LA-based volunteer mentors work with students tirelessly, and LA Regional winners earn a scholarship to a month-long entrepreneurship program taught by USC professors.
The plans represent products designed to improve the safety and comfort of customers, services to ease customer problems, and products to help customers express their individual styles. Not surprisingly, many of these business ideas consider their own communities and how to give back as well.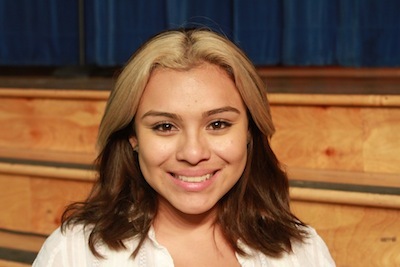 Antonia, owner of Cool Sleeve.
Antonia, 18 (Los Angeles, CA) was inspired to start Cool Sleeve while serving as a part-time waitress, where she occasionally burned her hand and arm on the hot plates she carried during service. Frustrated with her injuries, she created this special sleeve designed to help the wait staff avoid similar burns. Antonia hopes to introduce her product to different businesses around the world to increase safety awareness for servers. She intends to save up the money she raises from sales for college. In the future, she plans to attend Cal State University, Fullerton to pursue a major in Business.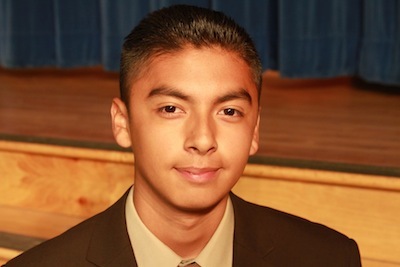 Jose, owner of Hope Apparel.
Many of the people that Jose, 18 (Hawthorne, CA) has spoken to characterized Los Angeles with sunny beaches, the Hollywood sign, and celebrities. However, something else comes to mind for Jose: the underrepresented communities. To get these communities noticed, he started Hope Apparel, a T-shirt design company with art representing the city of Los Angeles. Jose hopes to represent the broader fabric of LA's communities through the designs on his shirts. He plans to donate a portion of his proceeds to after-school programs to help out his community. Jose is currently attending Loyola Marymount University with double-majors in Chicano Studies and Business. His ultimate goal is to become a businessman and an activist for his community.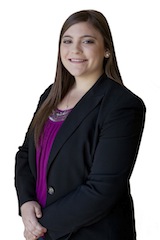 Katie, 17 (Reedley, CA), pictured at left, has had family in the wedding business for a long time in many different ways, so it stands to reason that she would gravitate toward that niche when imagining her own business idea. Hidden Hollow is the newest wedding venue to come to the Central Valley, providing a lovely, secluded outdoor location for any event, surrounded by peaceful views of Wahtoke Lake and Mt. Campbell. Katie is currently attending California State University, Fresno and majoring in Entrepreneurship.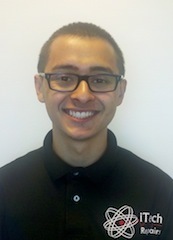 Alex, 17 (San Jose, CA), pictured at right, knew he was an entrepreneur long before he enrolled in the NFTE course. "I realized I was an entrepreneur once I began to bring in steady revenue with my business, iTech Repairs, around 2010. Enrolling in NFTE gave me the necessary lessons and experience I needed to promote the knowledge I had before." iTech Repairs provides repair services, the resale of parts and customizations of Apple devices. Entrepreneurship education has helped Alex to see things in a different light, viewing everything as a new opportunity, a new lesson. He credits his parents and older brother with making a big impact on his business with their support and says the most rewarding aspect of running his own business is the big smile he gets to see on his parents faces, as well as the money he is able to make on his own. Alex plans to attend community college for two years before transferring to Santa Clara University.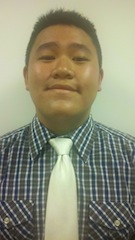 As founder of Neckcessories, Juny, 15 (San Leandro, CA), pictured at left, offers a new product for business professionals - the Snap-On Tie. Thinking he can save someone's time with his ties gives him the drive to continue, and being in NFTE allowed him to turn this thought into reality. His goals are to continue running Neckcessories while going to USC or Yale and expanding his business.
October 3 in New York City is the super bowl of youth entrepreneurship. What young entrepreneur from which city will win?
REAL LIFE. REAL NEWS. REAL VOICES.
Help us tell more of the stories that matter from voices that too often remain unheard.