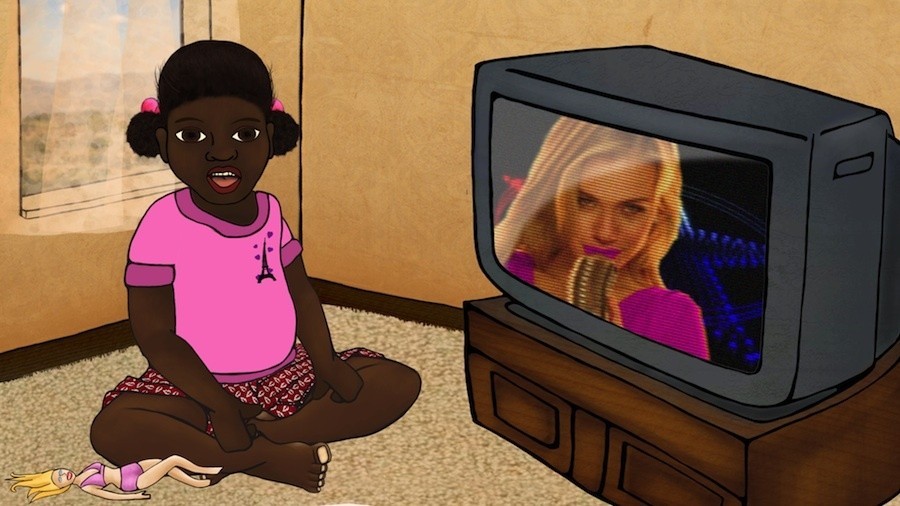 In discussions of mainstream beauty ideals, it's not uncommon to hear media outlets discuss the prominence of certain body types, addressing disorders like anorexia and bulimia in the process. However, for many women, particularly women of color, these are far from the only harmful ways myths and norms shape perceptions of beauty, and shape perceptions of ourselves.
In her powerful short film "Yellow Fever," Kenyan artist and filmmaker Ng'endo Mukii explores the relationship between a woman and her skin color, and the hierarchy of globalized beauty imposed on impressionable minds and bodies. "While growing up, I would come across women who practiced skin bleaching ('lightening', 'brightening'), and often had a condescending internal reaction to them," Mukii explained in an email to The Huffington Post.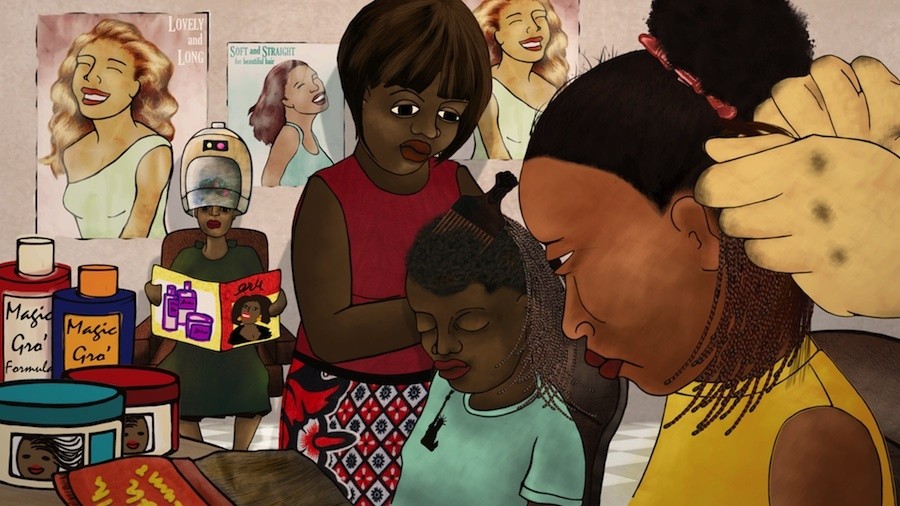 "Now, I realize they are only products of our society, as are we all. Since our media perpetuates Western ideals to our girls and women, and we consume this information continuously from a young age, how can we fault anyone who is susceptible to these ideals (men included), without challenging the people that are creating them?"
Mukii explores these concepts and beyond in her enrapturing seven-minute short, which combines layered ethnographic visuals with emotive dance sequences and textural animated interviews with family members including her mother and young niece. "If I were American, I would be white, white, white, white and I'd love being white," Mukii's five-year-old niece says, sitting before a white pop star on the television screen. As she innocently proclaims that magic could potentially turn her skin another color, the scene becomes both jarring and heartbreaking.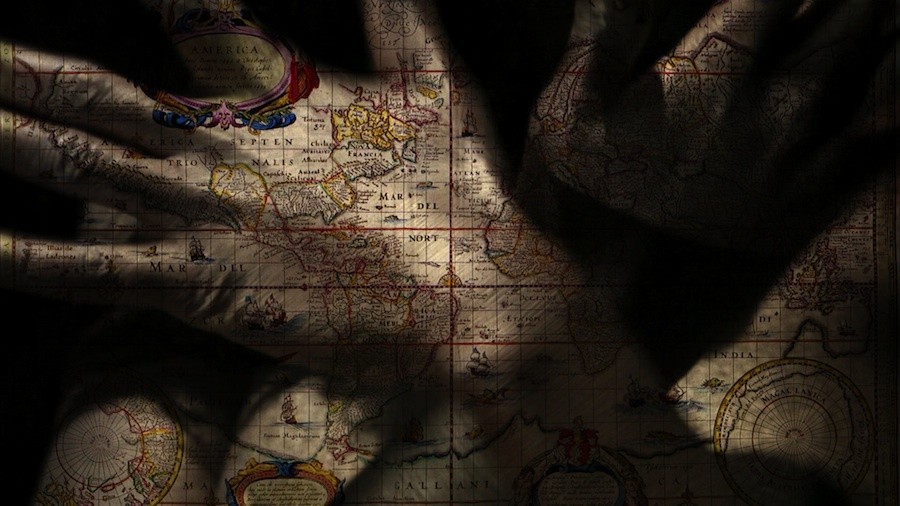 Mukii comes from a background of painting and drawing, yet became fascinated with film and animation during her time at the Royal College of Art in London. When embarking on her graduation film, which eventually became "Yellow Fever," Mukii was comparing the processes of taxidermy and early ethnographic filmmaking -- namely the editing and deletion involved in reducing a subject into a flattened "other." Determined to change the stakes, Mukii placed herself in the role of both subject and artist, allowing her complexity to take its full, textured shape.
"Essentially playing both the role of the ethnographer and the ethnographic, forced me to confront an internalized friction within myself," she explained, "the conflict between seeing, being seen, and seeing what other people see in you."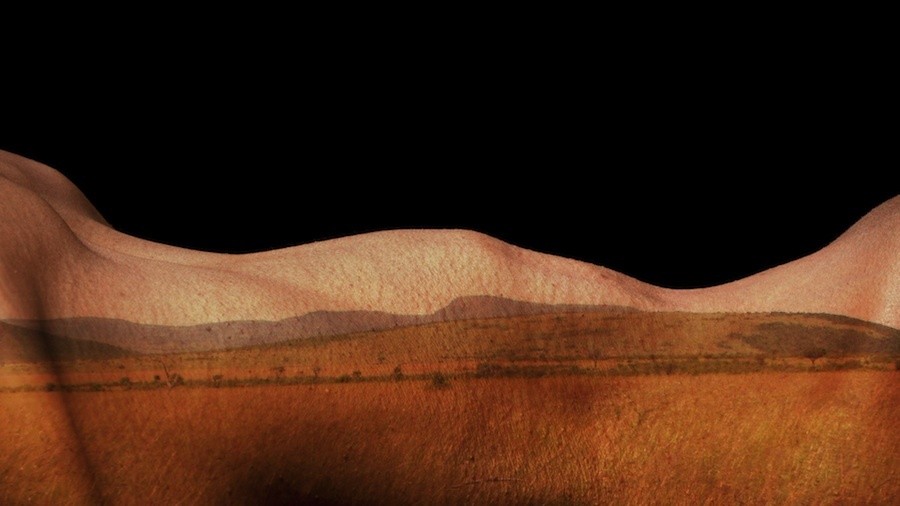 To visually express her encounter with her full and fluid self, Mukii employed a multidisciplinary film practice to embody what she calls her "almost schizophrenic self-visualization." Each moment is pulsing with conflict and desire, concretizing the intense role beauty norms play on women's self love. "I found the pixilation body-landscape sequences the most exciting in terms of technique," she said.
"I had not worked with breathing bodies before in this way, and the effect of the staccato movement created from photographing individual frames was very satisfying. I was trying to create a sense of being uncomfortable in one's own skin, and had been reading Frantz Fanon's work at the time... I don't know, it was the body as a breathing landscape, and the eruption of emotion. It just fit."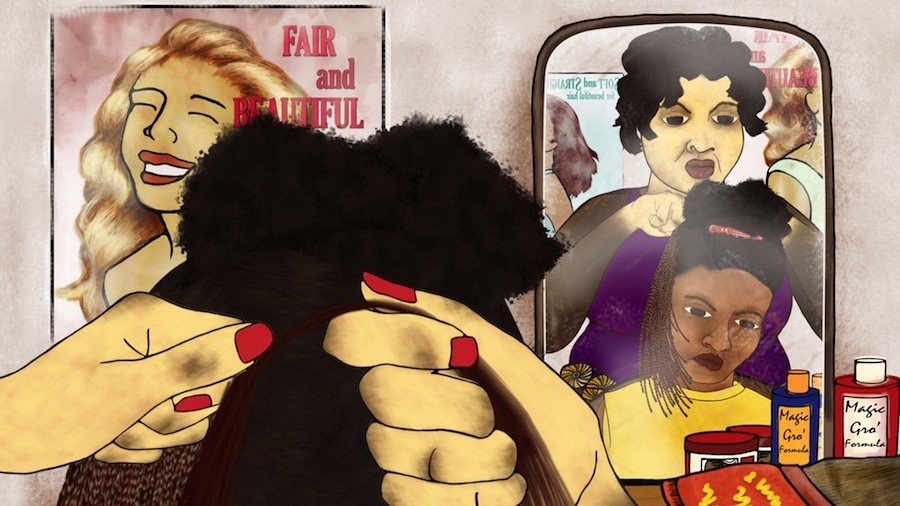 Mukii named her film after Fela Kuti's 1970s song of the same title. However, while Kuti's lyrics lash out at the women who choose to use skin bleaching products, Mukii wants to challenge those who create the ideals. In her words, "rather than alienating or attacking people who are victims of them, we should actively address the lack of celebration of women of all appearances."
"Why is there no acknowledgement of the pressure that exists to push Kenyan (and other) women to willingly poison their skin and bodies with various chemicals (mercury included) in an attempt to have a paler complexion? Why is this not some form of body dysmorphia related to the skin? Why should any normal girl feel that she will be more beautiful and lead a happier life if she loses weight? Why should any normal Kenyan girl feel the same, but in relation to being paler? Why do we live in societies that agree to either of these ideas?"
To begin to grapple with these questions and more, watch "Yellow Fever" below. Let us know your thoughts in the comments.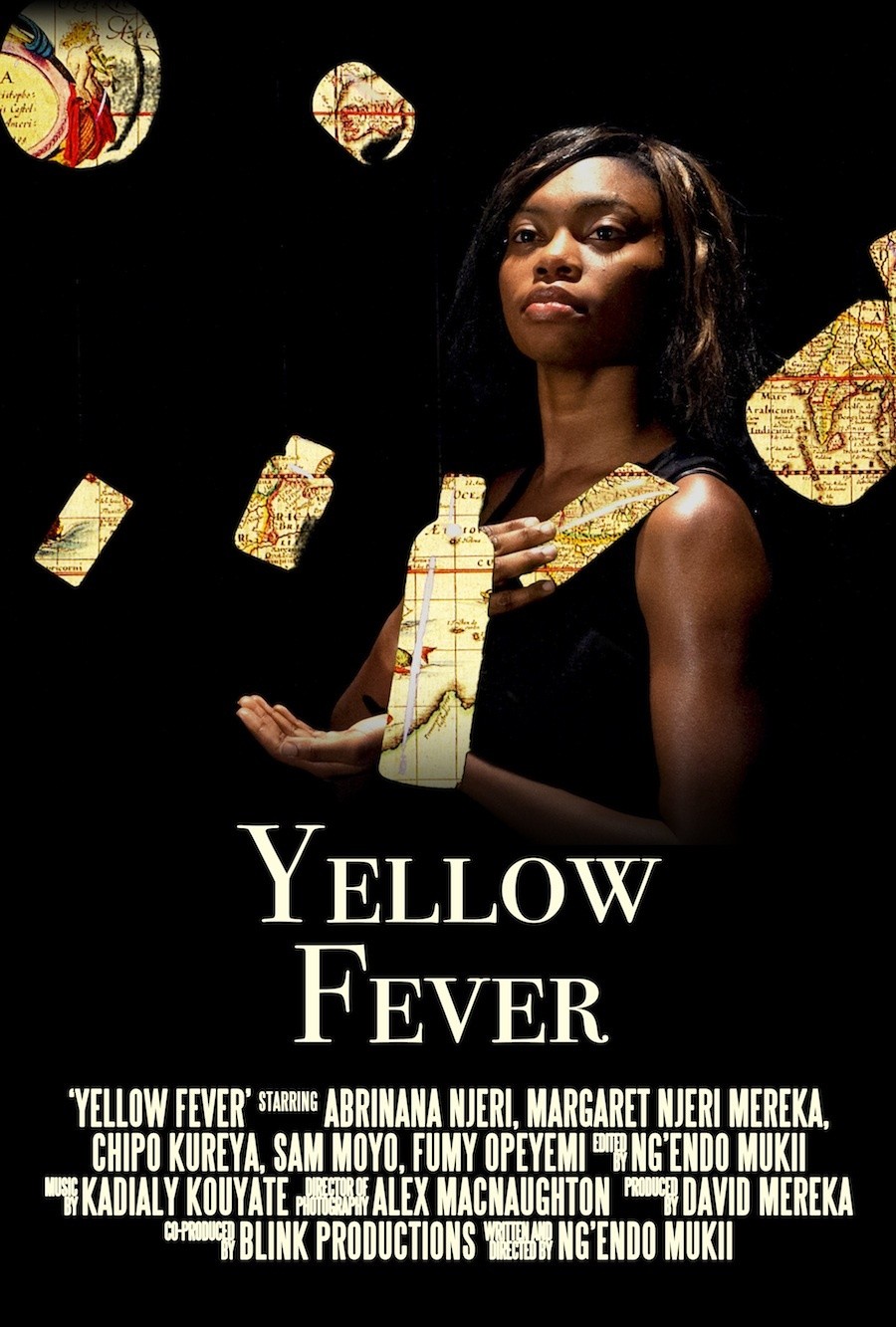 Related
Before You Go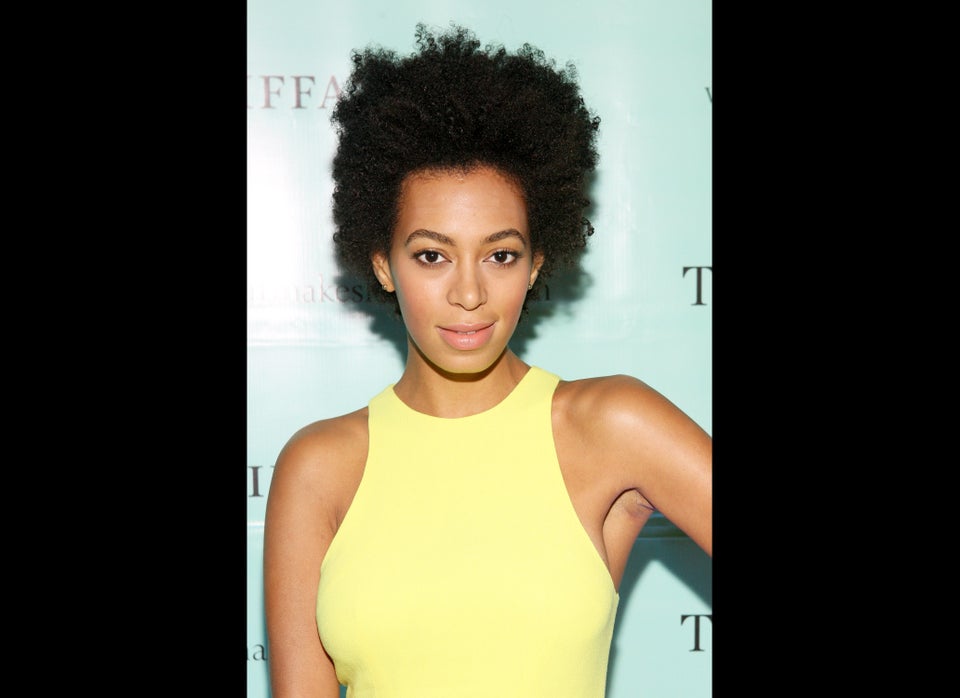 23 Stars Who Inspire With Their Natural Hair
Popular in the Community