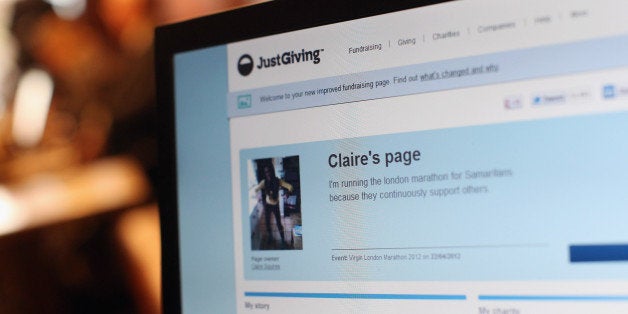 Updated on March 19, 2015 at 6:45 p.m. EST
But those crooks are going to have a much harder time preying on donors' goodwill now that a new online vetting system is in place.
Starting Tuesday, nonprofits that have undergone an extensive approval process have been able to register their own .NGO domains (which stands for non-governmental organization) and .ONG domains, the acronym that's used in countries that speak romance languages. The organizations can purchase the domains for about $50 a year through an accredited registrar after passing the Public Interest Registry's eligibility test.
The suffix alone allows donors to feel confident about getting involved and giving money.
"Uninformed donors are easily confused by charities that have strikingly similar names to others," watchdog Charity Navigator wrote in a blog post about giving. "How many of us could tell the difference between an appeal from the Children's Charity Fund and the Children's Defense Fund? ... Would you be surprised to learn that the Children's Charity Fund is a 0-star charity while the Children's Defense Fund is a 3-star charity?"
While developing the new vetting process, teams from the Virginia-based Public Interest Registry traveled to more than 40 countries and interviewed over 16,000 nonprofit groups to find out what they're greatest concerns are.
The organization said that groups overwhelmingly voiced a need to develop better trust among donors.
"The feedback from the community has been very consistent," Brian Cute, CEO of Public Interest Registry, told Philanthropy.com. "They want to be trusted online, and they want to connect with donors."
But easing supporters' worries isn't the only benefit nonprofits gain from the new system.
Once groups obtain their domain name, they're automatically added to the OnGood directory, which enables nonprofits to promote their cause, connect with groups across the globe and raise funds.
Donors can then search the database for verified nonprofits to give to, which could prove to be particularly helpful during crisis situations when people aren't sure which groups to trust in developing countries, Cute told Philanthropy.com.
"When donors are looking to give online, they want reassurance that both the website and cause are legitimate," Megan Soffer, marketing expert at Public Interest Registry, told Third Sector Magazine, "this will be the easiest way for NGOs to communicate and demonstrate trust and credibility."
Calling all HuffPost superfans!
Sign up for membership to become a founding member and help shape HuffPost's next chapter
BEFORE YOU GO