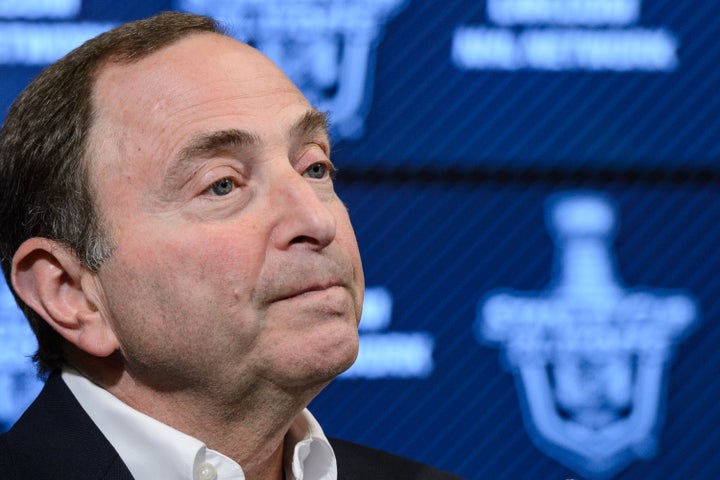 Time after time, the NHL has been asked about and proceeded to deny the link between on-ice fighting, concussions and long-term health consequences. In 2015, commissioner Gary Bettman even claimed that there was "no evidence" of that connection -- no "statistical correlation" between the fracases in the NHL's rinks and degenerative diseases like chronic traumatic encephalopathy (CTE) that have been found in the brains of some of its deceased players.
But emails recently unsealed by a U.S. federal court and published by CTV W5 on Monday indicate that, at least as far back as September 2011, several of the league's senior officials believed that such a link likely does exist.
One such email, written on Sept. 3, 2011, by NHL deputy commissioner Bill Daly to Bettman along with another high-up official, frames the issue as a chain reaction of sorts -- a domino-like series of events that begins with on-ice trauma and ends with serious mental illness.
"Fighting raises the incidence of head injuries/concussions, which raises the incidence of depression onset, which raises the incidence of personal tragedies," he wrote.
Daly's causal clauses were in response to a message sent 16 minutes earlier by Bettman, who appeared to be more skeptical of the connection. Discussing a then-recent news article on "enforcers" -- NHL players whose job is effectively to start fights and instigate chaos on the ice -- and specifically three enforcers who, tragically, all died in the summer of 2011 (two by suicide), Bettman raised the question of whether "being an NHL fighter does this to you (I don't believe so) or whether a certain type of person (who otherwise wouldn't be skilled enough to be an NHL player) gravitates to this job (I believe more likely)."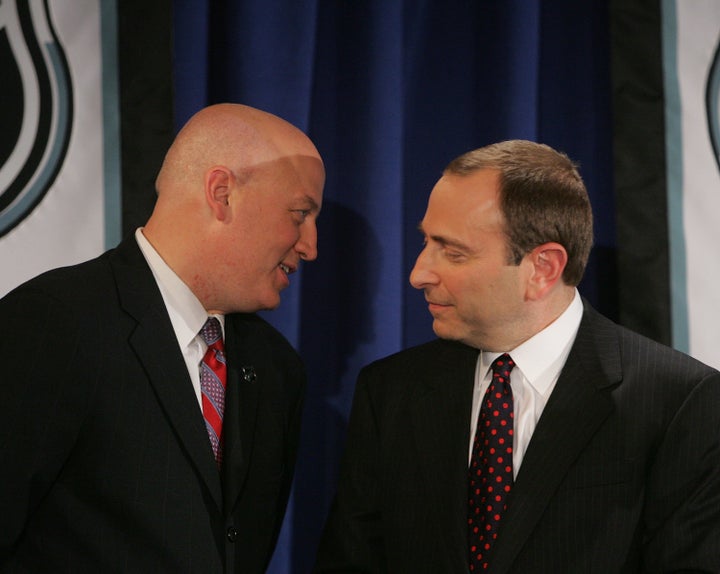 Significantly, Daly's 2011 emailed answer -- "I tend to think its a little bit of both" -- marks a strong divergence from what Bettman told the media just last May.
Given the commissioner's recent sharp, stark stance -- he made the above claim just 10 months ago -- even an implied causal connection four years back from the lips of a senior league official seems worth noting. Whether the organization believed the science and the statistics or not, the NHL had a responsibility to all of its players to do whatever it could to guarantee their safety and health -- even if just an inkling of a connection between concussions and long-term repercussions was suspected.
It'd be a tragic day indeed if we discovered that the league ignored telltale signs of danger and brain damage in order to continue the game's tradition of "enforcers," and all the unnecessary violence and chaos that those enforcers signify. And even if NHL officials continue to publicly refute this increasingly apparent link, it is notable -- and it is telling -- that, behind the curtain, they too have been struggling with the same questions as us.
Calling all HuffPost superfans!
Sign up for membership to become a founding member and help shape HuffPost's next chapter
BEFORE YOU GO
PHOTO GALLERY
Former NFL Players With CTE