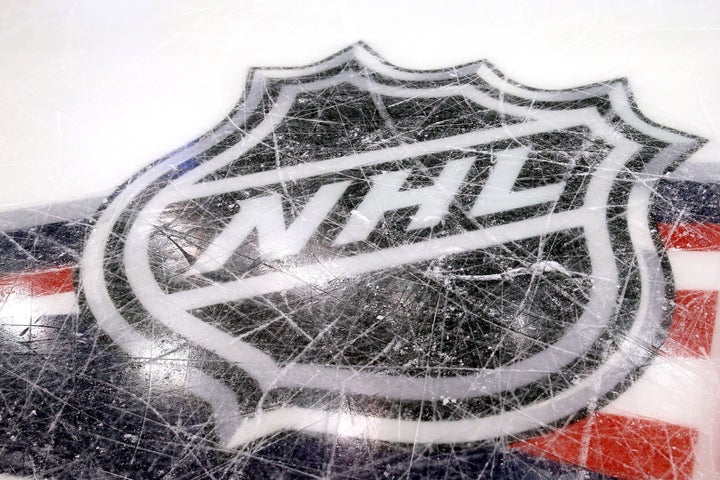 NHL players are overwhelmingly ready to accept an openly gay teammate, according to a new survey of players on each of the league's 32 teams.
During the recent NHL/NHL Players' Association Media Tour to preview the upcoming season, USA Today asked 35 players if they would welcome a gay teammate. Thirty-four said they would.
The survey is the latest indication that NHL players are ready to make the league a hospitable environment for openly gay athletes. A 2006 Sports Illustrated questionnaire found that 80 percent of the league's players would accept a gay teammate, the highest rate in any of the four major North American sports leagues. And while the NHL has never had a player who was publicly known to be gay, a 2010 poll from ESPN The Magazine found that 42 percent of NHL players believe they have played with a gay teammate before.
The NHL has directly partnered with the You Can Play Project, an advocacy group that promotes equality in sports, since 2013. You Can Play was co-founded by Patrick Burke, an NHL employee and the son of Calgary Flames general manager Brian Burke. All 32 teams have had a You Can Play representative on their roster, and this summer, the champion Chicago Blackhawks sent the Stanley Cup to Chicago's gay pride parade for the second straight year.
Though Brian Burke told USA Today he was "disappointed by the one player" who voted differently from the rest, he also said he wasn't surprised by the results.
"I think the [survey] says a lot about our players," he told the paper Tuesday. "I think it says a lot about how far society has come in this area."
David Denson, a first baseman in the Milwaukee Brewers minor league system, came out in August, making him the first openly gay player on an MLB-affiliated team. Though he never made an active roster, Michael Sam became the first openly gay player selected in the NFL draft in 2014. Los Angeles Galaxy midfielder Robbie Rogers came out in 2013, and his return to Major League Soccer later that year made him that league's first openly gay player. The NBA's first openly gay player, Jason Collins, retired in 2014.
Calling all HuffPost superfans!
Sign up for membership to become a founding member and help shape HuffPost's next chapter