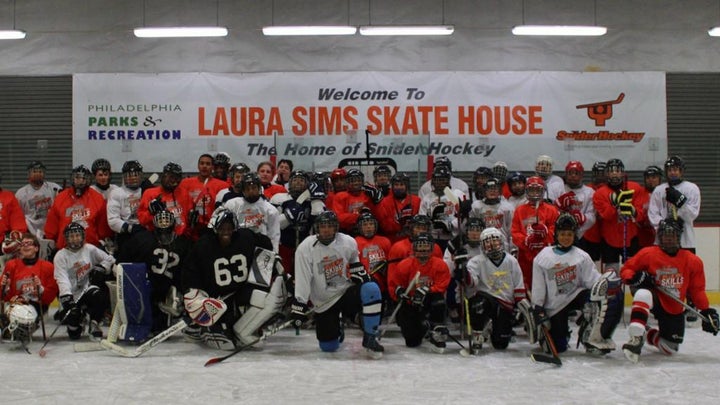 In February, the President of USA Hockey, Jim Smith, said "These are exciting times for hockey in the United States, and as our participation numbers indicate, the best is yet to come."
This past weekend, the Ed Snider Youth Hockey Foundation and National Hockey League (NHL) contributed to creating "exciting times" by hosting the annual Willie O'Ree Skills Weekend.
"Hockey is a path of self-discovery," stated O'Ree in an interview with hockeybuzz.com's Bill Seltzer.
"Everyone is three different people: the person who you think you are, the person who others think you are, and the person who you really are. You have to find that person you really are, set goals that are meaningful to you and then be committed to meeting those goals no matter what it takes. That's how you succeed."
In conjunction with the NHL's Hockey Is for Everyone (HIFE) initiative, 55 youth hockey players from around the country and Canada participated in educational, social and on-ice training activities.
Emphasizing character-building, commitment and hockey skill development, the students were welcomed at a banquet and program at the National Liberty Museum, trained at the historical Laura Sims Skate House in Cobbs Creek Park, participated in an Outward Bound group bonding session, viewed a screening of the riveting documentary 'Soul on Ice', and skated on the Wells Fargo Center ice.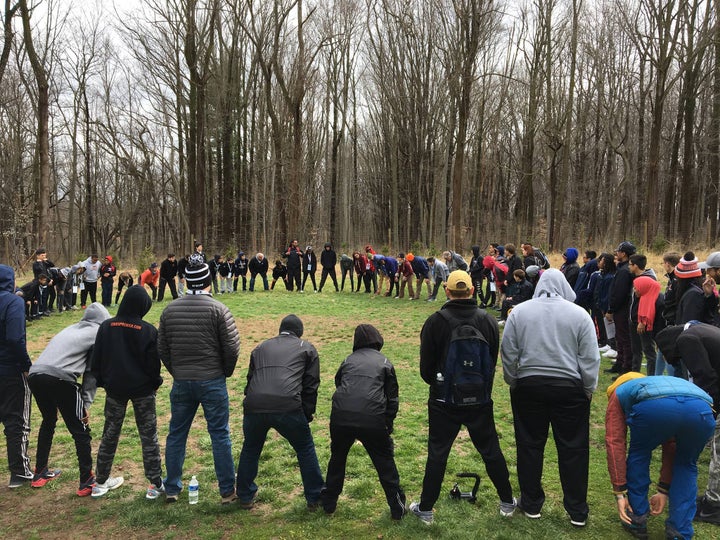 "Overcoming people's views when we go out to play in tournaments is somewhat of a challenge," said Philadelphia High School for Girls sophomore, Maryam Belgrave. A hijab-wearing Muslim, the East Falls resident began playing hockey four years ago at West Oak Lane's Simons Recreation Center.
Perhaps not the first hockey player of her kind, Belgrave was appreciative of participating in the Skills Weekend and respects what O'Ree means to the history of the game and the black diaspora. "He broke barriers for people like me to be able to play a game we've grown to love," said Belgrave.
Known as the "Jackie Robinson of hockey," in 1958 O'Ree became the NHL's first black player when he made his debut with the Boston Bruins. Now, the Director of Youth Development and Ambassador for NHL Diversity, the legendary O'Ree continues to operate with purpose and vitality.
"I'm just happy I can still go out and work with these kids and help them set goals for themselves and work toward their goals," O'Ree said on the closing day.
"Seeing Mr. O'Ree again gave me a great sense of nostalgia," Ferris Miller shared.
"I got the chance to show him the jersey I wore that he autographed for me all those years ago," Miller mentioned. A Laura Sims Skate House staff member and former Snider Hockey program participant, Miller was excited to have gotten the chance to "share a laugh with a living legend."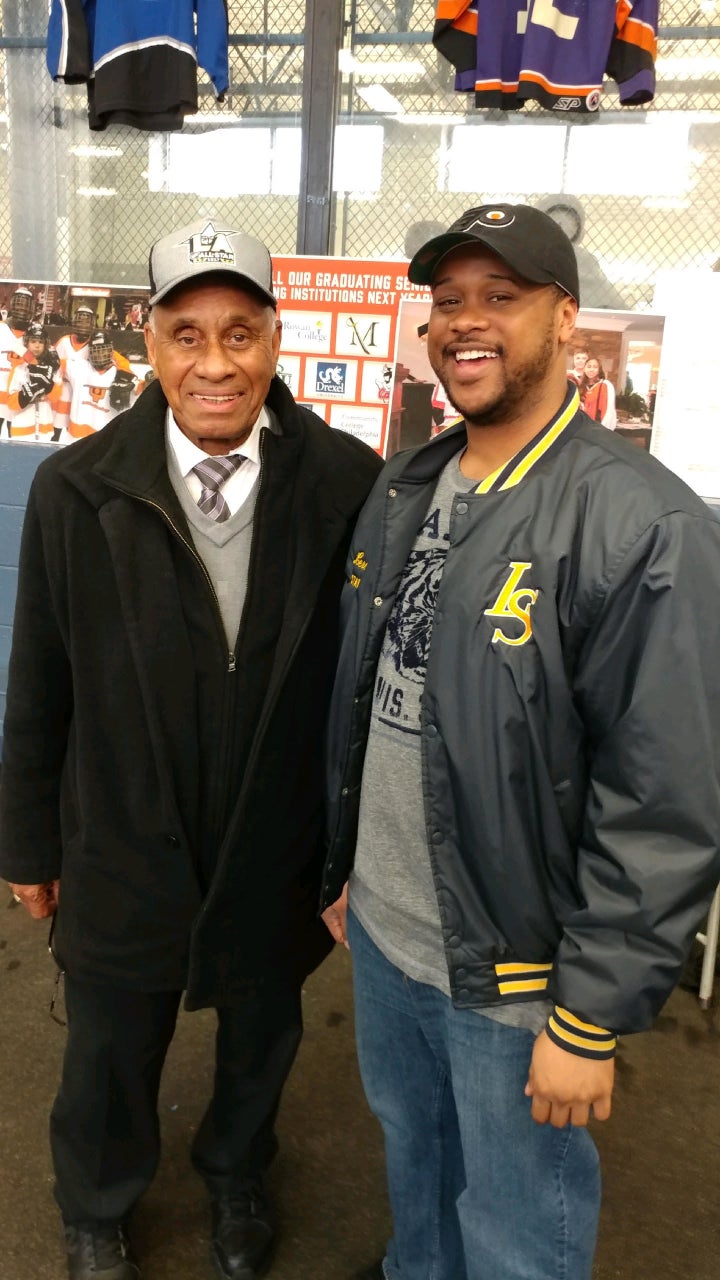 Born in Canada, O'Ree has helped the HIFE initiative introduce more than 85,000 boys and girls, of diverse backgrounds, to hockey. Over the past decade, O'Ree has traveled thousands of miles across North America, establishing local grassroots hockey programs. Geared towards serving economically disadvantaged youth, HIFE has contributed to growing the game throughout America.
"Hockey has helped me socially and allowed me to meet a lot of new people," stated Dallas Hartford-Jackson of S.C.O.R.E. Boston Hockey. "Before I was really a shy person, but now I'm able to make more friends and that makes me really happy. Coming to camps like this I'm able to improve on my communication skills which help me on and off the ice," she said.
O'Ree's tales of overcoming racially-based challenges in sport, as well as being blind in his right eye due to a hockey-related injury, were a few of the life lessons taught during the weekend.
"This weekend is significant because it not only brings kids from all over North America together to make new friends and share in learning projects, it also brings together key administrators from the many HIFE programs they represent to share ideas and best practices," said Scott Tharp, President and CEO of Snider Hockey.
"We are pleased to host this important event in the City of Brotherly love."
Calling all HuffPost superfans!
Sign up for membership to become a founding member and help shape HuffPost's next chapter
BEFORE YOU GO