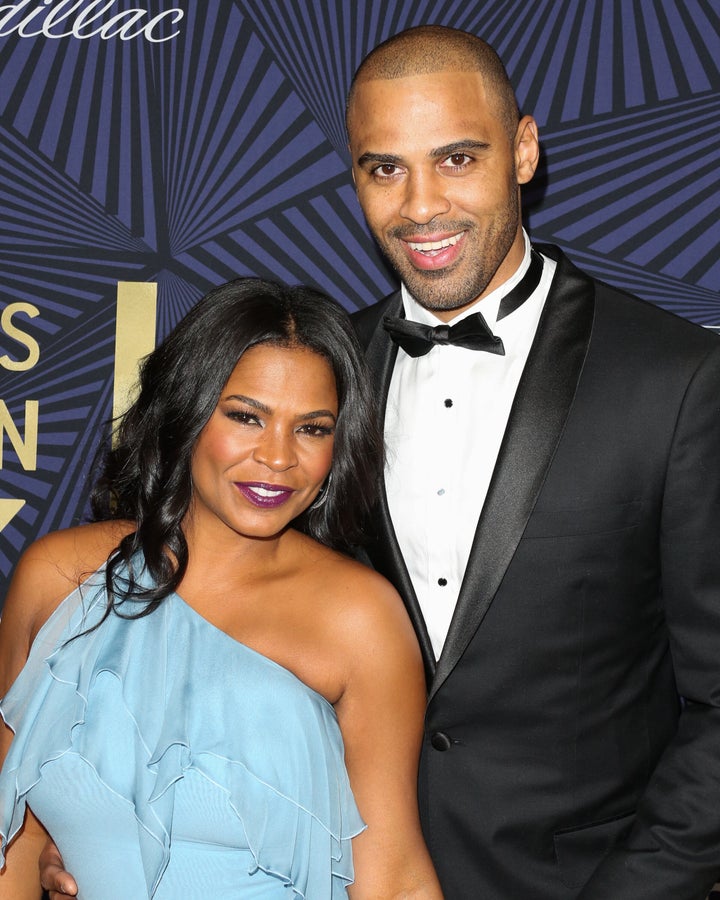 The ESPN host addressed how the Celtics handled Ime Udoka's suspension as head coach last fall and how their actions impacted his former partner, Long, in a video posted on his podcast, "Know Mercy with Stephen A. Smith," on Friday.
"What about the sister, the Black woman named Nia Long, that was thrown to the wolves by having all of this publicized?" he said in the clip. "Did she deserve that?"
In September 2022, the Celtics suspended Udoka as head coach for what was reported to be an improper relationship with a team employee. The team held a press conference addressing the suspension that month.
Smith argued that the Celtics' press conference inadvertently embroiled Long, a beloved actor, into a media circus. Udoka and Long had been together for 13 years and share a son, Kez, 11. They have since broken up.
"If you mention him and another woman, inevitably, she's going to come up," he said about Long. "How come they just left her out there standing on her own? I will always defend her. I will always defend her on this issue."
He added, "To have a press conference and put his business, tacitly or otherwise, on front street, you didn't think about Nia Long at all."
The actor thanked Smith for "his support" in the comments section of an Instagram post where he shared the clip.
Smith called out the Celtics for hosting the press conference in another clip, charging that race played a role in the way the team treated Udoka, who is Black.
"I've been covering sports for 30 years, I have never seen a press conference to address somebody's suspension, and everyone knew because of the leaks that preceded the press conference ― even though they didn't say much in the press conference ― that it was about his sexual relationship," he said.
During the team's press conference in September, Brad Stevens, president of basketball operations, addressed speculation that was ramping up on Twitter at the time about which female staff member of the Celtics might have been involved in the scandal.
"We have a lot of talented women in our organization, and I thought yesterday was really hard on them," he said. "Nobody can control Twitter speculation and rampant bullshit, but I do think that we as an organization have a responsibility to make sure we're there to support them now. A lot of people were dragged unfairly into that."
The team did not share details surrounding the circumstances of Udoka's suspension at the time, but that he violated team policies.
Long has since criticized the Celtics for hosting the press conference. She also shared her disappointment that no one from the organization had reached out to her amid their public statements about supporting Celtics female staffers.
"If you're in the business of protecting women — I'm sorry, no one from the Celtics organization has even called to see if I'm OK, to see if my children are OK. It's very disappointing," the actor told The Hollywood Reporter in December.
"I think the most heartbreaking thing about all of this was seeing my son's face when the Boston Celtics organization decided to make a very private situation public," she added. "It was devastating, and it still is. He still has moments where it's not easy for him."
Udoka, now the head coach of the Houston Rockets, said during a news conference this week that he has since been in counseling with his son after news of the scandal broke to "help him improve the situation that I put him in."
Popular in the Community