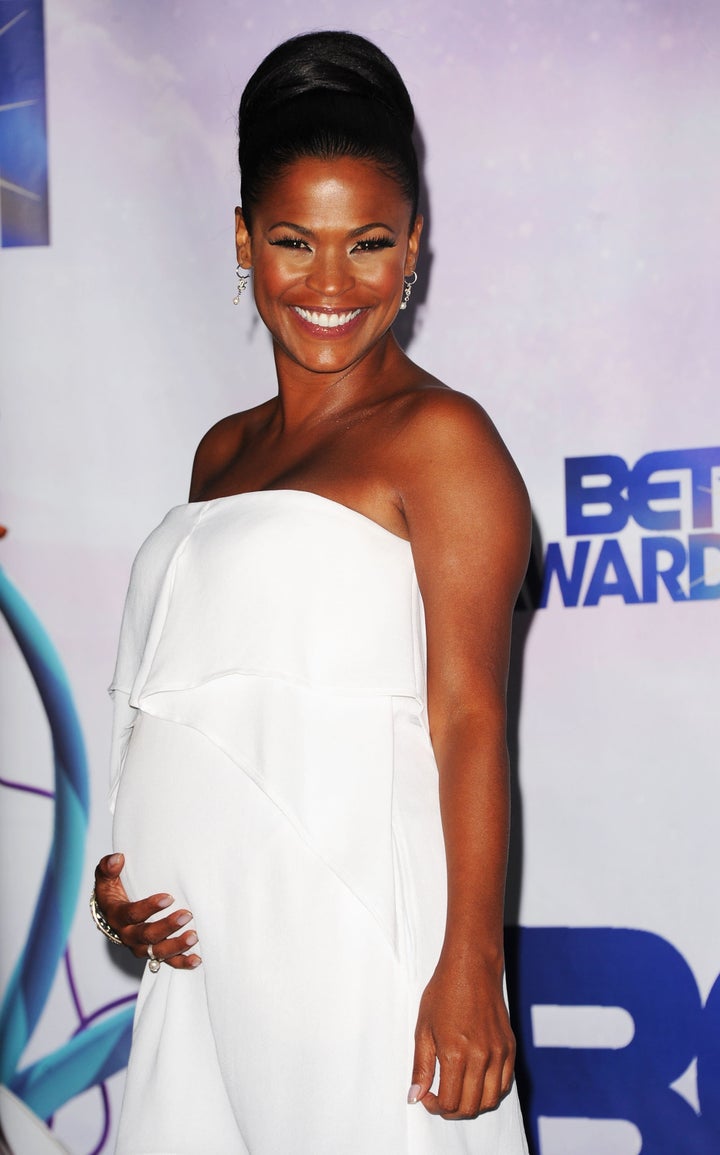 The wow factor that Nia Long evoked on the November cover of EBONY magazine followed the actress' own surprise, learning that she was pregnant after a visit to the doctor left her with little hope that she could have more children, according to her interview with the magazine.
People magazine reports that 41-year-old Long, mother of an 11-year-old son, Massai, remained hopeful about the prospect of having a child with boyfriend Ime Udoka, despite being told that having more children would be hard.
"I remember I was driving home from the doctor, and I called Ime, and I was like, 'Babe, I'm really kind of sad right now...the doctor actually said if I wanted to have more children, it would be hard," she told EBONY.
Like Long's physician, Dr. Hilda Hutcherson, Clinical Professor of Obstetrics and Gynecology and Associate Dean for Diversity and Minority Affairs at Columbia University's College of Physicians and Surgeons told The Huffington Post last month that "Fertility starts to decrease rapidly after 30, and by 40 it is quite difficult to conceive."
The case against mid-life mommyhood also points to Hollywood (and, arguably, actresses like Nia Long) for its inaccurate portrayal of how easy it is to reproduce past a certain age. "The unreality is reinforced by Hollywood, much to the growing dismay of many obstetricians and gynecologists. Not only are stars in their 40s now celebrated as bona fide sex symbols (Julia Roberts, Halle Berry, Salma Hayek, the list goes on), but judging from media coverage, they seem to be reproducing like rabbits," The New York Times reported.
But while Long says she wasn't buying her doctor's (or science's or society's) warning, she does credit a higher power for her baby-to-be. "I honestly asked God for this," she told EBONY.
Check out these other hot moms who defied the odds.
REAL LIFE. REAL NEWS. REAL VOICES.
Help us tell more of the stories that matter from voices that too often remain unheard.