Most celebrities live in sprawling homes or luxurious penthouses, with plenty of space and amenities. Nia Peeples isn't one of them.
The "Pretty Little Liars" actress happily lives in a double-wide trailer in Malibu, but even she says that she never expected to end up living in a mobile home.
"My husband, Sam, he'd always heard about trailers that were near the beach. I was like, 'I'm not going to go live in a trailer!'" Peeples says. "I've always owned houses."
Then, the couple took a tour of a mobile home and Peeples had a change of heart. "I thought, 'This is so unique, and so wonderful to be here where I can walk right out into nature,'" she says.
Though the space is smaller than what she's used to -- "If you want to see my house, it should take about five minutes," she jokes -- it's not without its charm. As she walks "Oprah: Where Are They Now?" cameras through her trailer, Peeples points out several of its beloved quirks.
The bathroom, for example, has a beautiful bathtub, but it needed some special modifications to make it work. "We got a clawfoot tub and had to put jacks up underneath the house to make sure that once we filled [the tub] up with water, it wasn't going to make the whole trailer... stand up on one side," Peeples explains.
What the home doesn't have, however, is heat or air conditioning.
"We removed all the heating, we removed all the air conditioning, and just said, no, we don't need any of that," she says. "We heat with fire and if it's too hot, we go take a dip in the ocean."
This means that the mobile home does include a fireplace, which Peeples says looks much more expensive than it actually is. "I decided not to [use] stone because it's too heavy," she says. "So we did stone lookalike. But, hey, coming from 'movie land,' it works!"
The rest of Peeples' trailer is tricked-out: Inside, you'll find a kitchen with a Bertazzoni gas stove and hand-cut Mexican tile, a shower with a faux aquarium, and a shaded private "deck." Take a tour of her home here.
"Oprah: Where Are They Now?" airs Sundays at 9 p.m. ET on OWN.
Related
Before You Go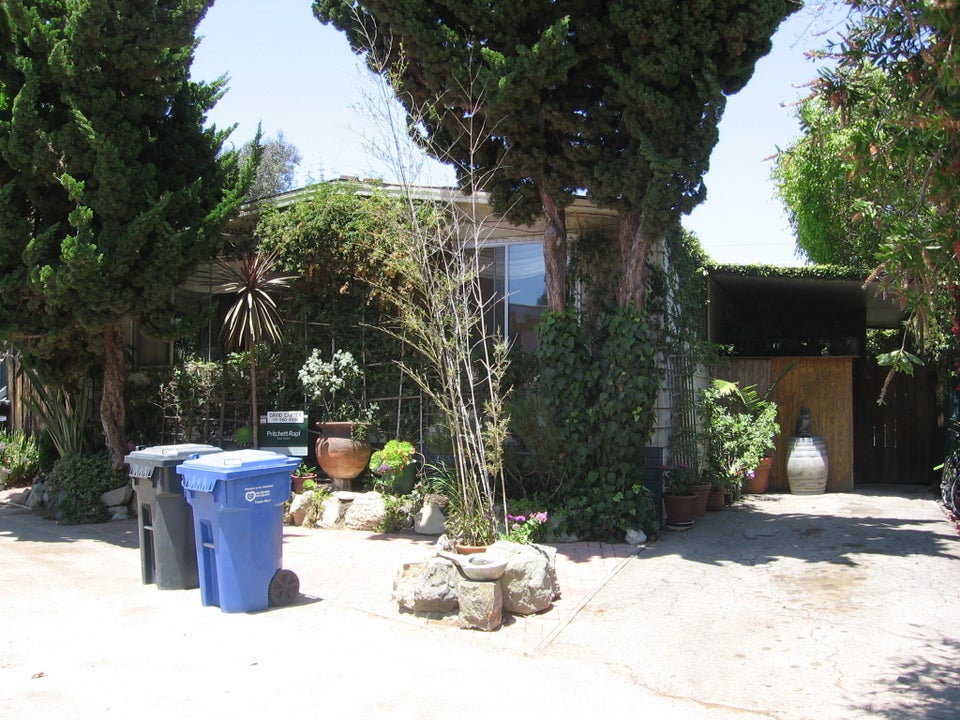 Nia Peeples' Mobile Home
Popular in the Community