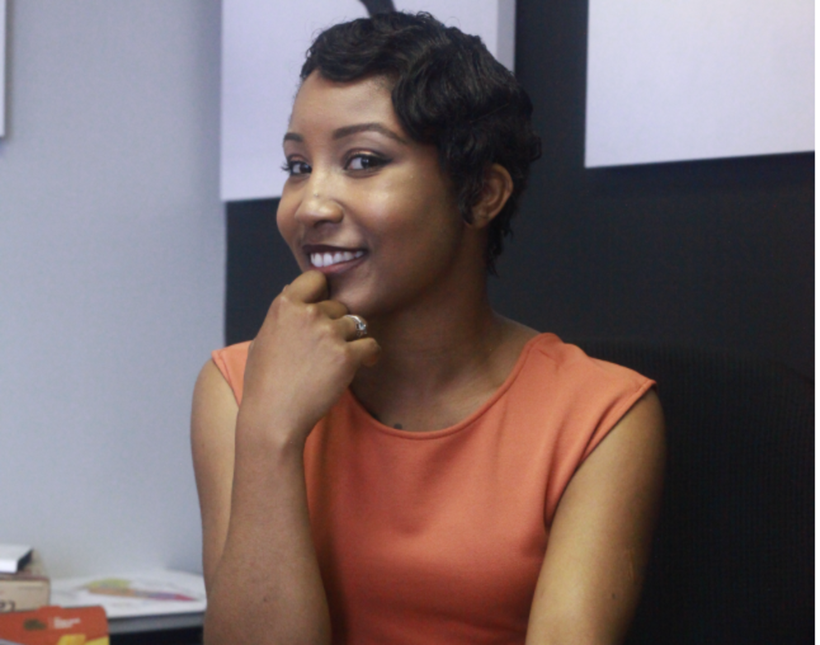 Nia Rice is the co-founder of Serene MGMT, LLC, along with her business partner Megan Alston, who is also named one of the top 25 PR millennials to watch. With offices in Washington, D.C. and New York City, Rice and Alston decided to form a partnership in 2016 after working together at a local radio station in Baltimore.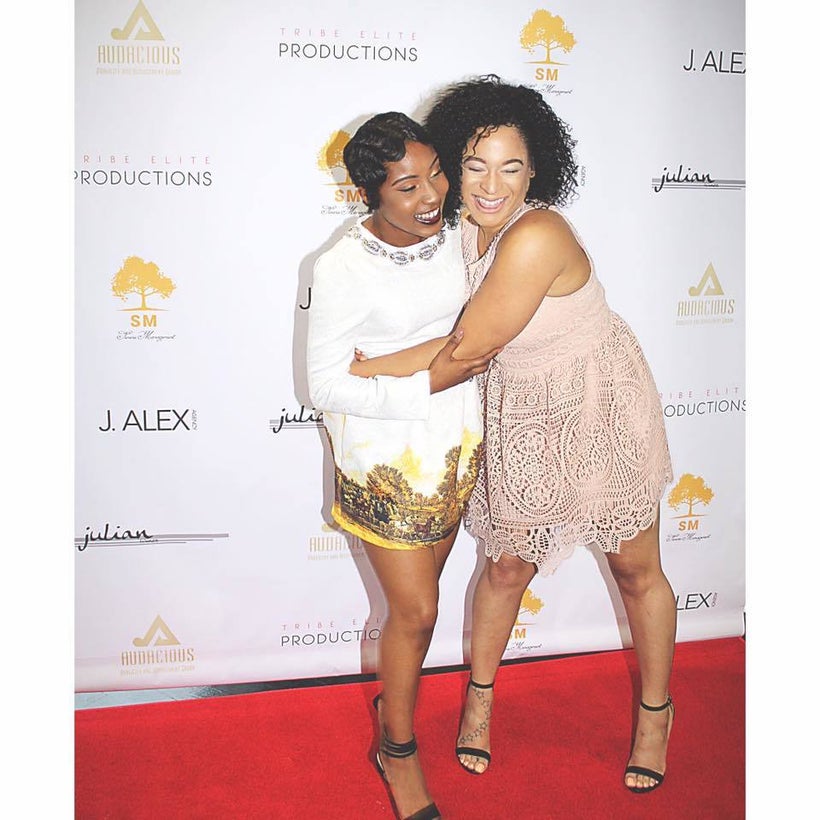 "Megan's younger sister, Arielle and I are friends," said Rice. "We were friends since childhood, so I've known Megan for many years. One day, Arielle shared with me that Megan was interested in event planning and she linked the two of us together to have a conversation. Megan and I have a similar work ethic and work perfectly as a team. Over the years, we've developed a close bond personally and professionally."
The partners named the firm Serene MGMT after the serenity prayer Rice's grandmother used to read to her before bedtime. Alston handles the event management division of the company, and Rice oversees the PR clients; both support each other on every project.
Serene Management is a branding, PR, marketing, and event company specializing in the entertainment and lifestyle industries.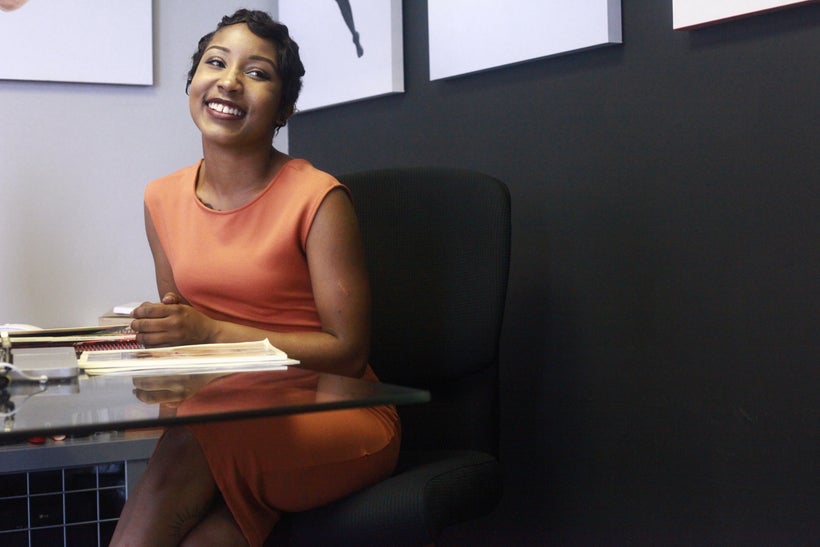 Gwendolyn Quinn: How was it growing up in Upper Marlboro, Maryland? Tell us about that experience?
Nia Rice: I grew up in Upper Marlboro, Maryland in Prince George's County. I lived in Upper Marlboro from the third grade until my senior year in high school. I have friends and neighbors that live in the same area. We've watched each other grow up and we have a bond, and we support and respect each other.
GQ: When did you become interested in publicity/public relations?
NR: I became interested in PR after interning with Priscilla Clarke of Clarke and Associates when I was a sophomore at University of Maryland Eastern Shore. I attended the satellite campus at Universities of Shady Grove. I was excited that I was able to complete my degree and secure an internship at the same time. I was dedicated to working events in the entertainment industry. My internship with Priscilla Clarke was an eye opener, and I discovered other areas of my creativity.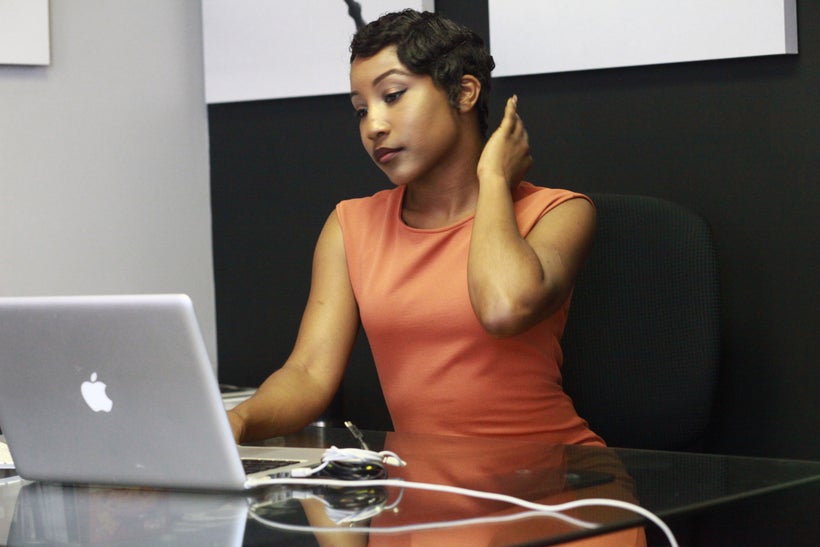 GQ: What do you love about publicity/public relations?
NR: I love to develop a strategy around a story and create a platform to connect the client or brand with their audience. It's a privilege to administer a client's story to the public through strategic media tactics. Media is a powerful tool and has a way of making or breaking a person's career.
GQ: Before starting your PR firm, what other positions have you held in PR, communications or marketing?
NR: As I mentioned earlier, I worked with Priscilla Clarke on several campaigns for fashion stylist and Celebrity Chef Huda. I worked with Huda as a fashion assistant on several interviews including Mary J. Blige, Tyrese, and Carolyn Malachi, among others.
Once my internship was over at Clarke and Associates, I secured a position with 66 Raw Radio, a broadcast digital platform. While working at the radio station, I discovered photography, videography, sales, and of course events and PR. I secured the position as Director of Events and PR. I handled and created special events, talent booking, and marketing and promotional campaigns for the station. I also developed an "Artist Bootcamp," for the DMV community [Washington, D.C., Maryland, Virginia area] where we conducted a series of panel discussions on promotions and overall event production including logistics, recording, hosting, etc.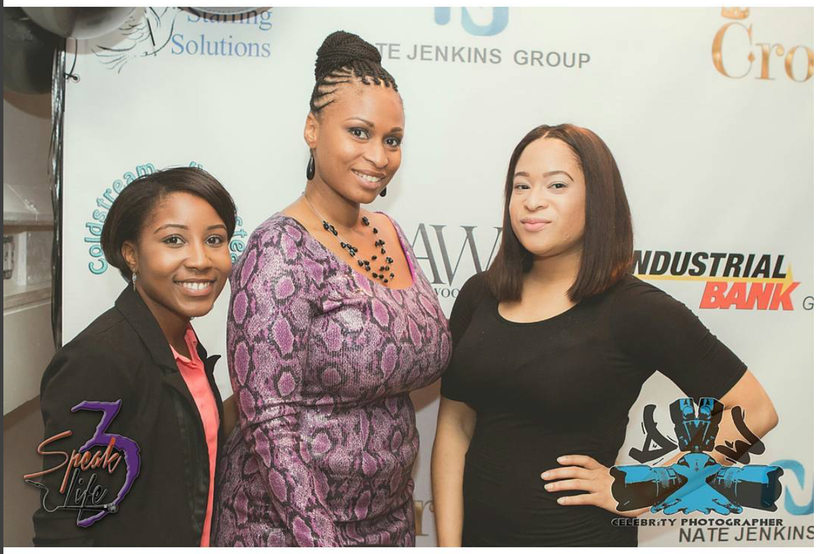 GQ: Who are some of your current and past clients at Serene Management?
NR: Currently we represent Dr. Arabia Mollette; a podcast host, and physician from the Bronx, New York.
We worked with the Speak Life Tour, a Baltimore based non-profit youth development organization. We handled the event and PR and secured placements with the organization's founder, Lil' Key of Lifetime's "The Rap Game." We secured interviews with WJLA-TV's "Let's Talk Live," and other local media.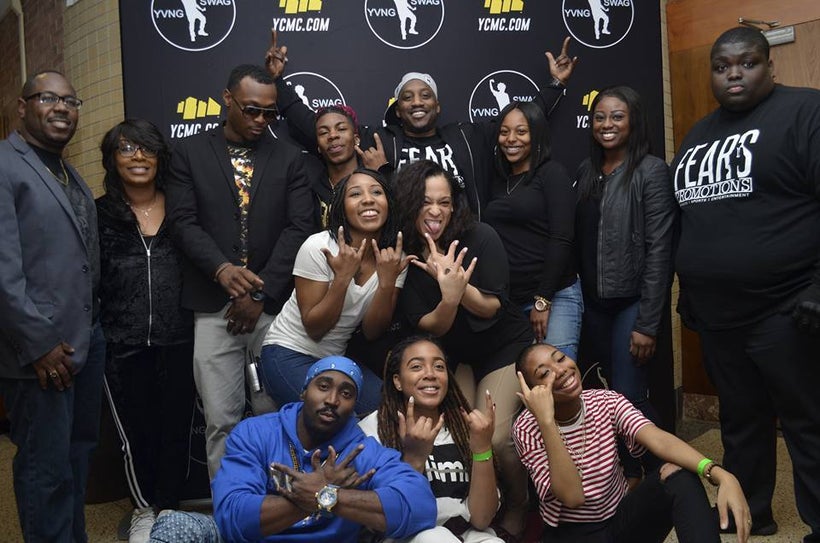 We also worked with recording artist and dancer Yvng Swag, who is signed to Ncredible Management. We worked on the release of his debut single, "Fall in Luv." We also produced the annual Yvng Swag Toy Drive Concert sponsored by Toys for Tots and Shoe City for Yvng Swag Entertainment.
Currently, we are excited to work with our first beauty client, Blink Blush and Beauty. We are conducting outreach to connect our client with various lifestyle influencers.
GQ: Tell us about a few of the successful PR campaigns your firm has implemented.
NR: I spoke earlier about Yvng Sway; his campaign has been successful for us with the release of his first single. The song received more than 100k streams on the first day of release. We created a dance contest via social media in partnership with Shoe City. This led to securing a management deal with Nick Cannon, and we are proud to say that he is now signed with Atlantic Records.
We were hired to create the pilot for "The Donna Jones Live" show. It was an honor to sit with Donna and her team to create the event and brand from scratch. We developed and built everything from the graphics to the event logistics.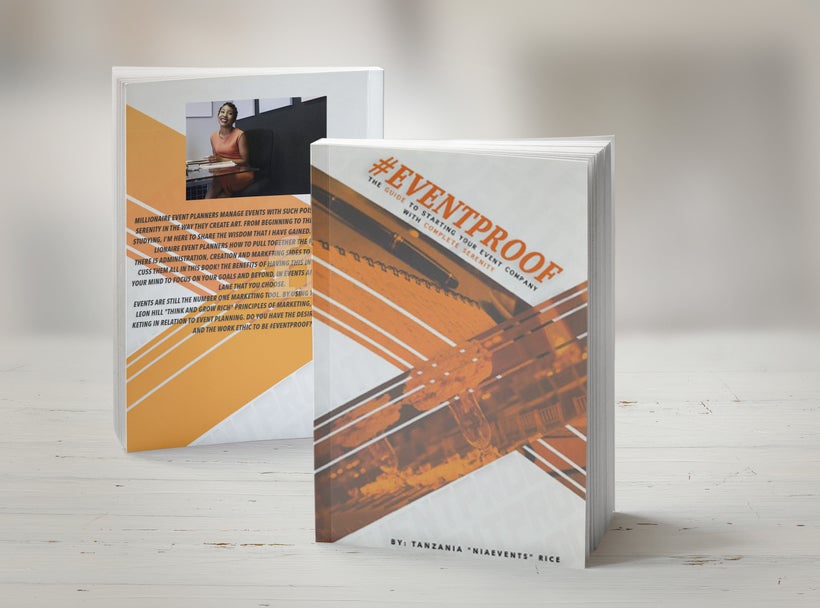 GQ: Tell us about your new book, "Event Proof."
NR: In 2015, after parting ways with the radio station, I wrote my first book, #EventProof, which was released in April 2017. I had experienced so much mentally; I felt I should be a voice to the newcomers of the event world on how to adequately prepare your mind and spirit to be an event planner. I had always lived vicariously through Napoleon Hill, after reading "The Law of Success." I mirrored my career based off his principles, which inspired me to write #EventProof. Since that time, I have created webinars, and I'm excited that I will launch my monthly workshops in 2018.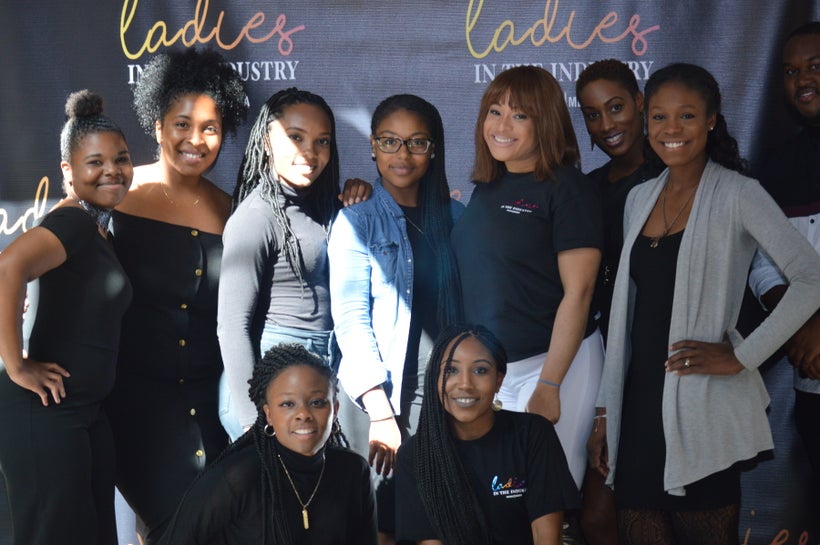 GQ: Tell us about "Ladies in the Industry: Music & Media." How did the initiative come together?
NR: Ladies in the Industry: Music and Media is a platform that Megan and I established in 2016. We felt that young women needed a place to come together to discuss how to build their businesses and develop healthy and mutual beneficial relationships. We brought in a variety of leaders in the entertainment and lifestyle industries to conduct workshops and panels. We addressed numerous topics including business development and partnerships, as well as personal development and relationships.
We've created a mentoring program, where a leading female business executive mentors a young woman with aspirations of obtaining a career in the entertainment business. We pair the mentor and the mentee who share similar business goals. The mentor commits to working with the mentee for six months in a professional development capacity.
GQ: What advice do you have for young people who would like to pursue a career in publicity and public relations?
NR: My advice to young people is to secure as many viable internships as possible. And value the time and effort that you receive while working at that level. Ask as many questions as possible. Take risks and work hard. Also, get an accountability partner, which many of us like to call "Biz Besties." Go to Starbucks and work together, and have goal meetings. Also check in with each other both personally and professionally.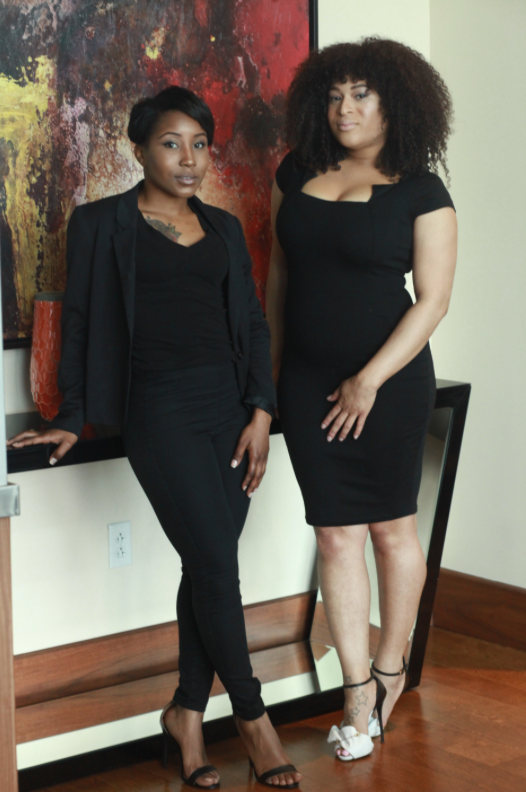 GQ: What are some of the most challenging aspects of your position?
NR: One of the most challenging aspects of my position is not being able to be in two places at once. We opened our New York location in May 2017. Due to other obligations and commitments in New York, I have missed several events and meetings in Washington. Megan runs the business and in Washington, D.C. metropolitan area and I handle the affairs in New York.
GQ: Tell me about volunteerism and community work?
NR: Volunteerism is something that we hold ourselves to a high standard. Our mentorship initiative, "Ladies in the Industry: Music and Media" offers development programs to young ladies on how to be successful in the entertainment industry.
While in college, I volunteered for Campus Kitchens, an organization where we cooked meals from scratch and hand-delivered meals to people who lived in the community. That experience has allowed me to share those values to the young ladies in our mentorship program.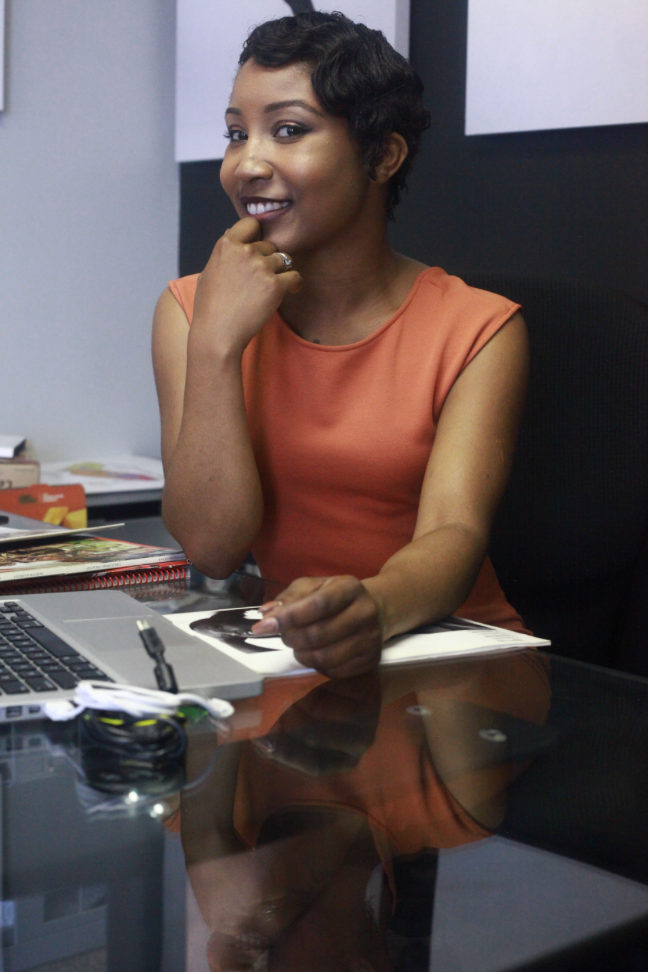 GQ: Where do you see yourself in the next five years?
NR: In the next five years, I see myself as a successful publicist, event planner, and author. I would also like to release four to five books.
GQ: What do you like to do in your spare time?
NR: In my spare time, I like to read and take dance classes. I read one book a month. Dancing gives me peace and serenity. I also meditate and exercise regularly. I try to mediate at least three to four times a week. I love to spend time with my family. My mom is a travel agent; so going on vacation is something I look forward to sharing with my family.
GQ: What was the most important and profound lessons you learned from your parents?
NR: One of the most important lessons my parents taught me is to be independent and to develop my own business. My dad would sit me down at the kitchen table and give me Napoleon Hill and T.D. Jakes books to read. It wasn't until I got in college and started reading those books that I truly understood the value.
GQ: Who are your mentor(s) and what are some of the most valuable lessons you have learned from them?
NR: One of my mentors is Priscilla Clark, who showed me how persistence and passion guides you to accomplishments. Publicist Fairley McCaskill of eOne is another mentor, who have supported me during my move to New York City. She has helped me get through the ups and downs. The other mentors I admire are Yara Shahidi, Charlamange Tha God, and Issa Rae.
GQ: What is the best advice (professional or personal), you have received and from who?
NR: While working with Clarke and Associates at the Annual Legislative Conference by the Congressional Black Caucus in Washington, D.C., I received advice from Dawn Mixon, a publicist from Brooklyn, New York. We were working with some interesting individuals at the conference, and she stopped and said to me, "You have to protect your energy." My take away was to protect your peace and protect your space from negative energy. Your peace is the way to your success.
GQ: What is your favorite Bible scripture, quote or catch phrase?
NR: Here are a few quotes I live by: "Every adversity, every failure, and every heartache, carries with it the seed of an equivalent or greater benefit" by Napoleon Hill.
"Cherish your visions and your dreams as they are the children of your soul, the blueprints of your ultimate achievements" by Napoleon Hill.
"Patience, persistence and perspiration" by Napoleon Hill.
GQ: What keeps you spiritually centered and grounded?
NR: I pray and meditate every day. I keep a photo of my grandmother with me. She was one of my best friends, and she always believed in me. Making her and my family proud is my mission.
NR: What inspires me are my dreams for Serene Management and my clients' goals. I get excited when my clients discuss their career aspirations.
GQ: What are some of your pop culture's must haves (music, film, and television)?
NR: Some of my pop culture must haves are my Beats headphones and my monthly Apple Music subscription. I also love the new Netflix series, "She's Gotta Have It" and "The Crown."
NR: I would like to help build Serene Management into a successful company with multiple revenue streams. I will continue to master my craft as an author and create a happy "me" that I'm proud of.
Gwendolyn Quinn is an award-winning media strategist and consultant with a career spanning more than 25 years. She is a contributor with NBCNews.com/NBCBLK.com, BlackEnterprise.com, HuffPost, and EURWEB.com, among others. Quinn is also a contributor to Souls Revealed and Handle Your Entertainment Business.
Antonice Jackson is the President of the National Black Public Relations Society's Washington, D.C. Chapter. She partnered with Gwendolyn Quinn to produce "The Top African American PR Millennials for 2017" series. Jackson is also a contributor with AllHipHop.com.
Calling all HuffPost superfans!
Sign up for membership to become a founding member and help shape HuffPost's next chapter
This post was published on the now-closed HuffPost Contributor platform. Contributors control their own work and posted freely to our site. If you need to flag this entry as abusive,
send us an email
.