Last week, Joey Fatone revealed that his character in "My Big Fat Greek Wedding 2" would come out as gay in the upcoming movie. As it turns out, the *NSYNC star had no idea about the plot twist when he first signed on to the film sequel.
Vardalos, the star and screenwriter of "My Big Fat Greek Wedding 2," told HuffPost Live on Thursday that she stayed tight-lipped about Fatone's storyline at first and wrote the character development as a "surprise."
"I knew Joey could do it. I wrote it as a surprise for him because I like to challenge the actors in certain ways," she explained to host Caroline Modarressy-Tehrani.
She chose to keep the script under wraps because she worried that it would be "tried and judged and discarded" via social media, before the concept was finished.
"[Fatone] read it a couple of nights before we started because I had embargoed the script. I even wrote fake audition scripts for the girl playing our daughter," she said. "She knew she was auditioning for a student, but I didn't want anyone to know what the timeline was. I didn't want it out there."
As for portraying a gay character from an immigrant family in her movie, the actress expressed the importance of showcasing diversity in film and supporting the lesbian, gay, bisexual and transgender (LGBT) community as an ally.
"It is our issue and the more that we speak out for each other's issues, the louder our voices will be," she said.
Vardalos said she felt the same way about other issues pertaining to marginalized communities in Hollywood, like overwhelming lack of diversity at the Oscars.
"In the same way, with #OscarsSoWhite, for the African-American community, I was like, 'Go! Yes! Yes!,' she said. "It is about time that we found a way to just hashtag something and speak up about how wrong it is. And the goal is parity. That's it."
Watch the full HuffPost Live conversation with Nia Vardalos here.
Before You Go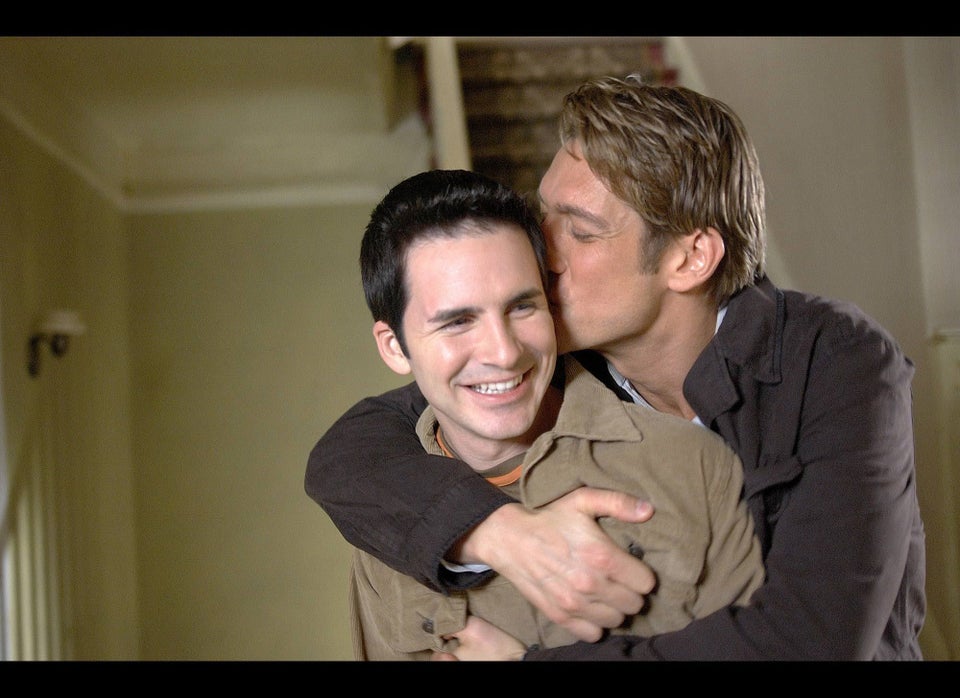 Favorite Gay TV Couples
Popular in the Community