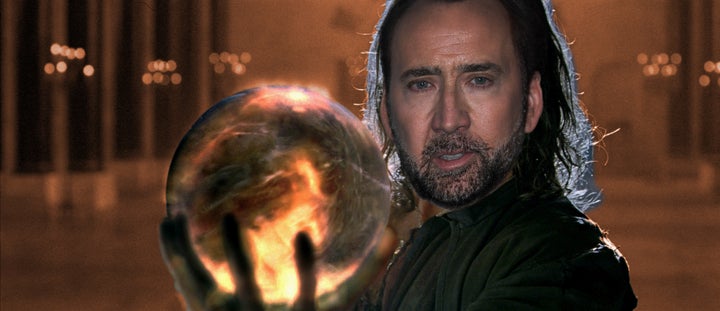 In an interview with Newsweek in 2015, Nic Cage talked about choosing to live life without regrets, and in the process, happily outlined one very specific thing that he definitely doesn't regret: turning down the role of Aragorn in "Lord of the Rings."
"There were different things going on in my life at the time that precluded me from being able to travel and be away from home for three years," he said.
In response, the internet lit up brighter than the Shire when Gandalf breaks out the fireworks. Could Nic Cage have actually been offered the part of Aragorn in "Lord of the Rings"? Did the movies really almost have this National Treasure?
After talking with "Lord of the Rings" writers Philippa Boyens and Fran Walsh ahead of the release of their latest film "Mortal Engines," yeah, it looks like that could've happened.
"It could well be [true]," Boyens said.
In an interview at New York Comic-Con, she and Walsh said they never met with Cage for the part, but "I tell you what," she said, "We loved him. I remember we saw ... I can't remember, there were a couple films that came out around that time, but he's an amazing actor.
"There was a point at which I know there was a drive for name actors in certain roles, and that may have been something more [handled by] the studio," referring to actors whose mere presence in a movie could get butts in theater seats.
So, "name actors," like, say ... David Bowie?
A little backstory here: When it comes to the rumor that Bowie was considered for a part in "Lord of the Rings," I've been there and back again. I spoke to actor Dominic Monaghan, who confirmed that he saw Bowie at the film's casting offices. I talked to casting director Amy Hubbard, who said they were interested in him but Bowie was "unavailable" and "far too busy" for a part.
But, as Walsh and Boyens revealed, there's another layer to the story. The studio might not have been on board with casting Bowie, in part, because of his stint as the codpiece-wearing Goblin King in "Labyrinth."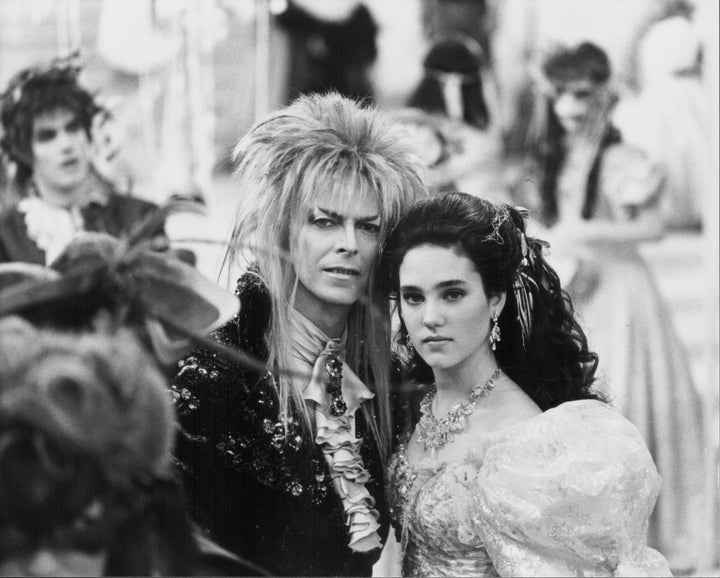 Boyens and Walsh never met with Bowie either, but they were "quite keen to."
"I don't think the studio were that keen at that point," Walsh said, "so we never did meet with him."
"I remember that conversation," Boyens added. "There was a little hesitancy there because Elrond and the Goblin King. I mean, you know, elves."
While casting director Hubbard claimed that Bowie was in consideration for the part of Gandalf, Boyens and Walsh said his elvish reputation preceded him.
"He is an elf, don't you think? He is. He would've been Elrond," Boyens said.
"It was for Elrond, yeah," Walsh reiterated.
Even though Bowie as Elrond didn't work out (the role went to Hugo Weaving, whom Walsh and Boyens teamed up with again for "Mortal Engines"), the pair said many of their original casting dreams came true.
"There was a list stuck on the wall when we were writing. It was a wish list, and I distinctly remember Bilbo Baggins, the older Bilbo Baggins, was Ian Holm. So that happened," Boyens said. "Then this young Australian actress, and she wasn't that well known at that stage, was Galadriel: Cate Blanchett. That was Fran. Stalked her."
The writers were a bit hesitant to jump into another big franchise like "Mortal Engines," based on Philip Reeve's four books under the same name. But they were longtime fans of the steampunk series.
"We were all deeply attached to the books," Walsh said. "It wasn't a chore to try to build that world. It was a question of how and what it would look like and how we would make it real. Much of that ended up on [director Christian Rivers'] shoulders, so in that respect, we were relieved of some of that."
″[Rivers] stepped up, man," Boyens said. "He so stepped up, and he's such a dude. He is. He's got a Kiwi quality that I love about him, and I'm sure it's not just a Kiwi quality, but he was undaunted. Because, God, it's daunting, and he never was. Rolled up his sleeves and got on with it."
All in all, it sounds like a much less stressful process than the "Lord of the Rings" franchise, which endured constant script changes — and in the case of "The Hobbit" movies, a directorial dropout. The creation of the Tolkien cinematic universe was intense, a bit chaotic and something to which Walsh and Boyens don't seem eager to return.
When I asked if they had talked about taking on the franchise again for the planned Amazon series, Boyens mimed shooting herself in the head.
"No disrespect," she said. "But seriously, I think it's entirely appropriate that, you know, like, hand it off to someone else. Go with all our goodwill, seriously."
That fellowship has sailed.
REAL LIFE. REAL NEWS. REAL VOICES.
Help us tell more of the stories that matter from voices that too often remain unheard.
BEFORE YOU GO