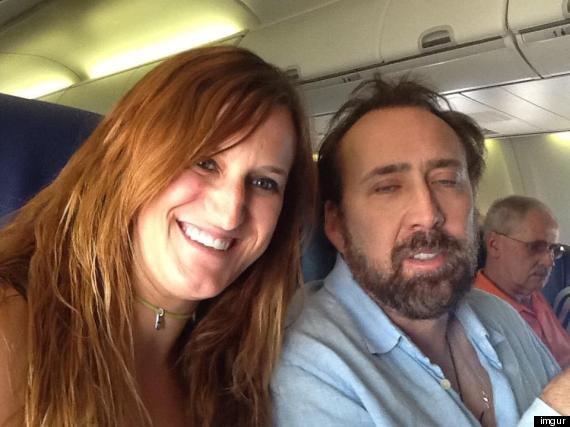 This isn't one of those times. Reddit user "EffThisImOut" posted this incredibly unflattering photo of Nicolas Cage to the social news site Oct. 8, and it almost backfired, receiving more than 3,100 "down votes" at the time of writing.
Believe it or not, it isn't the only lackluster photo of Nic Cage in an air-travel related setting to surface on Reddit this week. Evidently, the guy can't catch a flight without ending up on someone's Facebook. Or celebrity news site, for that matter (guilty as charged).
Some Redditors expressed their sympathy:
"I'm annoyed [on] Nick Cage's behalf," wrote "NeonSubtlety."
"Maybe one day people will realize how f***ing obnoxious they all are and leave the man alone. Maybe," wrote "jamie_byron_dean."
Our advice to Nic? For starters, let's lose the beard, dude. Or actually, maybe not.
Related
Popular in the Community