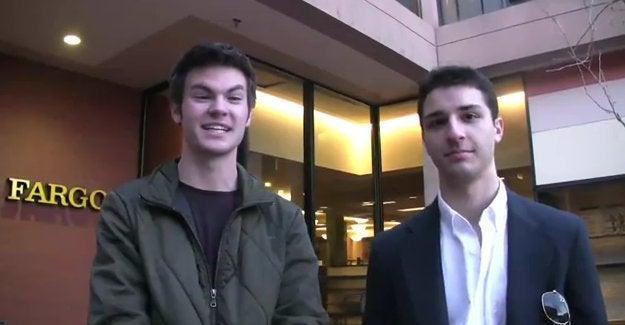 Nic Ramos's tuition payment this semester weighed 30 pounds.
Why? The University of Colorado-Boulder economics student decided to pay his $14,309.51 charge in $1 bills (and a 50-cent piece, and a penny).
"Just looking at [the bills] really sends a message," Ramos said in an interview with the Daily Camera.
Ramos, an out-of-state student, wanted to bring awareness to how much an education costs for non-residents and residents alike. Per his calculations, class comes in at $65 an hour.
Ramos said his idea started as a joke and wasn't meant to be a jab at the university, though it did take local bank tellers -- and the university's payment office -- by surprise.
According to the New York Times, three university employees spent three hours tabulating Ramos's tuition.
WATCH:
Popular in the Community