"Pedophilia is a rising industry in Nicaragua," said filmmaker Thalia Drori, wringing her hands with a woeful sigh, as she explained some of the reasons that inspired her to start an NGO to teach adolescent girls how to be filmmakers. "You see a lot of it here. Sixty-year-old American or European men with young girls, as young as eight or nine. Sometimes it's prostitution, sometimes it's more on the up and up, and they get married. Once I saw a man luring children into a hotel pool by squeezing a rubber ball -- 'Want to play?'"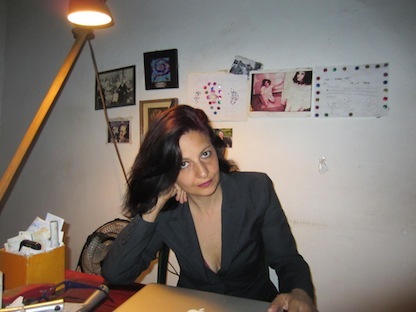 I had already seen a side of what she was talking about: in San Juan del Sur, some of the expat retirees who have settled here have taken brides 40 or 50 years younger. As a local told me, "Their money goes farther, and they come down to get some land and a 'chiquita.'" One elderly retiree enthused to me about the three reasons he had chosen to buy a second home in Nicaragua. "It's cheap, one. It is warm. And there are lots of pretty girls." He winked at me. "The prettiest in the world."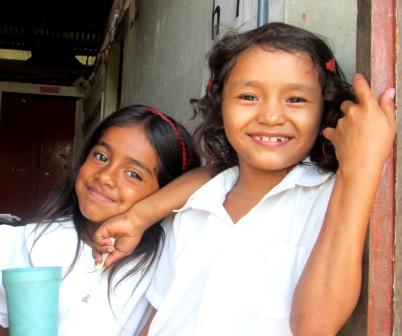 Thalia's NGO -- Cineastas de Granada -- has helped over 100 girls empower themselves with a camera. She -- and her host of volunteers (anyone passing through Nicaragua can volunteer) -- teach the girls how to find their stories, choose their shots and put the film into production. "The first thing I have to do is open their eyes to the range of story-telling possibilities in film," Thalia mused. "I make them first watch hundreds of films from all over the world -- Europe, Asia, Africa -- to break the Hollywood model. They get so excited." An NYU film school graduate and former professor of film, Thalia has made several cutting edge films herself (e.g., Toxic Energy: Little Miss Potentiality Returns) using experimental narrative structures.
"What do I give these girls ultimately?" Thalia paused over her coffee. "A few of them, yes, have the passion to push ahead and pursue filmmaking in university. But I am satisfied if I can just give these girls confidence. One girl -- like so many of them -- was so shy when she started. Didn't say a word. But by the end of the training, she was able to speak out in front of 5,000 people."
"They don't get many chances like this," she said. "In a country where therapeutic abortion is illegal, and the brunt of supporting a family is often left to women, a chance for a girl to have confidence in herself is rare."
Currently Thalia is producing--and kickstarting--a film which puts women's issues to the fore. In her new venture, SQUIRREL, a mother promises her son she'll make sure that a cop who pepper-sprayed a baby squirrel gets fired. It is a movie that promises to highlight unusual strategies for women today who continue to struggle with disempowerment.
"I'm looking for ways to describe the female inner world and bring it out into the open. We're starving for uncensored stories about our experience. In SQUIRREL, Vladka, the main character has to navigate through a world of male violence, a world which ironically has an obsession with safety. It's like a Twilight Zone, where we are expected to keep smiles on our faces while we deal with blatant misogyny. It's exhausting, but I know that most of us handle it through humor!"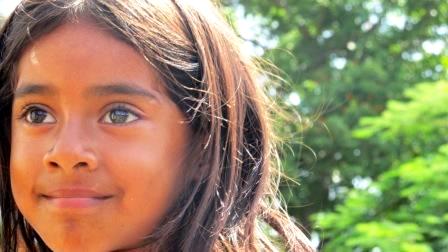 Two successful Dutch businessmen were on holiday in Malaysia when they had this idea. How can you make a sustainable way to help a country? Come up with a project, and then launch a business which produces the revenue to fund it.
Their brainchild: an attractive hotel, where all the profits go to educate kids in local schools. In its third year, the Hotel Con Corazon -- built in the center of Granada, Nicaragua, the oldest colonial town in Central America -- is now ranked No. 1 of Granada hotels on Trip Advisor and draws tourists from all over the world. Every cent tourists pay goes directly to fund a tutoring program in the local schools.
"We had good commercial jobs," co-founder Onno Oostveen told me, speaking from Holland about how he started this foundation with Marcel Zuidhof. "And we thought it was the time to leave our jobs and do something good. We've noticed that people who get an education make sure their children get an education."
"Why Nicaragua?" he asked. "Because we both spoke Spanish, and it seemed like a country that was both stable and needed help. Plus Nicaraguans, post-revolution, were passionate about change in their country."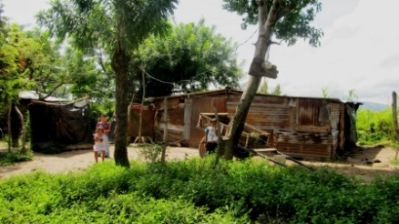 It took a year to fund raise, a year to build the hotel, and then the two businessmen quit their corporate jobs and went down to the Nicaragua to launch it, learning how to run a hotel by consulting fellow hotel-owners.
"Well, you learn a lot. You get a lot of experience. And you grow."
Hotel de Corazon runs on less than $200,000 a year (even the managers are volunteers, with a minimal allowance), and supports two schools with its $20,000 in profits. Self-sustainable, it brings assistance to l00 children per year, and will continue to do so, as long as tourists check in.
The program hires Nicaraguan teachers to tutor elementary school students in the afternoons, again to make the program sustainable.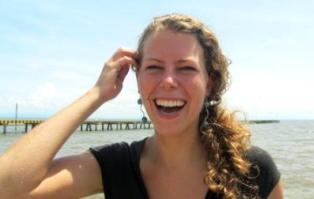 Sometimes, however, they also accept longtime foreign volunteers, such as the Dutch girl, Lizbeth, who has "loved her six months teaching the children English."
"Sixty percent of children don't finish primary school," Lizbeth explained to me as we drove over a rocky dirt road to get to the school.
I noticed this immediately when I entered: the class size got significantly smaller as the grades got higher. Also, some of the classes seemed half-empty. A bunch of students simply didn't come that day, explained one teacher, shaking her head.
"Who likes going to school?" I asked the children.
They all screamed with delight. One class was learning about planets that day; another the decimal system.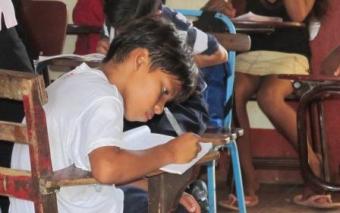 They were earnest about their studies, which makes it somewhat heartbreaking to realize that many will eventually stop school entirely.
"The girls will clean houses," Lizbeth said.
By high school, most children drop out in order to work for their families.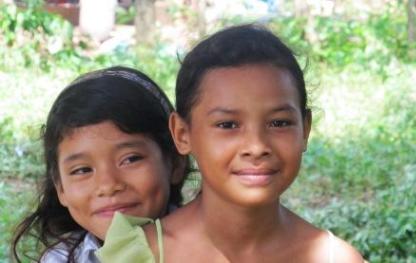 Yet programs such as Hotel de Corazon's tutoring program are deliberate attempts to play with fate. The extra attention that these children get -- from their own Nicaraguan teachers -- may make that difference.

It has been so successful that the Board is planning to start up ten new hotel like this throughout the world, each to be run by entrepreneurs who want to volunteer. "When someone is excited about something, it works," said Onno.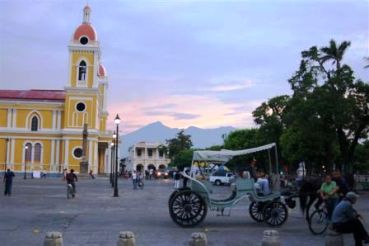 Calling all HuffPost superfans!
Sign up for membership to become a founding member and help shape HuffPost's next chapter