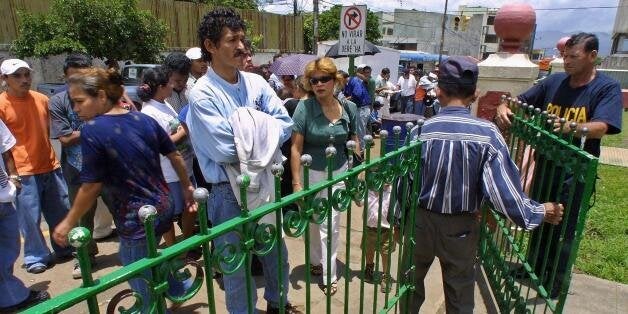 The question sounds intriguing. On the Northern side of the Costa Rican border, four countries share common features determined mainly by an archaic social structure that keeps generating marginality and poverty. The fundamental economic indicators for Guatemala, El Salvador, Honduras and Nicaragua in terms of income per capita, unemployment and lack of basic services such as electricity and drinking water are very much alike. Almost half of these countries' populations lives with less than two dollars a day. And out of the four, Nicaragua always comes last, taking turns with Haiti as the poorest country in Latin America.
And yet, in Nicaragua, the violence rate swerves considerably from the other three; the criminality rate is nearly as low as in Costa Rica, and there are no violent juvenile gangs. Today, massive child migrations to the United States are on every mouth, but only a very low percentage of those children come from Nicaragua, a country where, according to the polls, more than half of the population would migrate if they could -- the United States being their first destination of choice.
There are many ways to try and explain such abnormality. Is violence the main reason why people migrate from Central America? Violence is mainly concentrated in marginal urban neighborhoods in Guatemala, San Salvador, Tegucigalpa and San Pedro Sula, dominated by gangs fighting for territorial control and murdering each other. Many of the people who decide to head for Mexico and the U.S. border come from rural areas and small villages where there are no gangs.
Is Nicaragua a safe haven? This is the image being sold for touristic purposes. It is true that the crime rate differential between Nicaragua and Honduras -- one of the highest in the world -- is abysmal. Why is there less violence in Nicaragua? Maybe because of the memories of the war that struck Nicaragua between 1977 and 1990, first to overthrow Somoza's dictatorship, and then the civil war between the Sandinista government and U.S.-sponsored contras, to which 50,000 people lost their lives. However, the civil war fought in El Salvador during the same period was just as deadly.
One might also claim that there is more social control in Nicaragua, due to a vast network of grassroots organizations controlled by the government -- citizens' committees in every neighborhood that cooperate with the police in preventing crime, including political prophylaxis. The crime rate being low does not mean the situation is never going to change. It does not mean Nicaragua is not on its way to joining its fellow Central American countries. The femicide rate, for one thing, has started to ramp up.
As for children, they are wrapped up in marginality and violence just as they are in the other three countries. The poorest do not go to school or are subject to early dropout. In the countryside, they go to work with their parents at age ten or less. Otherwise, many are found begging in the streets, inhaling shoe glue fumes and living in the streets in larger cities. They live in no heaven.
Do Nicaraguans not migrate then, despite their longing for a different life? Do children remain in their country to live in poverty? They do migrate, of course, but they go south and cross the Costa Rican border pursuing better paid work opportunities that do not exist in Nicaragua -- either humble jobs or high-level positions.
Costa Rica is like the United States to Nicaraguans. Our very own "American dream" right there, right next door. We speak the same language, migrants are able to send home handsome remittances as they make four times what they would in Nicaragua, they have access to quality health and education for their children, and the border is more loosely guarded, with dozens of clandestine crossings. Periodic amnesties for illegal migrants are not uncommon in Costa Rica.
Lines at the Costa Rican consulate in Managua are far longer than lines at the U.S. consulate. According to official statistics, at least ten percent of the population of Costa Rica is made up of Nicaraguans, although the population of clandestine migrants is huge.
Furthermore, it is a floating population that comes and goes because distances are so short. A man can migrate to Costa Rica looking for a temporary job harvesting coffee or oranges, he may leave his family behind and come back, or he could have his family brought over. The same goes for women who are employed as domestic help and who come from the poorest rural areas.
Naturally, massive migration to Costa Rica causes tensions between the two countries. There are chauvinist outbursts in Costa Rica, illegal migrants' raids and deportations, but then everything goes back to normal. And suddenly, there are reasons for us to stand together amidst dissentions. A boy, who migrated with his parents, made it into the Costa Rican soccer team that went to the World Cup, scored one of the decisive goals, and was celebrated as a national hero on both sides of the border.
In order for us to understand why so few Nicaraguan children reach the U.S. border, we must look to Costa Rica. Their parents are not in Chicago, Newark or Los Angeles and have no reason to pay smugglers to bring their children to them. They are in Costa Rica or Nicaragua, waiting for the opportunity to cross the border, with or without their children.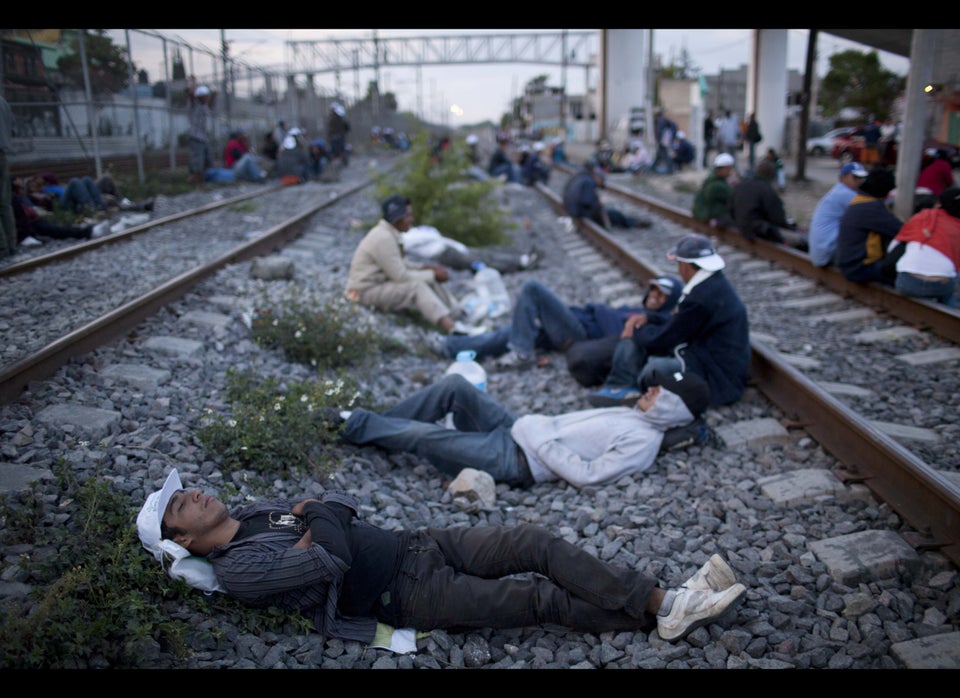 Central American Migrants Flood North Through Mexico To U.S.
Related
Popular in the Community