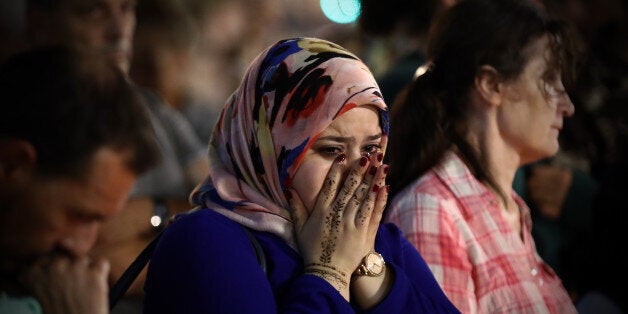 The father of Mohamed Lahouaiej Bouhlel, the Nice Bastille Day killer, said of his son, "He didn't pray, he didn't fast, he drank alcohol and even used drugs." Piecing together the information given by his father, his neighbors and the officials investigating him, it seems that Lahouaiej Bouhlel was not a devout Muslim. He had a criminal record, drank alcohol, ate pork, did drugs, did not fast, pray or regularly attend a mosque and was not religious in any way. He was cruel to his wife, who left him. This is not what many Muslims would typically consider reflective of their faith, particularly those who consider themselves religiously devout.
Yet the official French position, including that of the president and prime minister, on Lahouaiej Bouhlel's motive was exactly the same as for every act of violence recently perpetrated by Muslims: it was an act of "radical Islam." As a result, there were more threats of resolute military action against the culprits, more security measures, more surveillance and more public demonization of Muslims. "Security," "terrorism" and "counter-terrorism" experts, thriving in the hot market of ideas on how to tackle "Islamic radicalism," poured out from every nook and cranny, their bread and butter secure in the continuous Muslim mayhem, to write and talk of Quranic verses that encourage violence, of the mental make-up of the so-called "jihadis" and "Islamic radicals."
The self-proclaimed Islamic State, as it often does, issued a statement claiming it was behind the Nice carnage, although the claim was belated and the group seemed caught off guard. The youthful French prime minister, who appears to do little fresh thinking on such matters judging by his unchanging analysis, said that although he could not confirm the attacker's motives, Lahouaiej Bouhlel "is a terrorist probably linked to radical Islam one way or another." This statement constructed a case that is simply not based on the facts: Lahouaiej Bouhlel was a disturbed, petty criminal and not remotely "Islamic." Those "experts" who place the burden of being a poster child of Islam on the shoulders of an alcohol-drinking, pig-eating, wife-beating criminal who did drugs, neither fasted nor prayed, and did not go to the mosque, know little of Islam and almost make us wish Inspector Clouseau was on the case.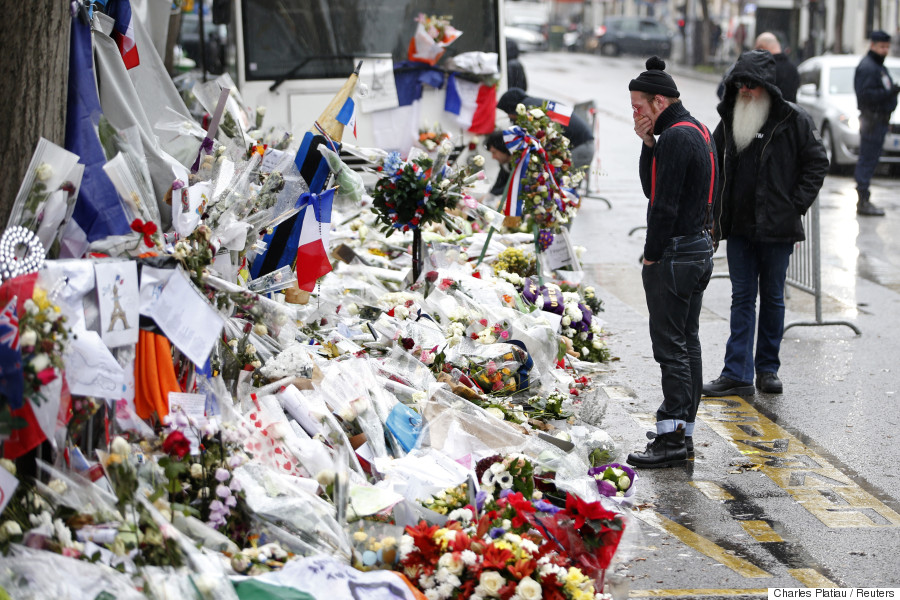 Mourners in front of the Bataclan concert hall pay tribute to the shooting victims in Paris, France, December 8, 2015. (Charles Platiau/Reuters)
Unfortunately, this is a case this continent will have to continue to solve. Europe has been struck so regularly by violence claimed to be associated with Islam, and yet it has not budged an inch in the enquiry as to the motives of the perpetrators. It is as if the continent has lulled itself into believing it knows both the disease and the cure and refuses to change the doctor or the prescription even though both have repeatedly failed. On the contrary, with each bout of the disease, the doctors prescribe an even more severe dose of the medicine -- and each time it backfires. Neither doctor nor patient is any the wiser or safer. Clearly, the diagnosis and the cure are not working -- Islam is not the primary cause of these terror acts and anti-Muslim rhetoric will not prevent them.
If not Islam, then, what is motivating the unfortunately frequent succession of European Muslim terrorists? The reality is that while ISIS may influence these Muslims in a general way, their animus is coming from their position as unwanted immigrants in Europe, especially in France, where they are still not treated French even if they are born there. The community as a whole has a disproportionate population of unemployed youth with poor education and housing and is constantly the butt of cultural humiliation. It is not an integrated community, barring some honorable exceptions. From it come the young men like Lahouaiej Bouhlel. The pattern of petty criminal may be observed in the other recent terrorist attacks in Europe, including those in Paris and Brussels.
If these terrorists are to be judged by their actions, then they are as far from Islam as is possible. In that sense, associating the word "Islam" with them is incorrect in every possible way and can only lead to an incorrect analysis of how to prevent further tragic incidents. These terrorists have not only rejected the essential pillars of the faith, but have also violated the fundamental precepts of Islam. Perhaps most damning, they have challenged the core notion of Islam emphasized in the Quran that absolutely forbids the taking of innocent lives. So while many of these terrorists may be sociologically identified as Muslim, because of the background of their parents, they cannot be associated with Islam by any stretch of the imagination. We therefore need to identify the roots of their anger and violence in sources other than Islam.
The reality is that while ISIS may influence these Muslims in a general way, their animus is coming from their position as unwanted immigrants in Europe.
The answer to this predicament presented itself as I conducted interviews across Europe for my current project on Islam in Europe, "Journey into Europe." It is perhaps best summed up in a conversation with the Paris-based French-Tunisian Muslim social activist Samia Hathroubi, who said that French Muslim terrorists have "similar paths":
Dislocated family, being in the very beginning drug dealers, going to jails and being radicalized in jails. France failed to integrate and to make those people feeling happy in their own country. When I think about those guys and all those people, I really think it's like young kids being abandoned by their mother, which is France, and getting very frustrated and finding this ideology that gave them a reason to go to Daesh (ISIS) or to destroy the mother that didn't fully love them.
If our analysis based on the "Journey into Europe" project is correct, then it is clear that we need to present an alternative method to assist integration, and ultimately eliminate the sense of isolation and abandonment that leads some alienated Muslims -- or people from Muslim families -- in the West to carry out savage terror acts or become sympathetic to terrorist organizations.
Europe needs to act urgently to accommodate Muslims and ensure full protection and security for minorities. Law enforcement working to disrupt plots and provide security is, of course, essential, but the larger battle can only be won with this general strategy in mind. It should also be noted that such law enforcement efforts in European countries are bound to fail without a close, positive working relationship with the Muslim community.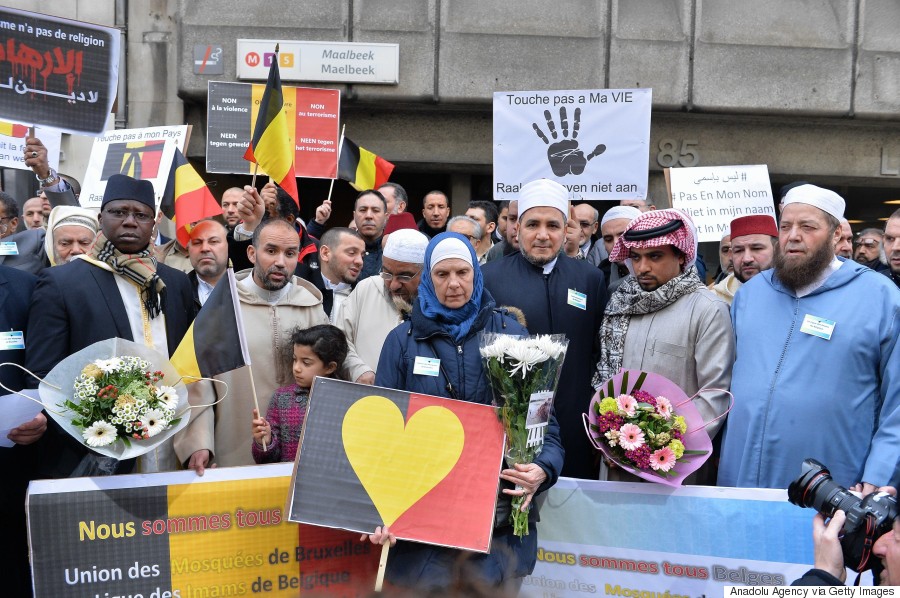 Muslims in Brussels gather to protest against terror attacks in Brussels, Belgium on April 9, 2016. (Dursun Aydemir/Getty Images)
European governments should provide the Muslim community educational and employment opportunities, youth programs, and promote acceptance, diversity and understanding. There is much that governments can do to provide language, cultural and religious training for the community, which will help resolve, for example, the problem of foreign imams having difficulty transferring their roles of leadership into local society.
Europe cannot be indifferent to the Muslim community and let it drift, or promote hatred and Islamophobia, as the rising right-wing parties are doing. Muslims and non-Muslims in Europe alike need to be reminded that Islam is a part of Europe and has been for over a millennium. We need to facilitate knowledge about each other and build bonds and friendships between religions and cultures.
The fact that the prime minister was booed in Nice during the memorial service shows the French are justifiably angry, frustrated and have lost their patience with what has become far too common in this country -- and no one would disagree with them that the scourge of terrorism must be effectively and permanently removed. Bombing the Middle East, however damaging to the Islamic State, will not defeat terrorism in Europe. Instead, successfully integrating and assimilating Muslims here at home in the West is the most viable solution.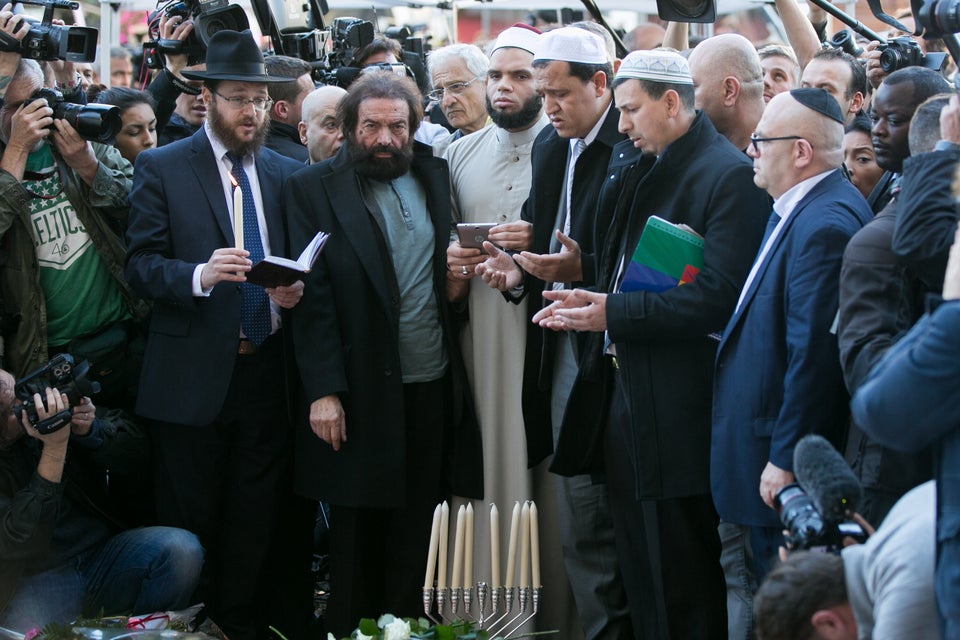 Imams And Jewish Representatives Join Hundreds At Paris Memorial Site
Popular in the Community