Move over shirtless, toned firemen—nice Jewish guys are about to tug at the heart strings of ladies everywhere.
They've got good jobs, can do your taxes, and know how to spread a nice schmear.
"I think it's about time for us," the calendar creator, Adam Cohen told Blog With Benefits.
Cohen, the TV Producer of Food Network's Cupcake Wars, got the idea for the calendar in 2010 after joking with friends about how calendars only feature sexy firemen or pin-up style babes.
Now he feels that nice Jewish guys are finally getting the attention they deserve.
"What happened was that I realized I was now carrying the torch for all the nice guys who get passed up in the bar, are still good to their moms, and are a good catch, but the women just don't know it yet." He told BWB.
The 12 chosen ones are a combination of friends of friends, people who answered online ads, and even some who auditioned.
Those who were too good-looking got turned away for lacking that je ne sais quoi, according to Cohen.
At the time of the shoot all of the men were single.
"I never knew there was such a fetish for nice Jewish guys," Cohen said.
Take David for example, one of the hunky 12. He can cook "a mean challah French toast and is told his sexiest attribute is his boyish charm."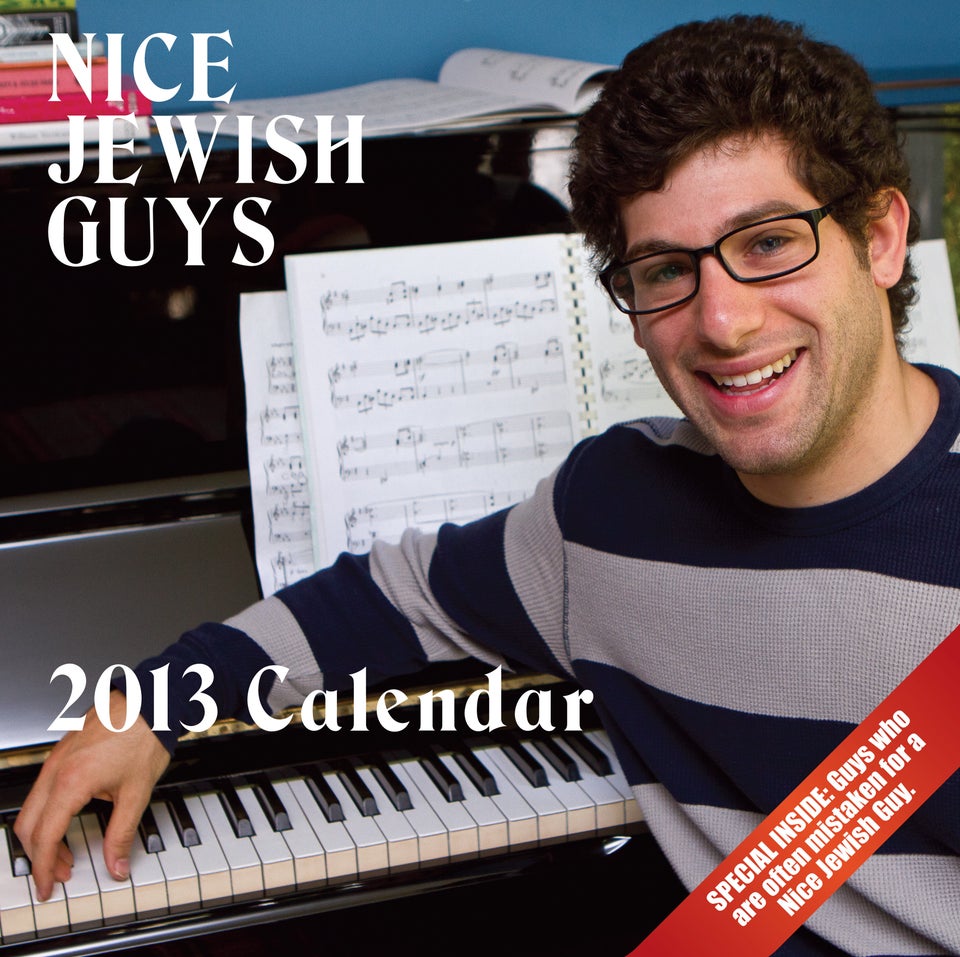 Nice Jewish Guys Calendar 2013