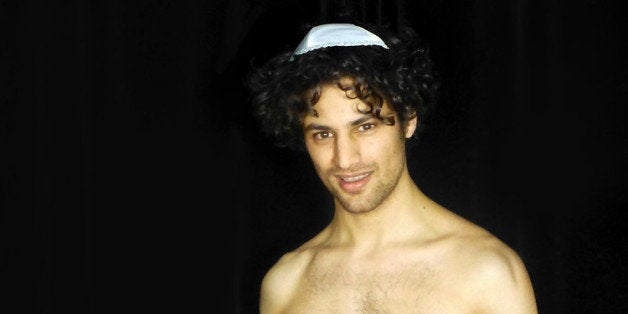 Pflaster sent out a call on Craigslist in February for models to pose in a "Naughty Jewish Boys" calendar which was "intended as an alternative to the emasculating 'Nice Jewish Boys' calendar currently out."
immediately upon receipt of this letter, cease all advertising and promotion for, and all production, sales, distribution and shipping of, calendars under or bearing the "Naughty Jewish Boys" name or mark, or any other name or mark containing or comprising the phrase "Naughty Jewish" combined with "boys", "guys", "men" or any other synonyms thereof.

Pflaster responded by offering to include disclaimers on the website and calendar indicating that his product is not affiliated with "Nice Jewish Guys" in any way. He also said he would be happy to make sure that the calendars did not end up looking visually similar, but will not be changing the name of his product.
Let me reiterate that I am happy to work with the Nice Jewish Guys calendar in order to eliminate any confusion between the names of our products via the use of disclaimers, but as I have already registered naughtyjewishboys.com and associated sites, I do not plan to change the name of my product.
Both calendars represent very different facets of Jewish masculinity, and some participants in the naughty calendar think it's time for Jews to embrace a more unorthodox representation.
Ethan Kaplan, a senior at Hunter College, jumped at the chance to participate, posing in an extra-naughty version with just a tzedakah charity box over his bits. "Jewish men are looked at as having no attractiveness," he told the NY Post. "We're seen as being very by-the-books. In Hollywood, Jewish women are starting to be seen as beautiful — with women like Scarlett Johansson and Natalie Portman — but you don't hear about Jewish guys that are sexy."
Check out some of the "Naughty Jewish Boys" here:
REAL LIFE. REAL NEWS. REAL VOICES.
Help us tell more of the stories that matter from voices that too often remain unheard.