The image, taken by Reuters' Eric Gaillard, is striking a chord in the wake of the attack, which killed over 84 people.
A large truck plowed through a crowd of thousands gathered to watch a Bastille Day fireworks display. Shocking video footage shows the vehicle accelerating on a packed street.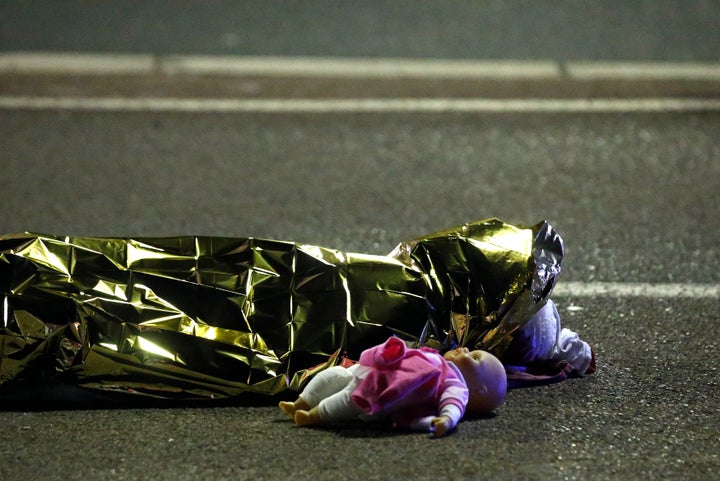 "My husband picked up the kids and started running, I turned around and just saw so many dead people. I even saw a baby with its head totally crushed," Linda, an eyewitness, told France's iTélé over the phone.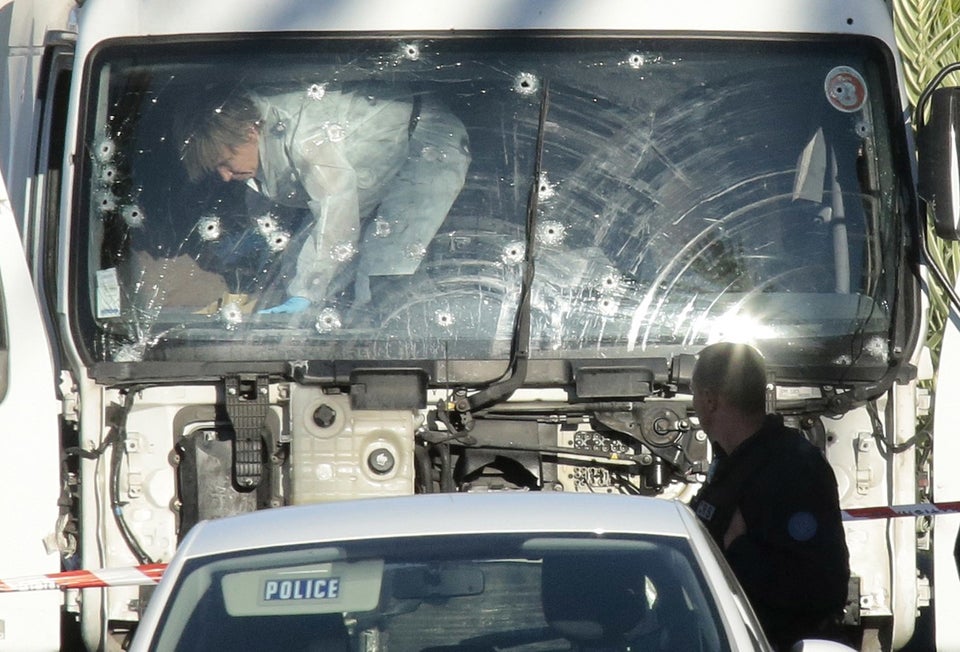 Aftermath Of Truck Attack In Nice