This kid didn't miss a beat.
When Nicholas DeGregorio, 11, of North Bellmore, NY heard that an elderly veteran was on his way to a cancelled Memorial Day parade, he offered to play "You're A Grand Old Flag" for the man on his trumpet.
The act, that was as sweet as apple pie, clearly delighted the vet: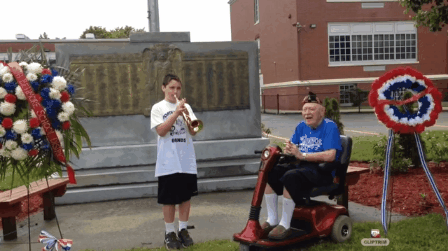 Nicholas, who is a fifth-grader at Newbridge Road Elementary School, was totally amped to play with his school's band in the Memorial Day Parade on Monday, Bellmore Patch notes. But due to rain, the event was cancelled.
"Nicholas felt so bad for all of the veterans that would not have a parade in honor of all their fallen comrades," Mary Bellissimo-DeGregorio, Nicholas' mom, told Patch.
But that didn't stop Nicholas and his parents from paying tribute in their own way. According to DeGregorio's YouTube page, the three jumped into the car and drove the parade route, windows down, while Nicholas played his trumpet for all to hear.
When the DeGregorios arrived at a memorial by Nicholas' school, a woman walked up to the family and asked if the parade was still happening. They said no, and the woman explained that her father, Chris Iannacone, a disabled WWII veteran, would be arriving soon and would be disappointed that the parade was cancelled.
That's when young Nicholas volunteered to play his trumpet for Iannacone.
"He was thrilled and Nicholas was thrilled as well," DeGregorio wrote on Facebook. "To have the opportunity to play for him and brighten his morning. Behind every cloud is a silver lining."
Related
Before You Go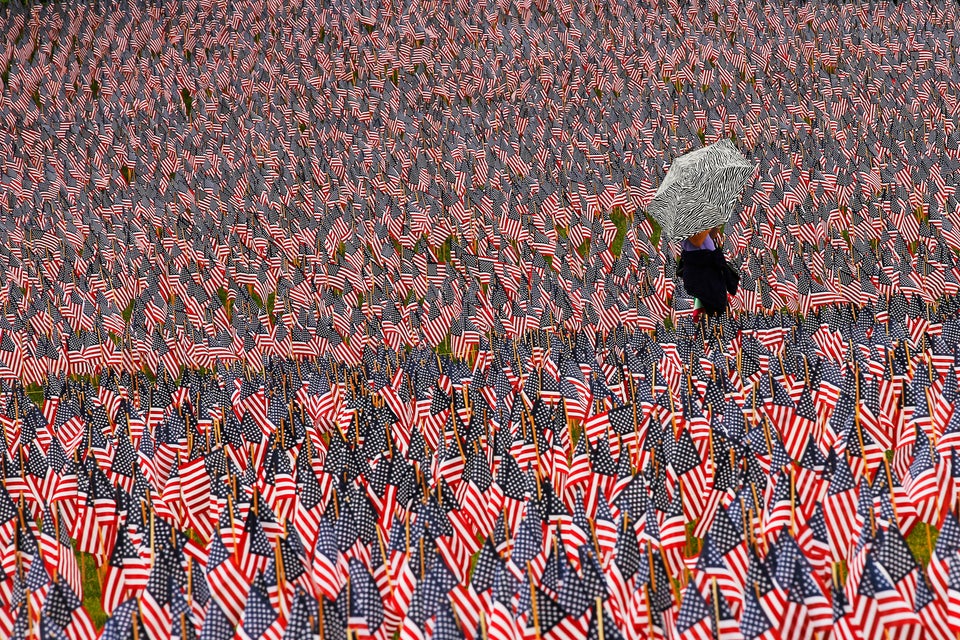 The Reason For Memorial Day