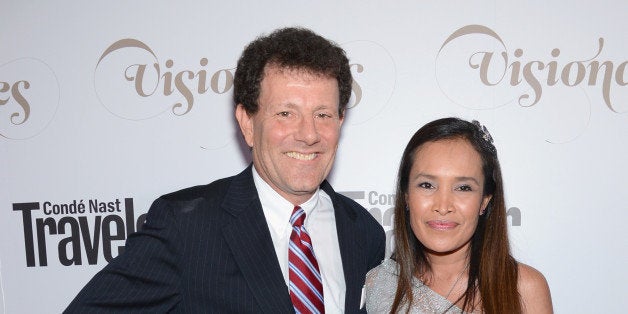 New York Times columnist Nicholas Kristof is now expressing doubt about the backstory of Somaly Mam, an anti-human trafficking advocate whom he's written extensively about and regarded as a personal "hero."
Kristof wrote in a blog post "When Sources May Have Lied" this weekend that "I now wish I had never written about her," but he points out that Mam's advocacy work has likely helped reduce trafficking in Cambodia.
The two-time Pulitzer Prize-winning writer expressed regret for reporting on and supporting her efforts through his columns weeks after a May 21 Newsweek story said Mam fabricated her backstory. She claimed she was sold into Cambodian brothels, leading her to found the U.S.-based Somaly Mam Foundation, a nonprofit that fights trafficking worldwide. Mam has stood by her story, but she stepped down from her role with the foundation.
Acquaintances, teachers and village officials interviewed by contributing writer Simon Marks cast doubt on the details of her autobiography, including the fact that she was abused and sold into sex slavery as a young girl. Officials say she finished school and was "well-known and popular in their small village, a happy, pretty girl with pigtails."
What is more, Mam allegedly auditioned girls to lie about their experiences and help raise money for an organization she founded in 1996 called AFESIP, which stands for "Acting for Women in Distressing Situations." Mam founded the nonprofit to fight slavery in Cambodia, Laos and Vietnam. She resigned as executive director last year because of demands from the U.S.-based foundation, but the Somaly Mam Foundation will continue to work with AFESIP, Cambodia Daily reported.
Mam's story began to deflate publicly before the Newsweek article, however, according to the news outlet. She had said in 2012 at a U.N. meeting that the Cambodian army killed eight girls after a raid at an AFESIP location, a claim that human rights groups found to be untrue.
Kristof had also written about Long Pross, the spokesperson for the Somaly Mam Foundation, in a 2009 post titled "If This Isn't Slavery, What Is?" Pross recently stepped down from the foundation as well. She had maintained the story that a pimp gouged out her eye, whereas Newsweek pointed to medical records showing that she was treated for a tumor covering her right eye when she was 13.
Given the allegations of falsehood, readers demanded Kristof revisit his stories about Mam, which many are now calling out as dubiously reported. He addressed these questions in two blog posts, published five days apart, stating that he was researching to see if he could uncover any other pertinent information regarding Mam.
"Part of the reason I took some time is that I wanted to do some research," Kristof wrote. "I didn't find anything definitive, but I think Newsweek makes a strong case. There are many theories, one of which is that Somaly was in the sex trade for a time, but was not trafficked as a child; I can't be sure of the truth."
Mam, who was featured in Nicholas Kristof's documentary "Half the Sky" and shared her story on "The Oprah Winfrey Show," was also honored on the Time 100 list, as one of Newsweek/Daily Beast's Women Who Shake The World, a CNN Hero and a Glamour magazine Woman of the Year. Actress Susan Sarandon and Facebook COO Sheryl Sandberg both sit on her namesake foundation's board.
"No reporter went quite as far as Kristof in elevating Mam's profile. The crusading journalist has promoted her work in half a dozen columns and blog posts, as well as his documentary, 'Half the Sky.' He even penned the foreword to her autobiography, The Road of Lost Innocence, in which he called her 'the Harriet Tubman of Southeast Asia's brothels,'" Pat Joseph wrote.
When New York Times public editor Margaret Sullivan called on Kristof to give a full explanation of what went wrong, he pointed out that the developing world presents unique challenges to reporting.
"Ages, names and histories are sometimes elastic, and documents unreliable," Kristof told Sullivan. "Once in Cambodia I was trying to figure out the age of a girl who had been trafficked. She wasn't sure, so I drove her to her home to look for her birth certificate. We found it -- and it said she was born on June 31. Which is obviously impossible."
Sullivan noted Monday that some readers feel Kristof's blog posts don't offer enough of an explanation as to where facts were misconstrued and that she, along with others, want a more conclusive end result:
"Both in tone and conclusions, Mr. Kristof certainly could have gone further, given what he admits is fairly convincing reporting from Newsweek as well as Ms. Mam's subsequent resignation from her foundation. But this lengthy follow-up post was necessary and important."
Throughout the controversy, Kristof has implored readers to maintain attention on the issue that matters: human trafficking.
After accepting Mam's resignation, the foundation released a statement stating it has helped 100,000 women and girls affected by trafficking and will continue to maintain its advocacy work to help victims facing exploitation.
Related
Before You Go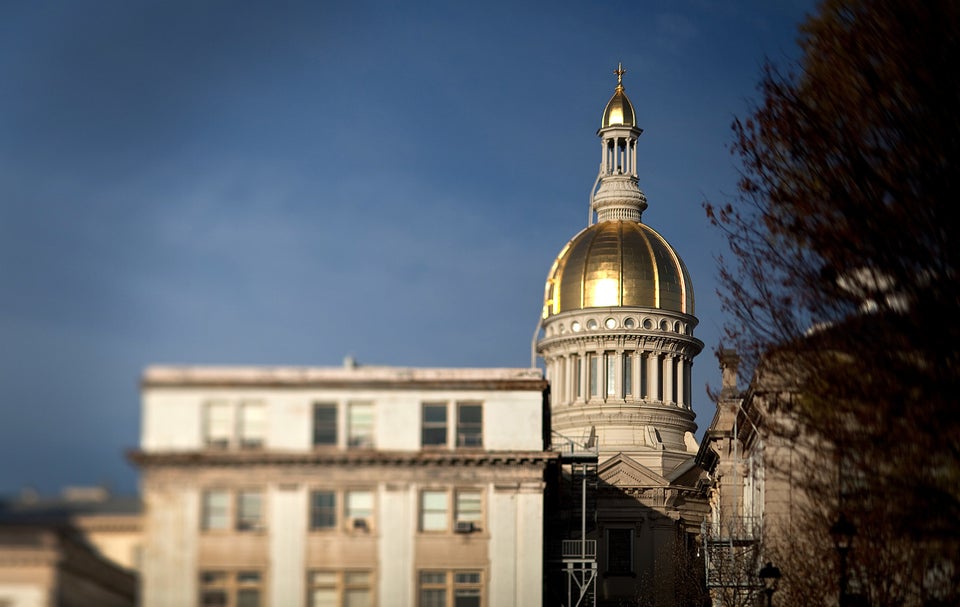 Top 10 States With Strongest Trafficking Laws In 2013
Popular in the Community