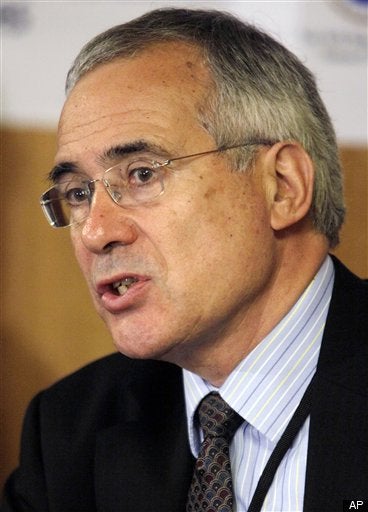 Just 10 days ahead of international leaders convening in Cancun, Mexico for the UN climate change conference, British economist Nicholas Stern warned Friday that the U.S. could face a boycott on its products from other countries if it doesn't adequately reduce carbon emissions, AFP reports.
Stern told The Times, "The US will increasingly see the risks of being left behind, and 10 years from now they would have to start worrying about being shut out of markets because their production is dirty."
Author of the British government's 2006 report on the economics of climate change, Stern is also a member of a high-level advisory group that recently issued a report to the UN stating bank financing, carbon permit auctions, and new carbon and transportation taxes are necessary to raise enough money -- $100 billion a year by 2020, committed to in last year's Copenhagen accord -- to effectively reduce emissions and mitigate the damages climate change will have on developing nations.
"A modest price on emissions, in the range of $20-25 per tonne of CO2 would push incentives in the right direction and raise substantial revenues," Stern told the Guardian.
Climate legislation progress has effectively come to a halt in the U.S. after a failed attempt this summer to pass a bill that would cap greenhouse gases. The bill faced staunch opposition from many Republican senators, despite having passed the House in 2009. With the latest GOP victories in November's elections, there is little chance that measures addressing climate change will succeed in the next two years, although many states are moving forward with their own agendas.
According to Bloomberg, at a press conference on Wednesday, the Obama administration's climate negotiator Todd Stern said that despite his doubts about there being any "enormous leaps forward" in Cancun, he still thinks "real and concrete steps" are possible.
Popular in the Community