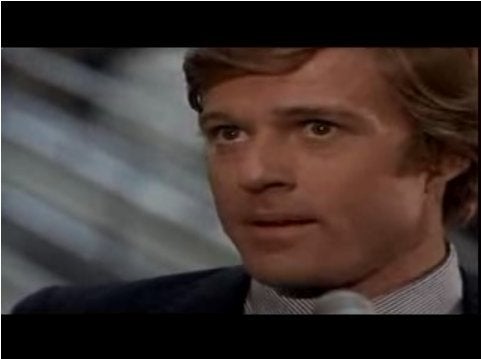 Baby boomers aren't the only ones who wax nostalgic about the 1967 film, The Graduate.
Mike Nichols, its director, and Buck Henry, who co-wrote the screenplay, did it themselves at a recent program at the Museum of Modern Art in New York, part of a two-week retrospective of Nichols' four-decade-long career.
Describing what he called a "terrifying" preview of the film at a movie theater in Manhattan, Nichols said the 2,000 audience members "for the last seven minutes or so stood up and screamed like at a prize fight. And we were all scared. We think something bad has happened, it seemed insane."
Referring to the film's star, Dustin Hoffman, who played Benjamin Braddock, a new college graduate confused about his future, Nichols said, "poor Dustin was seeing it for the first time, upstairs in the balcony, and he came out afterwards, he was white as a sheet. It was this startling thing that happened."
Henry, who was not present at the preview, said he saw the film a few months later, at another theater in Manhattan. "The theater was still full, and to my horror, the kids who had seen it already who were there were reciting the lines a few seconds before the actors did. It was very spooky."
Although The Graduate subsequently won high acclaim -- it earned an Oscar for Nichols as well as numerous other awards -- Nichols said college students initially did not embrace it.
Joseph E. Levine, the film's producer, sent Nichols on a college tour to screen the film, before it was previewed. Nichols said that 80% of the time it was shown, the question the students asked was, "'What about Vietnam?' because there was no way to be current, no way to be a student, if you didn't feel very deeply about Vietnam. The fact that the movie wasn't about Vietnam seemed to them sort of vulgar, self-concerned, not what they wanted, until it opened, and then they totally turned around because it was an experience of theirs. When it became a thing for them that they thought was about them, that was cool, then they learned the lines."
Asked by a member of the audience if he had considered Robert Redford for Hoffman's role, as has been rumored, Nichols said he had tested Redford; he said he also tested Candace Bergen for the role of Elaine Robinson, the daughter of the woman who seduces Braddock and whom he falls in love with, a character ultimately played by Katharine Ross.
Nichols, who had earlier cast Redford in the Broadway production of Barefoot in the Park and become friendly with him, recounted a conversation the two had, over a pool game, about the test. Nichols said, "I said, 'You were wonderful, but you can't play this, you could never play a loser in a million years.' He said, 'Of course I could.' I said, 'No, you can't, I'm looking at you. You cannot possibly play a loser.'"
"And he said, 'That's not true, honestly.' And I said, "All right, have you ever struck out with a woman?' He said, 'What do you mean?' That's a true story."
Other Nichols collaborators speaking at the program were Nora Ephron, who co-wrote the screenplay of Silkwood, a Nichols film, and wrote the screenplay for another, Heartburn; Elaine May, Nichols' famous improv partner; and Meryl Streep, star of Nichols' films Silkwood and Heartburn, among others, and of his TV production of Angels in America.

Calling all HuffPost superfans!
Sign up for membership to become a founding member and help shape HuffPost's next chapter