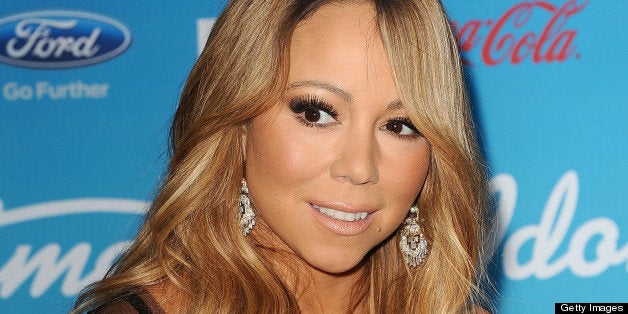 Mariah Carey knew Fox was going to exploit tension between her and fellow "American Idol" judge Nicki Minaj, according her husband Nick Cannon.
While appearing on KTLA (below), Cannon said Carey was afraid the show would use a feud with Minaj to take away from the contestants and their journeys.
"My wife, foreseeing all of this, said tried to tell the network. She said, 'I don't think this is going to work, I'm afraid,'" Cannon explained. He added that Carey agreed to do the show for the "American Idol" brand, noting she's been a longtime fan of the series, but she did not want the feud to become "a thing." "'This is going to turn into one of those reality shows,'" Cannon recalled Carey telling him. "'I didn't sign up to be on "Love And Hip Hop."'"
Cannon also appeared on CBS's "The Talk" and said Carey doesn't have time for televised feud.
"It's kinda unfortunate because when you see someone like my wife who tries to remain classy and tries to take the high road," Cannon said. "It feels like everybody else around it, including the network and the producers try to feed into this sound bite drama. It feels like it lacks substance. People love that show for the contestants and the story and discovering a new star. That's why my wife did it -- to connect with the contestants. But when they feed all this other stuff into it, that's not what she's about.
"In the book of Mariah Carey, 'American Idol' will be a footnote," Cannon said.
Cannon expanded on his thoughts in an interview with HuffPost Live, saying, "I was disappointed with the way the producers and the network handled the situation ... It feels really contrived ... Everybody has arguments, everybody gets into situations, and to kind of promote that for ratings, I think that's distasteful ... I think we got a glimpse of a moment of frustration. I don't think there's a real beef."
Watch Cannon's interview with KTLA below.
"American Idol" airs Wednesdays and Thursdays at 8 p.m. ET on Fox.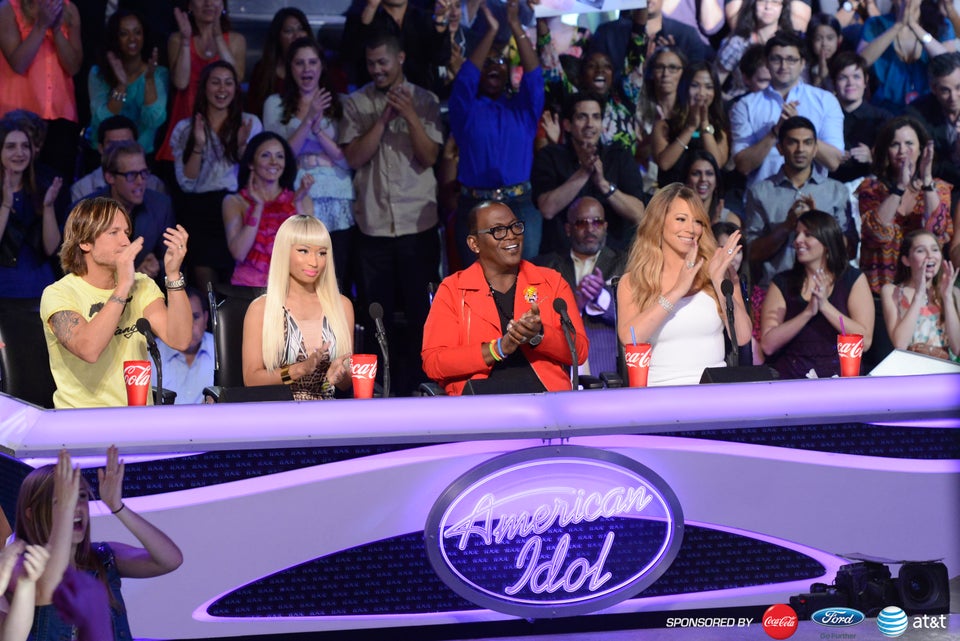 "American Idol" Season 12
Popular in the Community