Nick Cannon is simply "obsessed" with facing off with Eminem. After a yearslong feud with the "Love the Way You Lie" singer, he's putting his money where his mouth is.
In a recent interview with U.K. radio DJ Tim Westwood, the "Wild 'n Out" host said, "I'm still ready! I'm trying to find him. Where is he? We gonna be out in the States for [the] BET Awards. I'm holding a $100,000 battle -- whoever wants it -- but it has to be someone who can put up 100 grand."
Cannon first mentioned his wish for an Eminem rap battle earlier in 2016 on Twitter, asking him on his MTV show.
Cannon first threw down the BET Awards gauntlet in May, offering $100,000 grand on Twitter to any rapper that was willing to face him at the June 26 award show. Cannon also told Westwood that he's reached out to Kylie Jenner's ex Tyga as a potential opponent, but the rapper turned him down.
By calling out Eminem, however, Cannon has put much more than $100,000 on the line, as the battle could end -- or worsen -- a seven-year feud between the two stars.
The "Wild 'n Out" host has been feuding with the Grammy-winning rapper since 2009, when Eminem released a scathing track about Cannon's then wife, Mariah Carey. Eminem and Carey reportedly dated back in 2001, but the songstress has vehemently denied the relationship.
In response to the track, Cannon published a blog post calling out the rapper for his "mediocre" record and his "racial bigotry."
"Maybe I'm going too far, but I thought we got past the days where white men could spew vulgar obscenities at our beautiful queens and get away with it," Cannon said.
Things seemed to have calmed down between the two in recent years, as Cannon ended his marriage to Mariah and focused on the reboot of his MTV hip-hop and comedy show after a six-year hiatus. In 2013, Cannon told MTV he reached out to Eminem to invite him on the show to put any issues to rest with a comedic rap battle.
"He's probably gonna win!" Cannon said at the time. "Eminem can take my comedy championship belt but I wouldn't go down without a fight."
Now the only question is: Will Marshall Mathers step up to the plate? Our palms are sweaty, knees are weak and arms are heavy just thinking about it.
Before You Go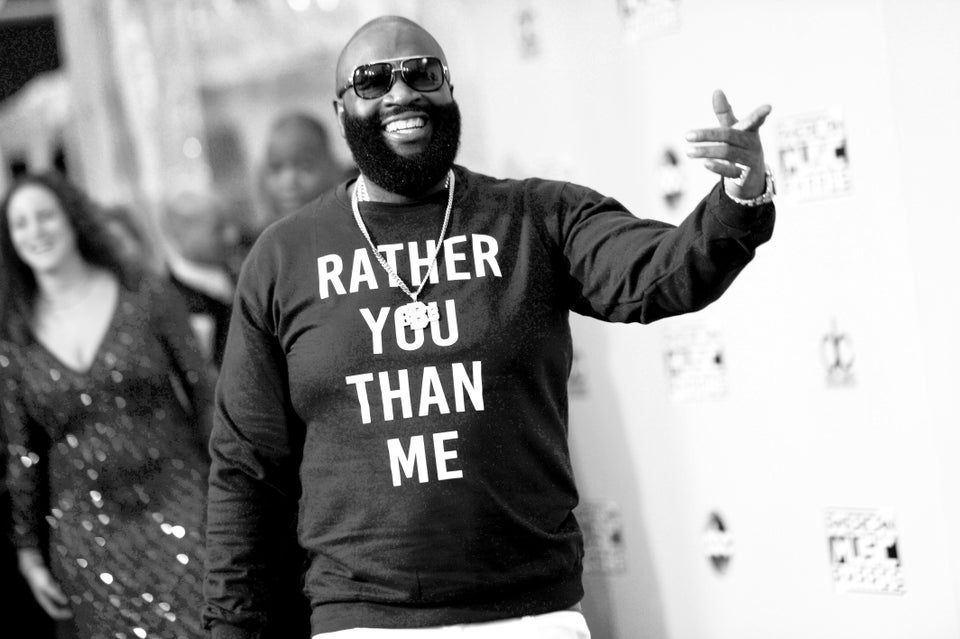 25 Surprisingly Real Names Of Your Favorite Rappers
Popular in the Community