It hasn't been easy since Melissa Schuman publicly accused Backstreet Boy Nick Carter in November of raping her in 2002. Nine months later, however, the former member of the pop group Dream said she's happy she came forward with her story. 
"The one thing that I have, is I have my voice back," Schuman, 33, told The Daily Beast on Thursday. "And that means more to me than anything else, is that I am empowered, and I'm not shutting up, and I'm not going away. I'm not scared anymore."
In an essay published in November, Schuman accused Carter of raping her in 2002 when she and a friend were hanging out at his Santa Monica apartment. Her allegations came out at the height of the Me Too movement, and many Backstreet Boys fans were taken aback to learn that their favorite boy band star may have assaulted someone.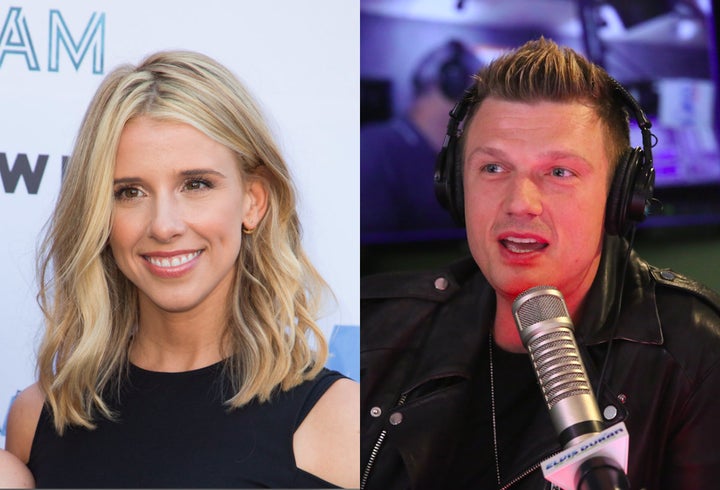 Schuman, who was 18 at the time of the alleged rape, told The Daily Beast she had nowhere to turn afterward. 
"There was no blueprint to how to protect yourself in the situation that I was in," she said. 
At the time, Schuman's career was just taking off and she was filming the horror movie "The Hollow" alongside Carter. When she confided in her then-manager, he informed her that if she pressed criminal charges, production for the film would stop. 
"Not only was I assaulted, I was now at risk of that experience completely destroying my dreams. What do you do in that situation?" Schuman said.
"I was told by so many people that I had no other recourse," she continued. "What do you do, when you're told and you believe that you have no other recourse? You're told to just suck it up and move on and make the best of it. And that's what I did."
I'm not shutting up, and I'm not going away.

Melissa Schuman
Schuman added that she believes her career was negatively affected by the alleged assault and by Carter himself. She says she began working with Carter's manager after the incident, but the manager essentially cut her off after he witnessed a tense interaction between her and the Backstreet Boy. 
"It was a question that I still have," Schuman responded when asked if she believes Carter sabotaged her career. "I could be wrong, but my gut at the time ― I suspected that. It was just a complete 180 from the manager. My music career never recovered from that."
While Schuman said she has no doubts about coming forward, it certainly hasn't been easy. The former pop group star said the "harassment is non-stop."
"I think what is unique for me is that my abuser has a slew of fans, people who support him no matter what. And they've made it their life's mission to destroy me," she told The Daily Beast. "Hashtag with Melissa Schuman is a liar, release my personal home and phone number, threaten my family including my eight-year-old son, drive by my house."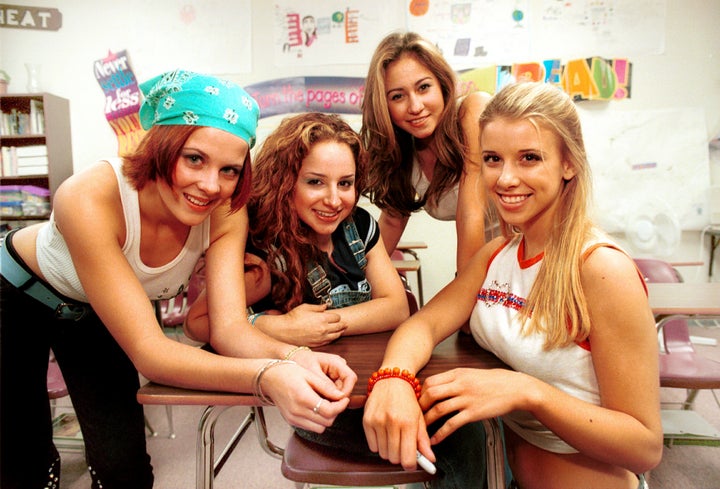 "Unfortunately, there are fame seekers that are out there. In this situation, [Carter's] been forthright and honest with us, and we have to stand beside our bandmate. That's all we can do," Littrell told TMZ. "It is what it is, it's the time in the world we live in, everybody wants to know something or get something on somebody."
She responded to Littrell's comments: "They can continue to use outdated accusations like 'fame hungry' and 'money hungry.' All they have is name calling!"
Schuman, who filed a police report in February, said she's pursuing charges for her 18-year-old self who wasn't able to stand up for herself at the time. 
"My 18-year-old self wanted to do that when it happened and didn't feel like it was an option. I didn't feel strong enough, I didn't feel safe enough to do it then," she said. "I did it for me, I did it for the other women, and to protect anybody else in the future." 
CORRECTION: A wire photo caption in a previous version of this story misstated Schuman's age at the time of the photo. 
Calling all HuffPost superfans!
Sign up for membership to become a founding member and help shape HuffPost's next chapter