Artist Nick Cave's work is best described as an explosion of color, texture and noise. Born in Fulton, Missouri, in 1959, Cave is known for his soundsuits ― wearable artworks that can be displayed as still objects or incorporated into wild performances as costumery.
Drenched in electric hues and hallucinatory patterns ― and marked by their ability to produce sound when individuals like Cave don the elegant objects ― it's easy to view the suits as whimsical ware. But, according to Cave, the suits are anything but "fun."
"They come from a dark place," he explains in Episode #239 of ART21's "Exclusive" series. In fact, the fashion-infused sculptures originated as metaphorical suits of armor in response to the brutal treatment of Rodney King in 1992. Cave made his first suit shortly after video footage captured the unlawful beating of King at the hands of Los Angeles Police Department officers.
The suit was simple, consisting of a sheath of twigs that rustled as the wearer moved. Cave has since created around 500 subsequent suits, many more decadent than the original. Most, if not all, reflect on Cave's identity as a black man, confronting his experiences with racial profiling and police brutality.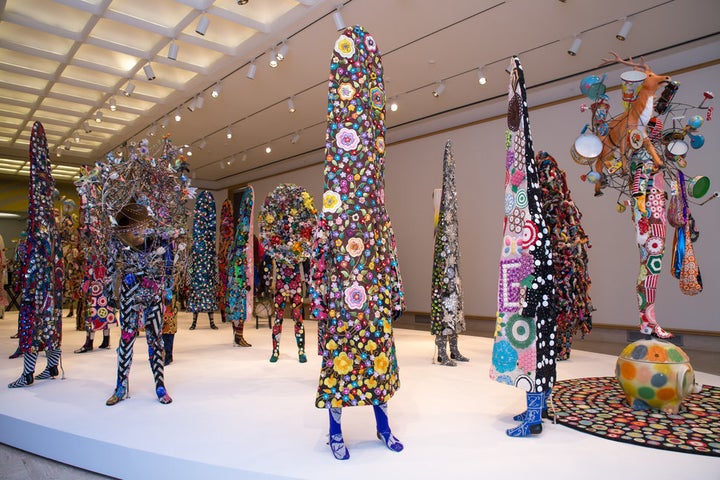 Cave says that his suits represent his desire to "lash out" in response to personal experiences, as well as sorrowful moments in American history. "And if I do, lashing out for me is creating this," he explains in the video above, gesturing toward his work. "The soundsuits hide gender, race, class and they force you to look at the work without judgment."
The "Here Hear" exhibition of Cave's soundsuits was previously on view at Detroit's Cranbrook Art Museum, the museum connected with the artist's alma mater. In a previous interview with The Huffington Post, Cave described the city he once called home as vibrant and alive, but noticeably different from when he last attended school in 1989. He was, he explained to ART21, the only minority there in 1988.
The ART 21 episode above is titled "Thick Skin," referencing Cave's suits' ability to serve as "an alien second skin [...] allowing viewers to look without bias toward the wearer's identity." Referred to as "vehicles for empowerment," the suits stand out amid the 21st century's array of creative political work, breathing new meaning into the possibility of addressing prejudice through visual art.
Before You Go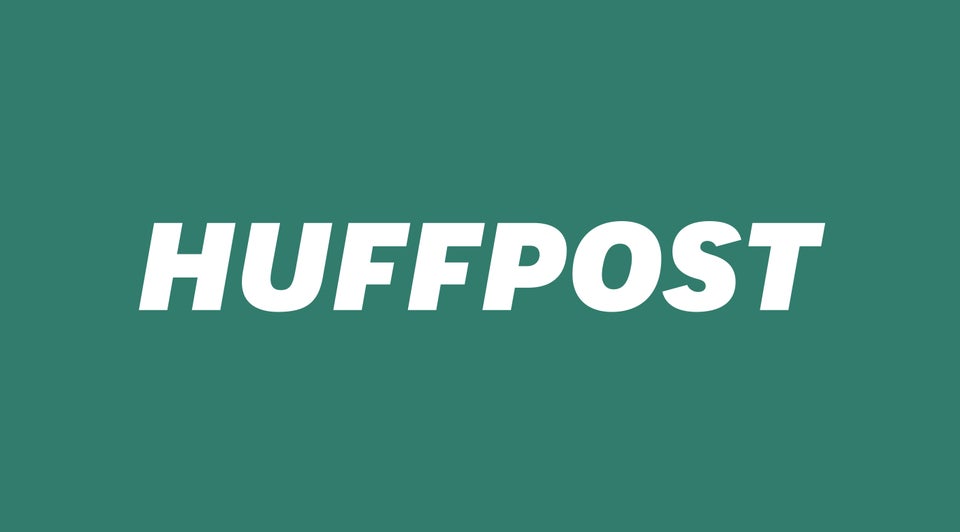 26 Black Biopics To Watch Instead Of 'Nina'
Popular in the Community