Artist Nick Cave is known for his imaginative "soundsuits", rainbow multimedia costumes that completely transform the wearer into a moving, living art piece. The suits are often incorporated with choreography and music to create a hallucinatory flash mob.
Cave is now serving as the artist-in-residence at the University of Northern Texas, where he attended graduate school in the 1980s. Cave spent a year planning "Heard", a performance piece involving 800 students, faculty and helpers. The title of the piece plays off the words "heard" and "herd" -- the artist transformed the campus glade into a dream-land of dancing horse monsters. Watch the video above and try not to smile.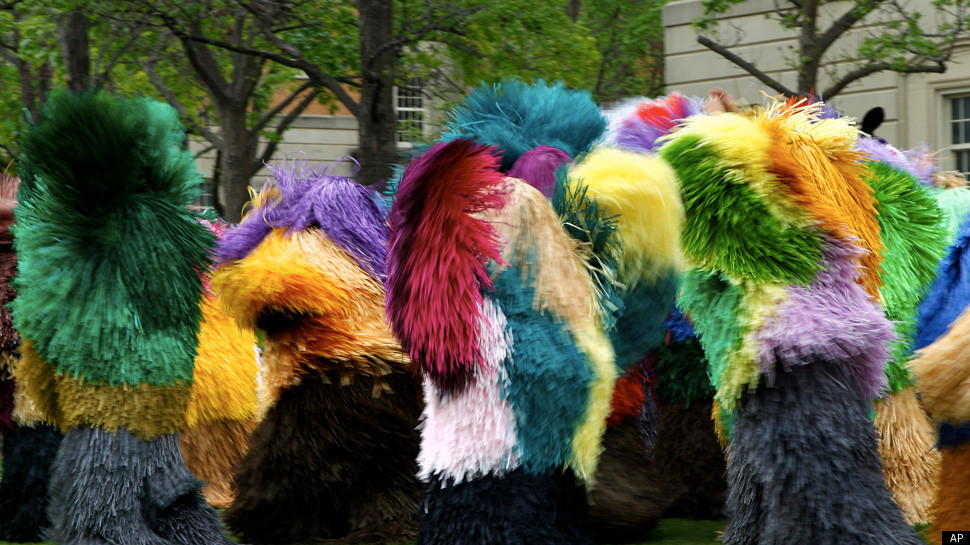 Dance students at UNT wore costumes made from raffia, a type of palm leaf; the confetti-like material goes wild when they move. Each horse was made of two students donning the 150-lb. costume, which was universally described as "very uncomfortable." The coolest part of the performance, (at about 7:18 in the video), is when the horse costumes rupture, sending the students into a dance frenzy. As a 9 year old viewer described it for KERA Radio: "My favorite part was whenever the horse's butts came off and started dancing."
The unique performance transformed a college campus into a strange and magical fantasy, which is exactly what Cage was hoping for. Cave told the North Texas Daily, "It was fantastic. It was just what I had imagined in my head."
In case you're in the area, the herd will perform again on Sunday, April 1 at 1:30 p.m. at the Nasher Sculpture Center in Dallas.
Check out some stills from the wild "Heard" below: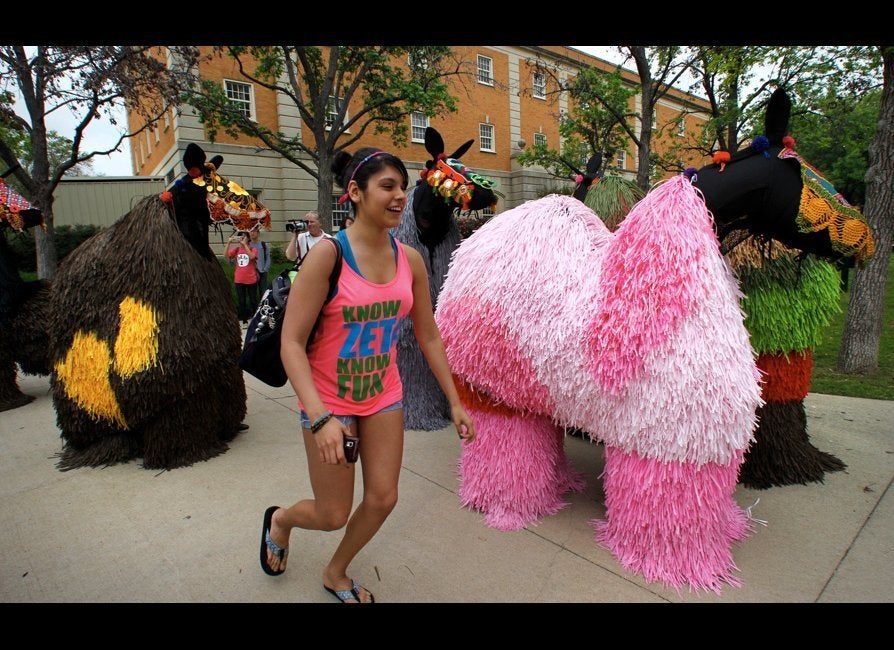 Popular in the Community