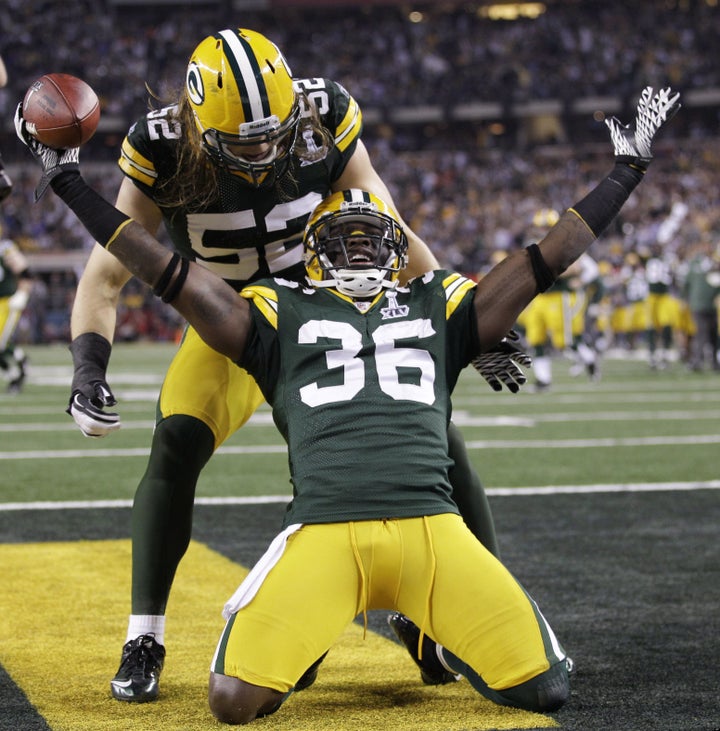 Deep inside their own 10-yard line in the first quarter, Ben Roethlisberger and the Steelers needed gain some momentum after the Packers took a 7-0 lead in Super Bowl 45.
Big Ben dropped back, but was hit as he threw a pass deep to receiver Mike Wallace. The hit caused Roethlisberger to underthrow Wallace and Green Bay cornerback Nick Collins intercepted it.
Collins ran the ball all for 37 yards and dove into the end zone, scoring on the 13th interception return in Super Bowl history. The Packers went on to win 31-25, their fourth Super Bowl victory in franchise history. Scroll down to watch the video.
Related
Popular in the Community