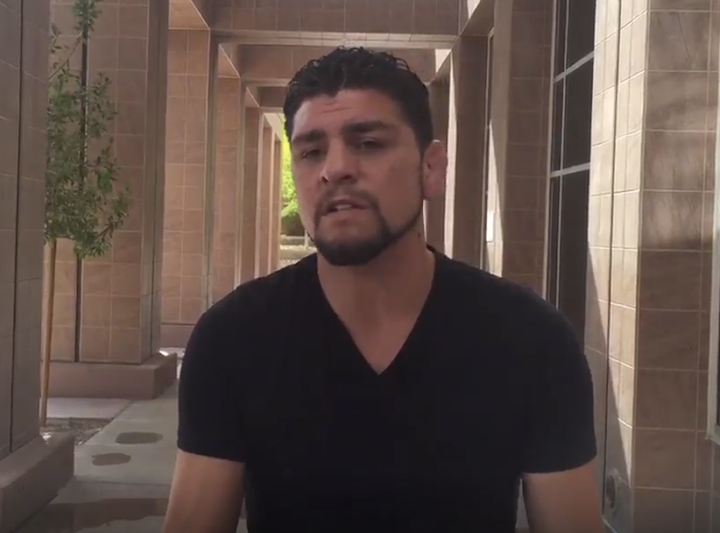 The Nevada State Athletic Commission decided Monday to suspend UFC fighter Nick Diaz for five years and fine him roughly $165,000 for ... wait, what? For smoking some weed?
Holy crap, yes, they are. That's what just happened. Diaz has been suspended for half a decade because he tested positive for marijuana for a third time after his fight against Anderson Silva at UFC 183 in January.
For reference, Lundvall has previously said that she did not believe the NSAC needed to punish Floyd Mayweather for beating women, because he had gone to jail. "Mr. Mayweather was punished by the criminal justice system. He served his punishment. He paid his debt to society," Lundval said at the time.
Soon after the suspension was announced, ESPN's Brett Okamoto posted a video in which Diaz appears to speak about what he sees as unequal punishments within the NSAC. "I never did steroids in my life. That's another thing I'll tell you right now. I know all the fighters, and they are all on steroids. All you motherf**kers on steroids," he said.
Diaz actually has a medical marijuana license in California, where he lives. His coach, Cesar Gracie, argued earlier this year that Diaz did nothing illegal. "He doesn't take pain medications," Gracie said in February. "When he's in pain after a workout, he likes to smoke marijuana. It calms him down and relieves the pain in his body. It's his way to naturally deal with pain and other problems."
The Most Influential Marijuana Users
Popular in the Community