For the first time since Bobbi Kristina Brown's tragic death in 2015, Nick Gordon, her former boyfriend, reveals details about his private life with her and her mother, Whitney Houston, including claims that Bobbi Kristina had a drug problem.
"Photos surfaced of Krissy smoking out of a bong and snorting cocaine on the Internet in 2011. Did she have a drug problem?" Dr. Phil asks Gordon in an exclusive two-part interview airing Thursday and Friday.
"Yeah," Gordon replies, adding that he saw Bobbi Kristina do drugs in social settings while her mother was alive, and that he smoked with her, but claims that Bobbi Kristina's drug use worsened after her mother's death. "It's unfortunate, but at the time, that's kind of the only way we knew how to deal with what had happened."
Gordon, who Bobbi Kristina often referred to as her husband even though they were not legally married, was one of the last people with her the night before she was found clinging to life in her bathtub in January 2015.
"How does that happen to one person and then happen the second time? It was just so similar. All the sirens and all that stuff. It was horrible," Gordon says, of seeing Bobbi Kristina unresponsive in her bathtub just like he saw her mother a few years earlier.
"Rehab was something I needed and I'm thankful that I got that opportunity," Gordon tells Dr. Phil in his latest interview. The 25-year-old admits he was drinking and taking Xanax to cope, at the time of their first interview. "I was drinking so much at the time because I could not deal with what was happening to Krissy. It mentally broke me. That's the lowest point in my life right there."
Bobbi Kristina died on July 26, 2015 at the age of 22, and her conservator has filed a $10 million dollar civil lawsuit against Gordon, claiming he is responsible for her death. Now, Dr. Phil gives Gordon a chance to set the record straight about his former life with Whitney and Bobbi Kristina.
"Regardless of what everybody thinks, I made Krissy and Whitney's last few years on earth as happy as they would be," Gordon tells Dr. Phil. "I gave them somebody to trust, to talk to, to be there, someone genuine."
On Thursday's episode of Dr. Phil, Gordon tells his story about the night Whitney died and how Bobbi Kristina reacted when he told her that her mother was dead. And, on Friday, he answers questions about Bobbi Kristina's final moments the night before she went into a coma, and addresses accusations that he murdered her. Check here to see where you can watch.
Before You Go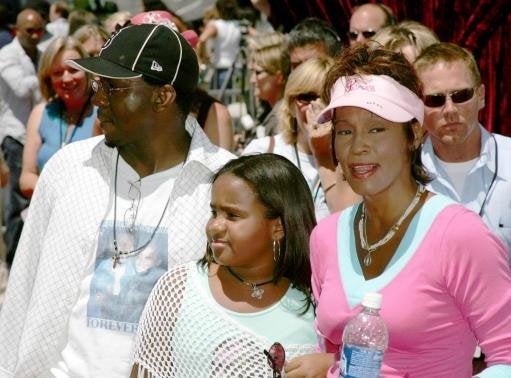 In Pictures: Whitney Houston's Daughter Bobbi Kristina
Popular in the Community