If you haven't heard of Turbo Suit yet you're in luck. Today's a new day and the perfect day to discover some new music. Turbo Suit is a vibrant voice in live electronic music. The versatile Indianapolis trio is comprised of David Embry on production and vocals, Nicholas Gerlach on tenor saxophone and EWI, and Jeff Peterson on drums.
When presented with the opportunity to have a chat with Nike Gerlach I jumped at the chance to get to talk to the man behind those sweet sensual saxophone melodies. His band has been making crowds dance since their launch in 2012. They have shared the stage with Pretty Lights, Umphrey's McGee, The Disco Biscuits, Lotus, Deltron 3030 and EOTO, and performed at a plethora of top national festivals. On multiple occasions the band has been joined by Joel Cummins of Umphrey's McGee on keyboards.
Without further ado, let's take a glimpse into Nick's brain!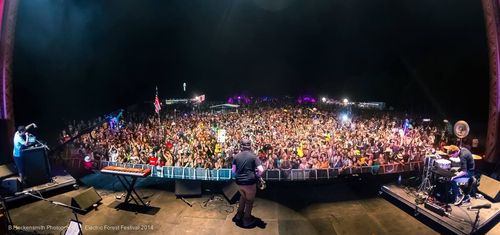 Taraleigh: What's your big why for doing what you do?
Nick: I don't know what I would be doing if I weren't a musician. I wonder if part of me has to do this or else I wouldn't be happy. The problem there is I've never stopped playing and performing music long enough to know if that's true or not.
Taraleigh: It doesn't occur like a problem to me. It sounds like you've always known what makes your heart and soul sing and have followed that bliss. I would say you are blessed. We are too because we get to experience your magic. It's obvious music plays a huge role in your life. Can you share more about that?
Nick: Music plays a central role in my life. It has been something that has been at least of minor importance since I started playing the saxophone in the forth grade. It gradually became more and more of a focus. Now, music is probably the most important thing in my life. It's something I work at and think about every day. I'm really lucky to have a passion that I discovered so early because a lot of people don't have that luxury.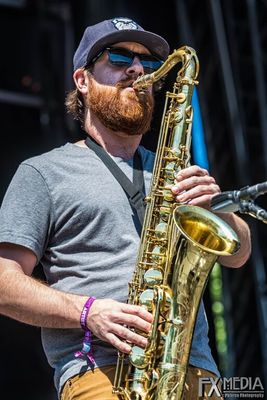 Taraleigh: So much truth to that. Finding what one is passionate about is often a difficult task. On top of that having the courage to follow that passion can be even harder. What is a big obstacle you've overcome?
Nick: In 2008 I was a passenger in a head on collision and was severely injured. Being laid up and unable to play for months while suffering through severe pain was definitely a great test of my will. I gradually healed and got back on my feet again. Luckily, I was wearing a seat belt or I wouldn't be doing this interview right now. So...wear your seat belts people. It's not that uncomfortable.
Taraleigh: I'm grateful you made the simple decision to put on your seatbelt. Some of our hardest moments in life are the best teachers for so many reasons. What was one golden piece of advice you've received that changed your life?
Nick: That's a really tough question. I have had some great mentors and teachers over the years. I don't know if there is one nugget of golden advice that would be the answer to everything. One thing I have learned is that if you want to make it as a performing musician it is really important to be able to make the hang. Go to other people's shows and network constantly. Too often I see really talented musicians sitting at home wondering why they didn't have a gig. If no one knows who you are they aren't going to work with you. A little self-promotion never hurt anyone. Also, it's a great way to make friends with other musicians and musicians are the best friends.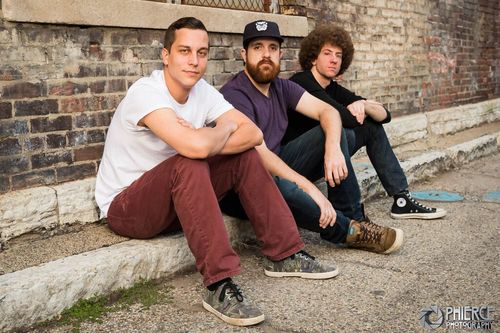 Taraleigh: Yes!!!! Almost all of my best ideas and collaborations have happened when I was out having fun and not sitting in front of my computer at home trying to make something happen. Get out there and do what makes you shine and people can't help but notice. Great advice. Thank you. What are you grateful for right here right now?
Nick: I'm grateful just to have a job that I really enjoy. I'm also grateful that Turbo Suit is a constant work in progress. I really enjoy being part a project that is constantly developing and getting better instead of something static, and stale that starts to feel like a 9to5 desk job. I'm also just grateful to be alive in the most technologically advanced period in history. We have so much at our fingertips that makes our lives so much easier and more exciting.
Taraleigh: I'm grateful to get to witness your work in progress. It's an honor to see how you and your boys are constantly evolving into more and more awesome. Thank you for taking the time to share a little bit of yourself with us. What are you looking forward to next?
Nick: I'm always looking forward to the next show!!
Taraleigh: Me too!!! See you out there. To find out what Nick and his band Turbo Suit are up to go >>> here.
The awesome in me sees and bows to the awesome in you,
It's festival season woohoo! Get tips for having the best one yet. Get your tips >>> here.
Check out Nick and Turbo Suit talking about what they're all about
Calling all HuffPost superfans!
Sign up for membership to become a founding member and help shape HuffPost's next chapter