When North America awoke to a fresh set of Oscar nominations on Thursday morning, Nick Hornby was already midway through his day. The British novelist and screenwriter was reveling in his Oscar recognition from across the pond when The Huffington Post hopped on the phone to hear his reaction. Hornby's "Brooklyn" nod could be considered retribution for his "Wild" snub last year, were the movie not deserving in its own right. Even beyond that, Hornby had excellent cause to celebrate his Best Adapted Screenplay nomination, as "Brooklyn" also nabbed spots in the Best Picture and Best Actress derbies. We chatted with the High Fidelity and About a Boy scribe about how he'll spend the evening and what he makes of David Bowie's death.
Hi, Nick! How are you this morning?
Very well, thank you. It's afternoon for me, so it's much more civilized than it is for you. 
Congrats on being well past the morning-coffee phase of your day, and congrats on the nomination. Who have you gotten to talk to about it so far? 
And what were his thoughts?
Well, he's not a big fan of awards season. He thinks there's too much domestic disruption. Because I was involved with "Wild" last year and "An Education" before that, and his mom got a nomination today because she produced the film, basically he's been very gracious and has pretended to be pleased. But I'm not sure he's really that keen.
Will you bring him along to the Oscars?
[Laughs] I don't know, he's in school and in this country it's illegal to take the kids out of school, but maybe we'll risk it.
If not you, who in your category should win this award? It's a good group of movies -- "The Big Short," "Carol," "The Martian," "Room" and "Brooklyn."
I think this is a very strong year. I think Emma Donoghue has done an incredible job with her own book, Room. I can't adapt my own books. 
No, it's the idea of sticking with the same story for the two years it takes you to write the novel, or however long it took her, and then four or five years of development for the movie. You know what? When I'm finished with the book, I'm done. So I think what she did to find the movie in her own novel and not lose patience with it and stay hungry for it is incredible.
Now that "Brooklyn" is in your rearview mirror and you have an Oscar nomination to boot, what do you see as the chief difference in adapting "Brooklyn" compared to "Wild" and "An Education"? 
They were three very different projects. "An Education" was a tiny essay -- it was like six pages, so it was a mix of adaptation and original. I had to come up with characters and relationships that weren't in the original piece. Cheryl Strayed's book is so stuffed with incident, and it's kind of loud and funny and tragic, and it deals with sex and drugs and so on. That was really a matter of pruning away to find the story we could use in the movie. Brooklyn is this short, tender novel, and it really felt like working on a ship in a bottle. It was very, very fine work, compared to the violent wrestling I had to do with "Wild" and the imagination I had to use with "An Education." I loved doing all three, and they all felt really different.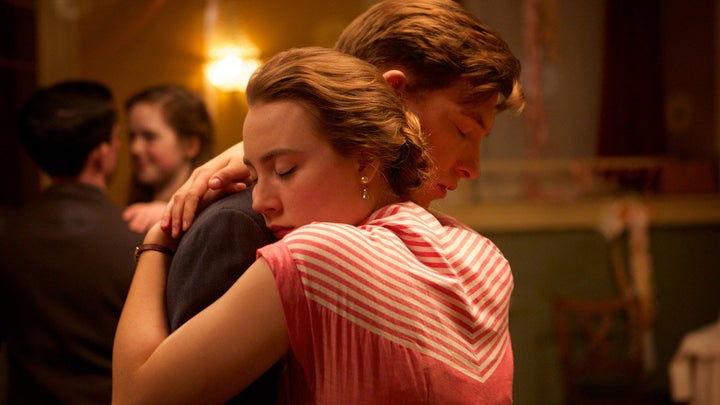 By nature of its story, "Brooklyn" is your most graceful script. As a coming-of-age tale, it sails along very smoothly. How much attention did you pay to pacing while writing the script, knowing that film is proverbially thought of as a director's medium? 
John Crowley is a writer's director. He comes from theater and he regarded the script as the text, so we worked on it together. Once we'd arrived at the draft that he was happy with, that's what was made. We were both conscious of the pacing. It had the potential to be so quiet that nobody would watch it, or nobody would be able to hear it. I think that our job was to turn the volume up a little bit. The book is so beautiful, but it does a different thing. It's very watchable, the book. If you're going to put that girl right in the middle of the screen for 100 minutes, you have to get in closer to make people properly feel. That, I think, was the job that we had to do: just make it loud enough that people would hear it.
Is there a book out there you'd love to get your hands on for an adaptation?
Oh, so many. And they're all about as difficult as all the others. The kinds of books that I tend to be drawn to, I can see financiers thinking, "Oh, my God, what are we supposed to do with this?'
Did you think "Brooklyn" would go the same way?
Oh, it was utter misery for the producers. I was done long before I read "Wild," in fact, pretty much. My wife and her producing partner, Finola Dwyer, had a really, really tough job persuading people that anyone would go and see this movie. In fact, I think that when I started writing the movie Saoirse was 15. So people keep asking me if I had her in mind, but how could I have her in mind? I'm like, "How can I have her in mind? She was in her mid-teens!"
High Fidelity is an ode to rock music, so I imagine David Bowie must have had an influence on you and your entire generation. What was your reaction to his death?
Well, I think what's really shocking, for my generation, about Bowie's death is he's probably the biggest death for us since John Lennon and Marvin Gaye. But even those two belong to slightly different generations for me. David Bowie was somebody who I loved when I was 14, when his career was just starting. We followed him every step of the way, and I think you can feel a lot of our own mortality in the shock of his death. We thought this generation was somehow immortal.
Nobody ever imagined a world without David Bowie somewhere in it. 
No, and his generation of stars, as well. They've managed to age in a way that seems vital. He carried on doing amazing work. It wasn't like people were being nostalgic about the old days with him. It was, "Which period of Bowie do you like?" And he's just made a new album that's clearly interesting and experimental and connecting with people, and also his death clearly was factored in to some of the work around this album, which is extraordinary. It's just been really shocking, I think. But it shouldn't be shocking. Let's face it: It was a guy who was nearly 70, and he died too soon, but he died roughly at an appropriate age -- threescore years and 10, and all that. So in that way, it's even more stark than somebody who was shot or who died of a drug overdose.
Let me let you go on a positive note: Do you have celebratory plans? How will you spend the rest of your Oscar-nomination afternoon and evening? 
It's more domestic than I want it to be, with kids running all over the house. Rather nicely, a good friend has a book being published tonight, so I'm going to her publication party. Her publishers will be paying for my celebratory drinks.
Excellent, you can show up and steal her thunder. 
PHOTO GALLERY
Best Movies of 2015
Calling all HuffPost superfans!
Sign up for membership to become a founding member and help shape HuffPost's next chapter