Nick Jonas wants you to remember he's gone through puberty.
The former JoBro has completely shed his boy-band image and buried it in the backyard with the release of his seductive new album, "Last Year Was Complicated." The album chronicles his breakup with former Miss Universe Olivia Culpo, and while some lyrics border on NSFW, some are just downright heartbreaking. Nonetheless, the Timberlake-esque album will devastate your heart before it knits it back together again with Jonas' soulful melodies. (And it may leave you wanting to smash a few bottles along to "Champagne Problems.") Here are the lyrics that give a little insight into what a relationship with the crooner would be like: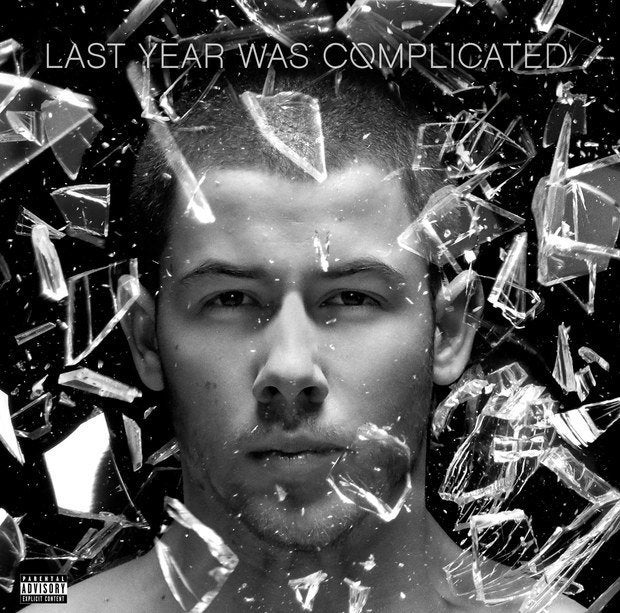 "You know I love your skin but it's much deeper than that."            
In a song that perfectly addresses the paradox that men have come to expect women to maintain a "bad girl" or "cool girl" or "any girl that is anything but who I actually am" image, Jonas acknowledges the unattainable standards that men have set for women and pleads with them to reveal their true selves. Boom. He loves you for your soul. 
"If you close that door you'll see, you're unhinged, you're just like me."
In a soul-crushingly honest ballad, Jonas gets vulnerable about how he's damaged from heartbreak, and it's OK if you are too. 
"My faith in you is very comfortable for me. I'm blazing through until you're comfortable in me."                                                                
A boyfriend that has complete trust, faith and comfort with you AND wants you to feel the same way? Are you a hologram, Nick J?
"The one thing I love more than being with you..."                            
Finally, a man who understands the importance of brunch! Totally willing to give up some attention if it's for bacon. Also, have breakfast meats ever sounded so sexy? "White hot, sizzling ..." 
"How did our clothes end up on the floor? Didn't we just break each other's hearts?"                                                                                    
Now we know exactly how Jonas and Culpo broke up. She came over to talk, they opened up a bottle of Dom Pérignon, they realized they are the most beautiful two humans to ever walk the planet and it was unfair for them to use all the Earth's resources in one place, and then they, um, ended it. So when you and Nick break up, it'll be on good terms and he'll open a really expensive bottle of champagne to do it. 
"I take a chainsaw to the sofa where I held your body close for so long. I'm gonna break the f**king china because it's just one more reminder you're gone."                                                                      
Well, you'll be able to rest easy after your breakup knowing Jonas is not benefiting from the shared coaster collection you let him keep. Because he destroyed it all.
The pains of being simply unforgettable. 
Calling all HuffPost superfans!
Sign up for membership to become a founding member and help shape HuffPost's next chapter
BEFORE YOU GO