Nick Jonas arrived at the American Music Awards, where he is nominated and scheduled to perform, in Los Angeles Sunday night in a sharp gray Topman suit. He didn't pair it with a typical button down shirt, but an extremely on-trend, fleece turtleneck from the same brand instead.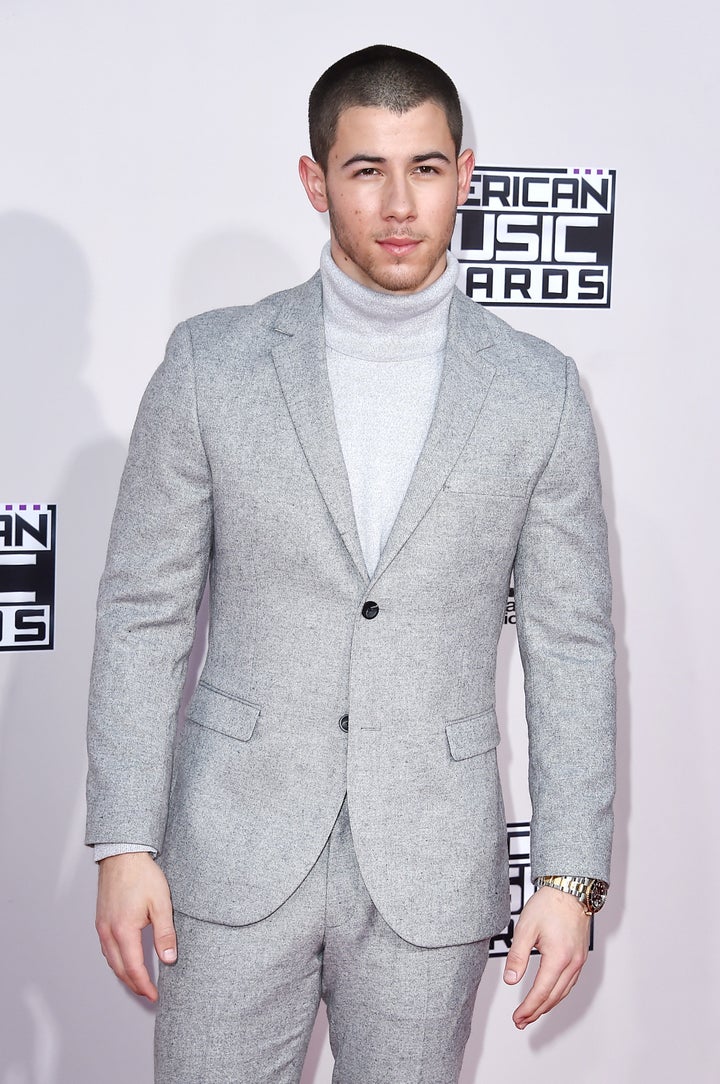 Seeing as it was a reported 83 degrees in LA Sunday, the look is an interesting choice to say the least. But an unconventional look is not so surprising coming from Jonas. Who remembers his Pee Wee Herman inspired look from the 2015 Grammys?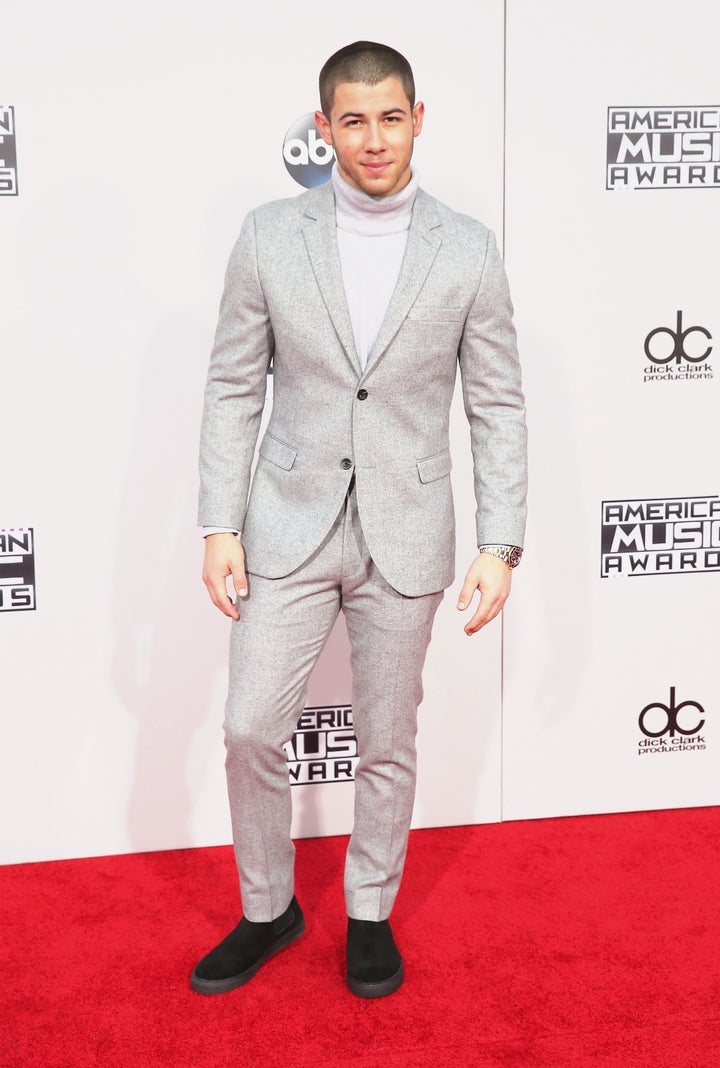 Here's hoping for his sake that he changes into something a bit cooler for his performance during the show.