Nick Lachey wants everyone to know that he's the reason Kim Kardashian is ... well, famous.
Following his high-profile divorce from Jessica Simpson -- "Newlyweds" anyone!? -- Lachey dated Kardashian for about a week. When asked in Details if the paparazzi shots of one of their first dates in May 2006 mark the start of Kardashian's launch into fame, Lachey says, "That's one way to interpret it."
"Let's just say this: We went to a movie. No one followed us there. Somehow, mysteriously, when we left, there were 30 photographers waiting outside," he continued, laughing.
"Yeah," Lachey says. "Well, that was already in the can."
Still although it sounds like Lachey is throwing Kardashian under the bus, the 32-year-old mom-to-be has confessed that her relationship with the boy-bander got her a lot of attention.
"The next night I was out with Paris Hilton," she continued. "We were in her car and the paparazzi started taking pictures. Usually they would shout, 'Paris! Paris! Paris!' [But] they started yelling 'Kim! Kim! Kim!' I wanted to hide, and Paris and I just looked at each other and laughed. She said, 'Whatever you do, just smile.' I thought, this is so weird, I don't know what's going on. It was surreal."
Related
Before You Go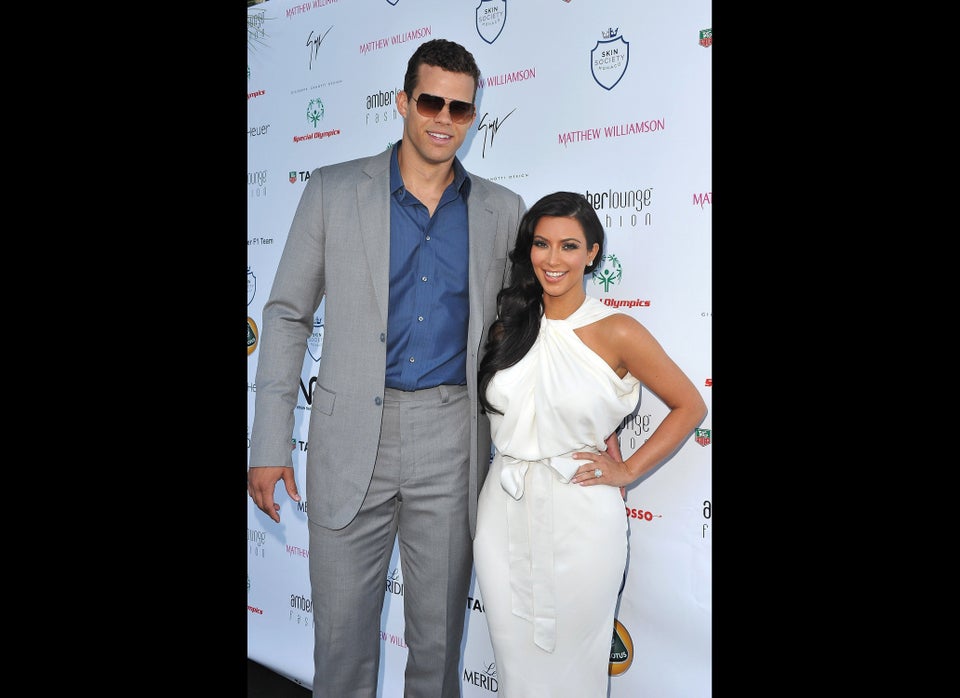 Kim Kardashian's exes
Popular in the Community