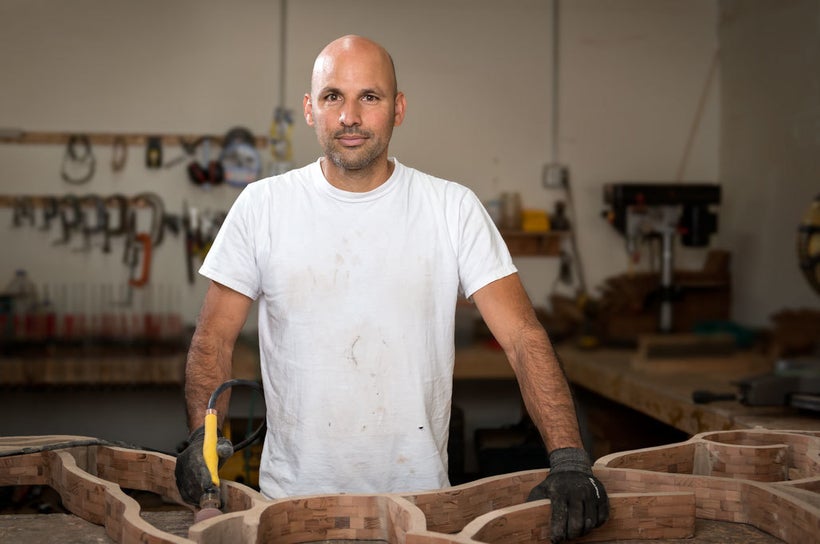 Craftsman Nick Lopez tows the line between form and function; preserving the utility of a piece of furniture while not stifling artistic technique and expression. He admits that while his father taught him the practical skills needed to be a furniture builder, it was his mother who endowed him with an 'artistic side.' Lopez's early works included coffee tables and wine racks.  A love of travel and a disdain for clutter left him with a minimalist style - any piece he makes must feel 'at home' in his house.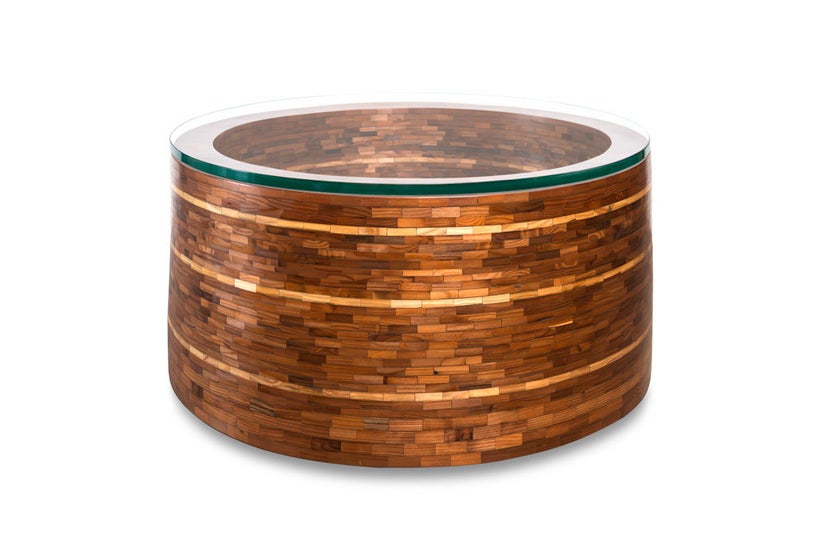 Based out of Sacramento, Lopez uses only reclaimed wood. It is illegal to cut any of the old-growth Redwoods in Northern California (and parts of Oregon), so any woodwork must be done with fallen or repurposed lumber. In Lopez's case, this is generally done from fences or barn-wood siding. He explained that that's why the wood he works with is so special; it's been around 'forever.' He notes that the darker the tone of the wood, the richer its history.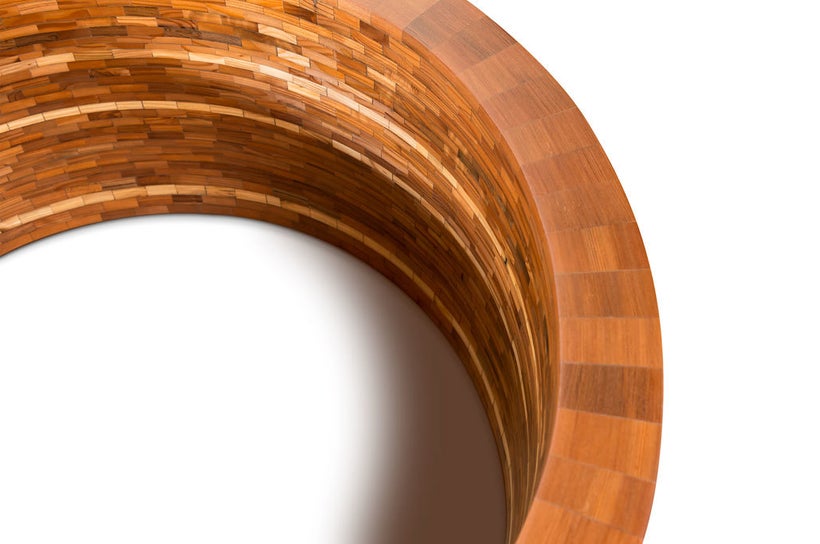 You might imagine reclaimed wood as being very "rustic" - with large holes and knots giving us a visual record of the piece. But Lopez smooths the wood down, making it more 'sustainable,' in a way.  The unpredictability of a knot (oozing with sap, for example) is not a concern in Lopez's work. Many of his pieces are mosaic-like, constructed out of several thousands of pieces. One of his bed creations, for example, is made out of over 13,000 pieces of wood, sanded and crafted over the course of a year - totaling about 500 hours of work.  Each finished piece has its own individual characteristics and backstory, yet share an effortless, flowing silhouette.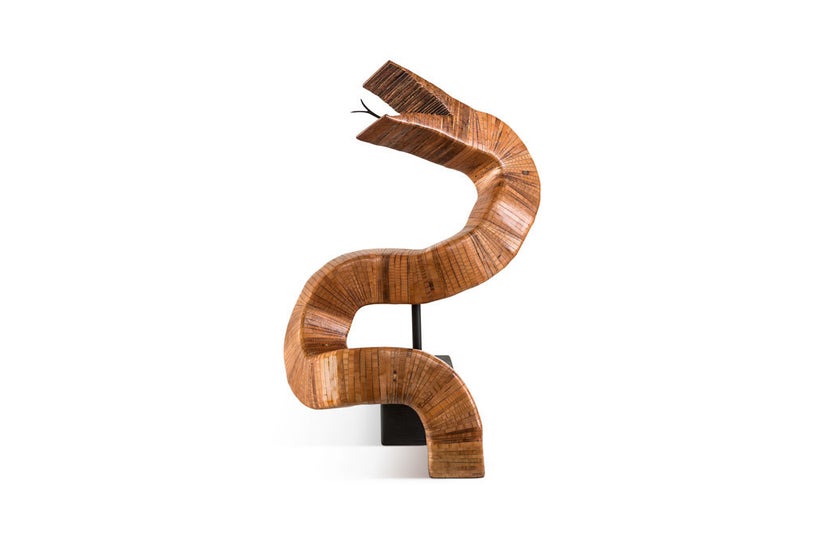 Lopez's debut was at the WestEdge Design Fair in Santa Monica, California last year. He will be returning this year, from October 19-22. He will be showing current works, including a series of sculptures, 8 feet tall by 4 feet wide, showing people in a variety of poses. Based on last year's response, Lopez is excited to bring more 'not functional' art to the public. He acknowledges that he approaches the work with the mind of a craftsman, but avoids the restrictions a craftsman often encounters. A chair, for example, has to be user friendly: "comfortable, resistant to wear-and-tear, etc.  It has to work both visually as well as functionally." Sculptures, on the other hand, can be anything Lopez wants them to be.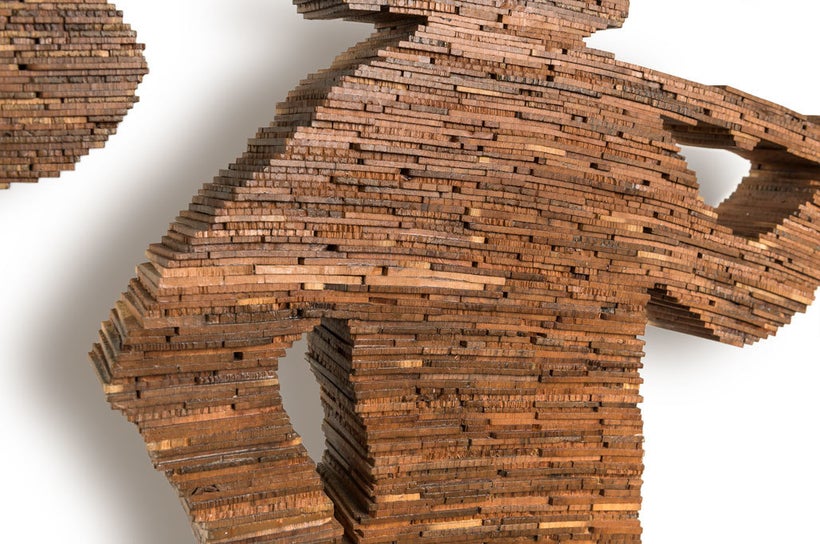 I asked him if he had a hard time not obsessing over every piece of reclaimed wood he sees, whether out on a walk or camping, imagining what he'd be able to make. He admitted that as he was talking to me, he was looking at an old barn in the distance and thinking about how he'd be able to repurpose the siding into something beautiful. A true craftsman (and artist).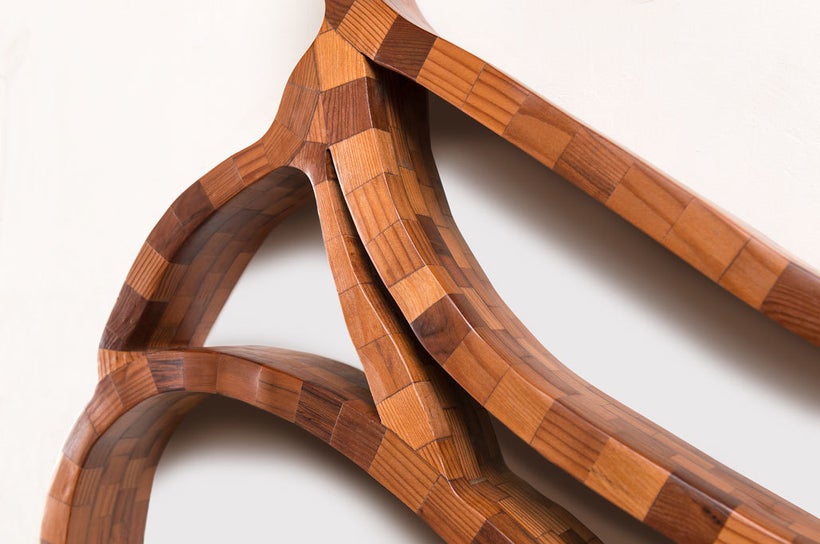 To see more of Nick Lopez's functional fine art furniture and sculptures, please go to his website at: www.NickLopezStudio.com.
Calling all HuffPost superfans!
Sign up for membership to become a founding member and help shape HuffPost's next chapter
This post was published on the now-closed HuffPost Contributor platform. Contributors control their own work and posted freely to our site. If you need to flag this entry as abusive,
send us an email
.