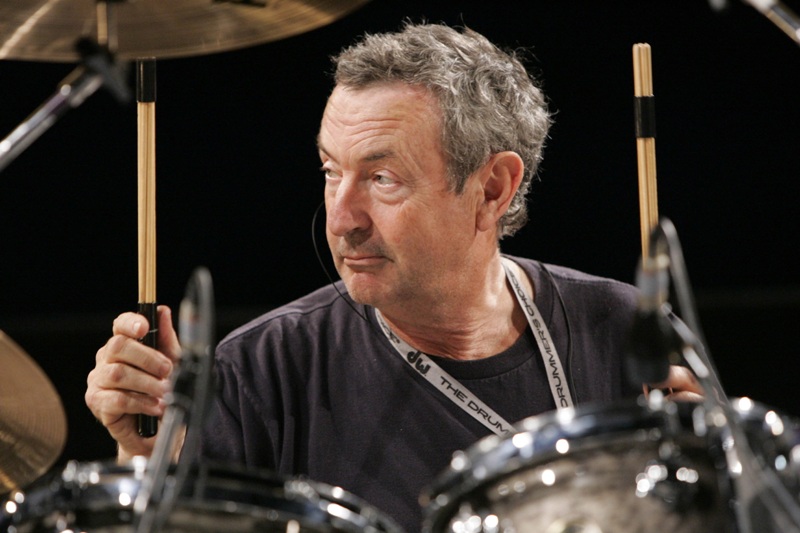 Nick Mason - Photo Courtesy of Nick Mason
Pink Floyd fans are about to shine on like crazy diamonds. The iconic English psyh rock group is about to empty the vaults on rare and live tracks as part of a massive campaign their music company EMI are about to launch. Starting tomorrow, Sept. 27, the company -- in a joint move with the band -- will release collectors' box sets, remastered recordings, and unreleased music from the band courtesy of an "anthology" that recalls EMI's epic 1995 release of Beatles material.
Nick Mason, the band's drummer since the very beginning, said he and remaining members of the band (Roger Waters and David Gilmour) had been hesitant throughout the years at the very thought of a definitive box set but EMI, quite "instantly," made them change their minds.
"It sort of happened quickly and seemed worthwhile. It's rather retro in that the graphics and packaging were very much an integral part of the experience," Mason explained.
"It also felt, in a lot of ways, like the last chance for us to put out physical records. At the same time, some of the technology has enabled us to clean up old material in a way we couldn't have done before."
I spoke to Mason on Sept. 23 and asked him all about the multi-format release which fall under the joint "Why Pink Floyd?" campaign includes CDs, DVDs, vinyl, Blu-ray discs, iPhone Apps and a new 'Best Of' collection. The campaign will be released in stages through the end of the year and early 2012. On Tuesday, Sept. 27, expanded deluxe and special edition versions of the legendary The Dark Side Of The Moon will be released as will a six-disc 'Immersion' box set and more.
The next wave, or "Phase 2" as the press notes denote, will arrive Nov. 7 with multi-releases of "Wish You Were Here" including the band's 1974 tour date from Wembley Stadium. For more information, visit their website (www.pinkfloyd.com). Mason below...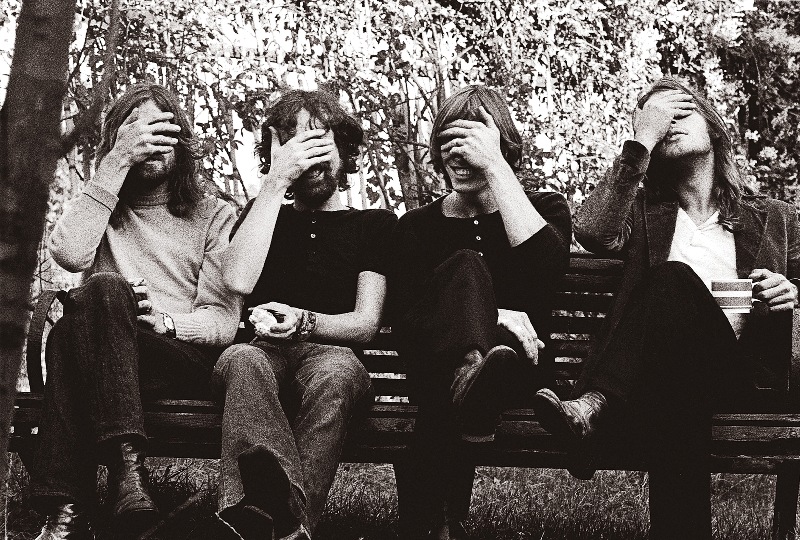 Photo Courtesy of Hipgnosis / © Pink Floyd Music Ltd.
JC: Did you have to dig down deep through your vaults to find material or has EMI been sitting on this amazing stuff?
NM: In general, it was EMI but not in a benevolent way. Sometimes people think vaults consist of albums or completed master takes. But, every artist has literally hundreds of rolls of tape and you tend to keep multi-tracks and various versions. We musicians also have a tendency not to mark anything. It must've been a helll of a job to go through all of this.
JC: Of all the material found what works jump out the most?
NM: One would be the Wembley concert from 1974. It was digitally cleaned up sufficiently for us to justify release, but the jewel in crown is the release of "Wish You Were Here" with Stephane Grappelli
playing violin on it. I thought it was lost forever. I thought I recorded over it. To find that was a real joy. It's just a fantastic add-on to the piece. Should we play it again, I'd ask someone to play the violin. It carries more poignancy.
JC: Can we expect Pink Floyd to tour ever again?
NM: I don't think so. Personally, I'm always up for playing live but it's different for all of us. Roger has been on the road for a year with The Wall show and I think David really discovered where he's happiest: smaller venues with less full-on show. All of us still enjoy playing but the concept of reviving the dinosaur and taking it on road...I'm up for it, David I think isn't, and Roger's got The Wall.
JC: Pink Floyd's music continues to sell and have mass appeal. If you guys ever did decide to tour it'd never feel like a novelty tour or anything...
NM: The music has lasted. It is interesting that The Wall show Roger is doing is a 30-year piece of music but brought up to date with film.
JC: You still make music -- tell me what you've been working on independently lately.
NM: I still make music, but my time and energy goes into music politics. So many really good musicians and writers are around and the industry is so complex now. Since the downfall of rock companies, there's no easy mechanism for people to develop. Artists generally need to be represented. The artist and the industry doesn't always run in constant synergy. I believe artists need to meet together and get a voice at the table.
JC: I'm just curious - since you mentioned the fall of the music industry, what's your take on Spotify? Many call it the possible future business model.
NM: I think it's exactly the kind of thing we need to monitor carefully. Spotify is interesting. It could be one of the ways music is distributed in the future, but the in order to really work, it needs to be enormous -- multi-national, in China... that even Chinese would pay.
The problem at the moment is the money given to artists from Spotify is pretty small. Spotify is not a record shop. Having said that, it's a hell of a lot better than illegal downloading. We haven't sort of established how things work. As of yet no band seems to have made it entirely on their own without the support of a rock company. Some people can market and distribute themselves from the web - certainly established band do slightly better - but no one's done it from the ground up.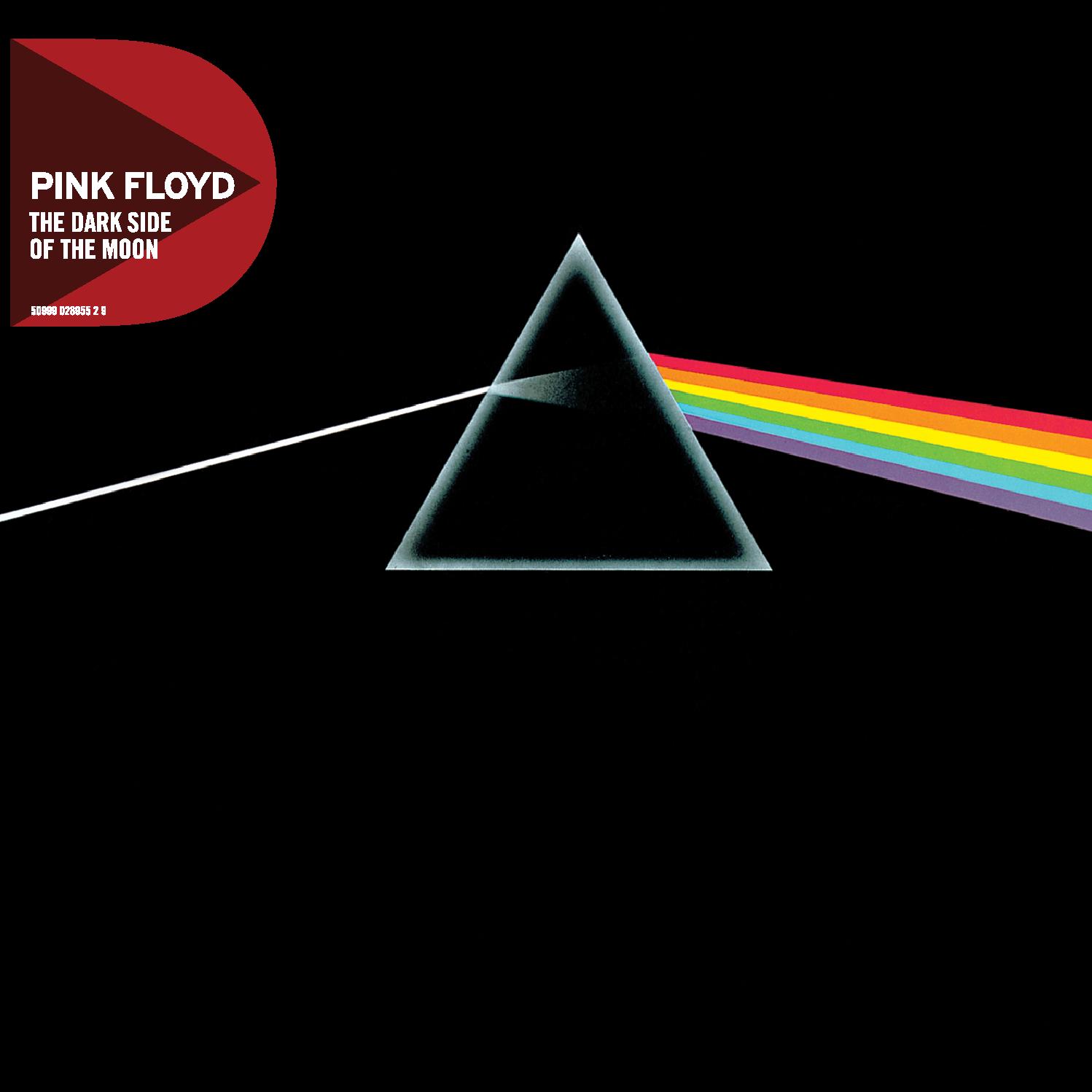 Calling all HuffPost superfans!
Sign up for membership to become a founding member and help shape HuffPost's next chapter