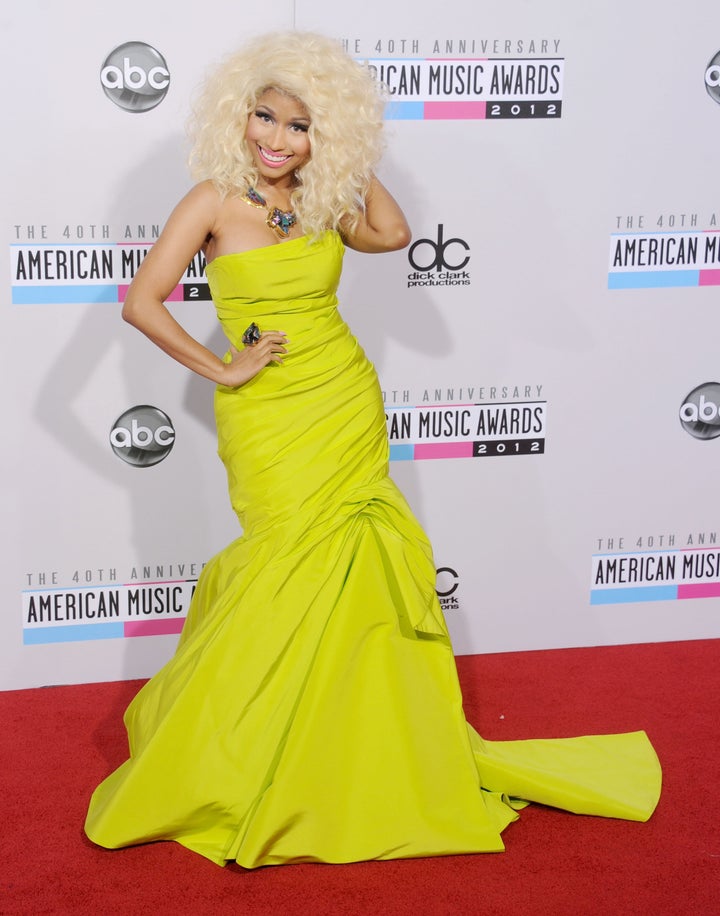 We've come to expect seeing Nicki Minaj dress in wild wears. It's her thing. The Toys 'R US inspired outfit from the 2011 MTV Video Music Awards and the Catholic church-like cloak from this year's Grammy Awards are just a few of the crazy red carpet looks that Nicki has delivered.
So it goes without saying that we were bracing ourselves for another costume when she stepped out for last night's 2012 American Music Awards. However, the "Beez In The Trap" rapper surprised us in a semi-conservative Monique Lhuillier gown complete with dazzling jewels by Charles Albert. Aside from the neon yellow hue of the dress, it was a tame choice for the superstar.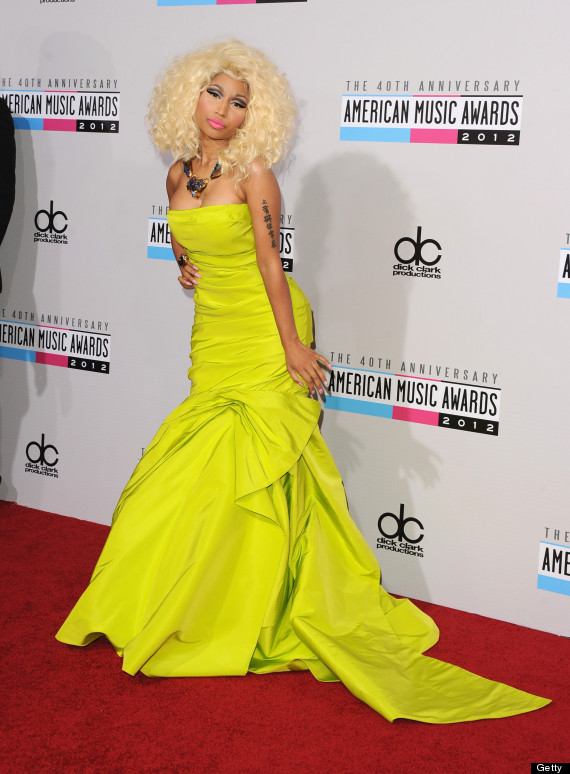 Nicki's other outfits throughout the evening were more on par with the over-the-top style we're used to.
She wore what can only be called a sexy Yeti getup (white furry coat and boots with hot pants) while performing her new single "Freedom." In contrast, she wore an all black ensemble made up of a cleavage-baring cropped top and high-waisted spandex leggings to hit the stage with Justin Bieber for their song "Beauty And A Beat." Nicki stuck with black to round out the night in a sexy gown that was dangerously close to wardrobe malfunction. But she managed to get through the night without a nip-slip. Phew!
Here's a look at her more daring looks: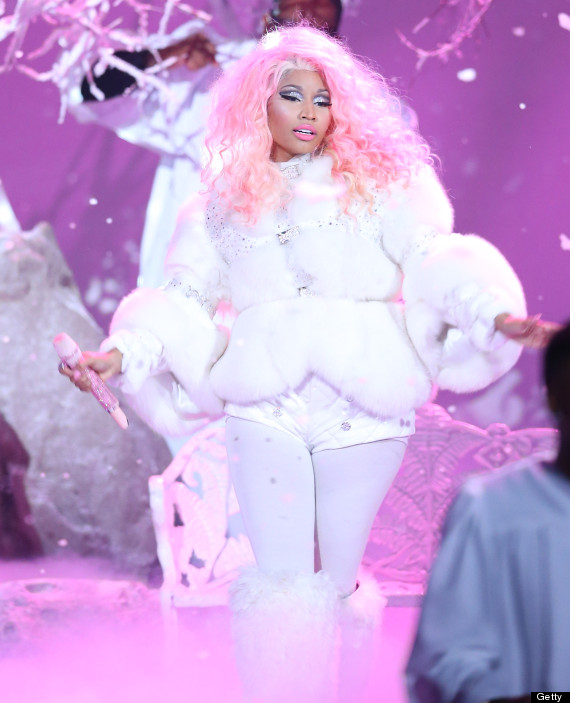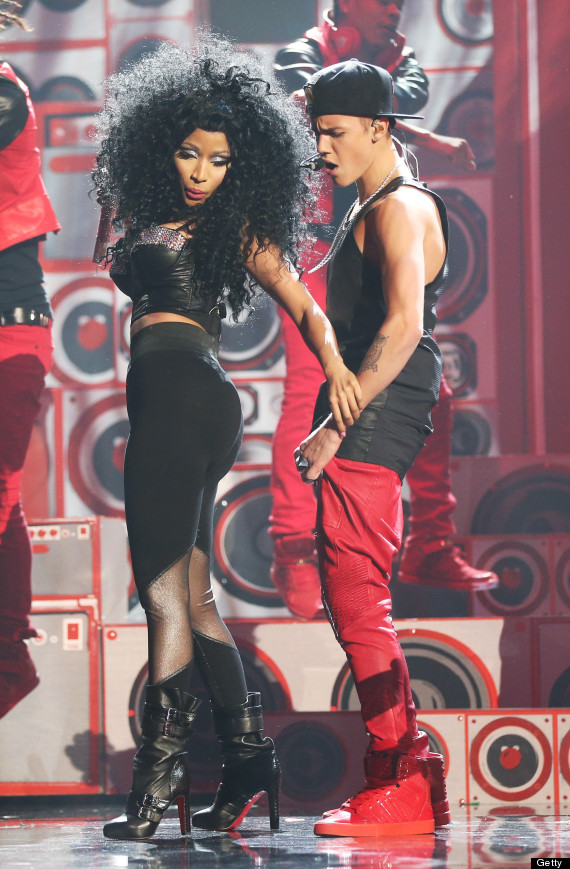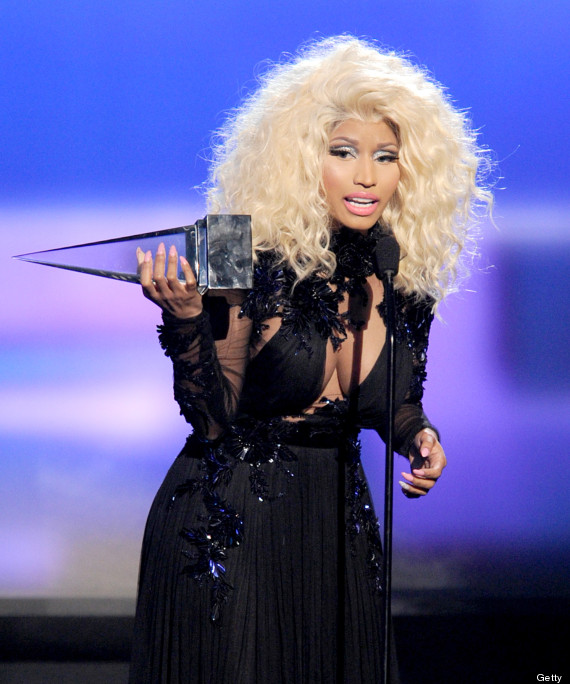 Check out all the rest of the stylish stars at this year's American Music Awards in the slideshow below.
PHOTO GALLERY
The 2012 American Music Awards Red Carpet