 Contrary to his "Parks and Recreation" character Ron Swanson's trademark no-nonsense stance toward digging in deep and talking about his feelings, it is clearly difficult for actor Nick Offerman to reel in his nostalgia for Chicago, the city where his acting career first took wind.
The Minooka, Ill.-born actor, who now calls Los Angeles home, has earned a cultish following over his four seasons on the NBC series centered on Leslie Knope and her crew of Pawnee, Ind., bureaucrats. And with the show only gaining in popularity, that following shows no sign of dissipating any time soon.
In advance of a pair of performances of his one-man "American Ham" show Saturday in Chicago as part of the Just For Laughs festival, HuffPost Chicago spoke with Offerman about his early acting days, Cubs fandom and, of course, the iconic libertarian character who is at least partially responsible for sparking a nationwide facial hair revolution.
The Huffington Post: I have to start off by asking: Is this interview with Nick Offerman or Ron Swanson? If this is Ron, I can't imagine he'd have much interest in speaking with me.
Nick Offerman: No, Ron would be out in the woods and unavailable for this. He'd be unable to be reached for comment.
On a more serious note, how strange is it to play a character so iconic that resonates to such a degree that the question of where Ron starts and Nick begins would even come up?
That's definitely one of the strange aspects of having a character hit a level of popularity like this, but I quickly reassure anyone who asks that they're talking to a fully rounded human being and not a hilarious, fictional television character.
Like Ron, I understand that you are an avid woodworker. You recently penned a column for HuffPost Culture's "Obsessed" series about the craft. How did you originally get into it?
My family is made up of farmers and, generally, like great Americans, we all grew up with a great set of skills and used tools. I also grew up building theatrical scenery. I spent many years building scenery as a large part of my income and that allowed me to really develop my shop skills. When I got to Los Angeles, I started building cabins in peoples' yards, building post-and-beam structures and cutting the joinery for those. The woodworking spell really got a hold of me and has not let go.
I'm curious if, like Ron, you've ever taken away anyone's coffee privileges in real life?
Sometimes in the wood shop, the elves need admonishing, but I don't think I'd ever do anything so harsh as to take away their coffee privileges. I usually just make them sweep.
You grew up in Chicago's southwest suburbs. What was it like getting into theater with that kind of a "great American" background, as you've described? When did you first get the sense that this line of work was in your blood?
It's funny, growing up there was never anybody around me with any kind of artistic bent. And looking back, I can see clearly that I always wanted to perform for people and entertain people, but at the time I was just a class clown. Nobody seemed to think it was a great idea for me to get into the performing arts.
When I was in high school, I would perform every year in those plays and there was something I really loved about it. But I was completely unaware that you could sort of get into an acting career. From where I was, it wasn't on my radar. Fortunately, when I was at the University of Illinois with my girlfriend, she was auditioning for their dance department. I met some theater students in the hallway randomly one day and I asked them "What do you mean you're theater students?" They said that they study theater and when they graduate they hoped to go to Chicago and get paid to work in plays. I said, "You can do that for a job?" And I went home and told my mom and dad I'd like to go theater school, please.
And what was your parents' reaction to that proclamation?
They looked at me and said, "All right, well, just always make sure there's something else you can do to make money." I was a good student and a very hard worker and was really active in a lot of different aspects of my life so, to their credit, they were willing to trust me to a certain extent. They were always really supportive of anything I wanted to take a crack at, but were also very prudent and frugal. They said, "Look, if this is what you love to do, we will support it, but make sure you take your toolbox with you."
And you have kept that toolbox nearby, even in LA!
Yes. And ironically, income from acting has afforded me a much nicer toolbox.
So, you found your way to Chicago, which is not really an easy place to live for an aspiring actor. Do you have any particular favorite character-building, Ramen-eating, starving artist-type stories from those days?
I mean, you pretty much just described the entire experience. Traditionally actors can't afford much in the way of grub and if somebody puts out a spread of free cold cuts, you can be sure we'll show up. But it was the most wonderful creative time in my life because, thanks to the key ingredients of youth, we were able to live on a few peanuts, a cup of coffee and three pints of beer a day and focus all of our energy towards putting on our productions.
And it was in Chicago where you first crossed paths with Amy Poehler, your "Parks and Rec" co-star. Do you recall how you met and what your first impression of her was? What do you think her impression of you was?
We each had a mutual friend living together in a house and met at a party there. I was engaged in a production of "A Clockwork Orange" at Steppenwolf at the time and, in a nutshell, I looked like a droog. I looked really scary with a big beard and my hair was dyed orange. Amy hasn't changed a great deal since then, so she was a very charismatic firecracker and I was immeditately taken with what a great point guard she could make. And I think she thought that I was really scary.
You co-founded Defiant Theatre in Chicago and also worked as a bartender for a time. Did you have any signature cocktails you liked to concoct?
I worked at a bar called O'Rourke's, which used to be across the street from Steppenwolf at Halsted. I'm so sad it's gone now because it was such a venerable Irish whiskey bar. The extent of my skills behind the bar extended to pouring a fine pint and then two fingers of whiskey to go with it. If you asked for an ice cube, I'd have looked at you funny.
You and your wife Megan [Mullally] both have strong Chicago ties. I don't suppose you ever crossed paths in Chicago? How often do you make it back to the city and, when you do, where are your favorite spots around town to check out?
We get back once or twice a year. We have a lot of friends at Steppenwolf Theater, so we like to go see what's going on there. They have numerous performance spaces now, so there's always something really great to see. And we love to eat at the Berghoff. For me, a dream date is having a brat at the Berghoff and then walking over to the Art Institute, where both of us spent many formative afternoons seeing the incredible art collection there. Megan is 11 years older than me and did her time several years before I arrived.
It's interesting how you describe an actor's experience in Chicago as "doing time." What is it about the city's theater community that made you describe it that way?
The very thing that makes Chicago such an incredible place to cut your teeth is what eventually makes you move on to a bigger pond -- and that is that there is such an artistic freedom in Chicago. I think it's because Chicago is unfettered by any ulterior motives you'd find, say, in New York with broadway theater or New York film or LA with television and film. You don't have any of those brass rings hanging in front of you in Chicago and it allows the work to be much more pure and honest.
That's also what makes Chicago actors so valuable. They have a reputation on the coasts of a strong work ethic and a purity of vision that supports that work. I think there is a lot less ego in Chicago theater. It was a bad surprise for me when I move to LA to learn that the theater community here is incredibly meager compared to Chicago. it doesn't really make sense to me that the greatest collection of writers and actors in the country wouldn't have an incredibly fruitful theater community, but people don't move to LA to do theater. They come to work in television and film, so it's difficult to find theater of the quality that Chicago brings much more consistently.
I read in an interview that you and Megan would be very open to returning to Chicago for some theater work if the right project arose. What sort of project do you think that'd be? And can we keep putting that out into the universe, please?
Well sure, I have a great imagination. I can see the two of us doing a production of "The Music Man" on the main stage of the Goodman, but I don't think too many people would share that artistic vision with me.
One of our good friends in LA is Jeff Perry, one of the founders of Steppenwolf. We work with him at the theater in LA with our company, The Evidence Room, and we just found a play I think we'll do in the spring that's a two-hander, just Megan and I. The problem is our busy schedules, but if our calendars allowed, I think we'd both love to move that show to Chicago for a run. We're both crazy about Chicago and if we got to come back and do a play, I think that'd thrill us.
While we're on the subject of Chicago, I love the EA Cubs-Sox videos you're doing with Craig Robinson. How did you get involved with those? Any hints at what's ahead for the series?
I suppose they were looking for somebody who was a jackass on a level similar to Craig Robinson who was also a Cubs fan and they pulled my name out of the hopper. I was very thrilled to get to represent the Cubs. I'm a lifelong fan and, as far as what's to come, I can tell you that you'll find out which one of us is the better singer in an upcoming spot.
You're bringing your one-man show "American Ham" to the Vic Theatre as part of the Just For Laughs Chicago festival. What should audiences prepare themselves for when they come see your show? I imagine you'll have a lot of old pals in the audience, no?
I'm really excited. I'll have a lot of family and old friends at the show. "American Ham" is subtitled my "10 tips for a prosperous life" and it's a collection of philosophical life advice presented in a series of anecdotes, cautionary tales and songs -- with minor nudity. We'll have a great evening of laughter with a lot of broccoli mixed into the meal.
I have one final question for you as a fellow mustachioed man -- which I'm sure you could already sense through the phone.
Yes, I could hear a certain confidence reverberating through the phone.
What do you make of the trend of more and more men embracing facial hair -- specifically the mustache which you have worn so well?
It seems to me like a lot of it is ironic and I don't approve of that. I would prefer that everyone grow as much facial hair as possible in as sincere a manner as possible and I hope that, as we continue to evolve as a species, we all allow our fellow members of the human race of either sex to grow as much of it as they deem necessary.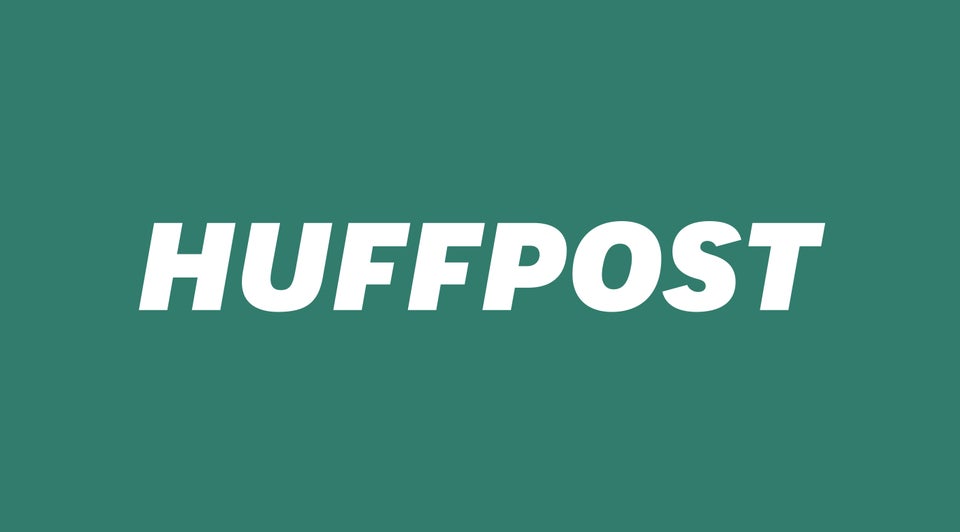 Just For Laughs Chicago Picks
Popular in the Community