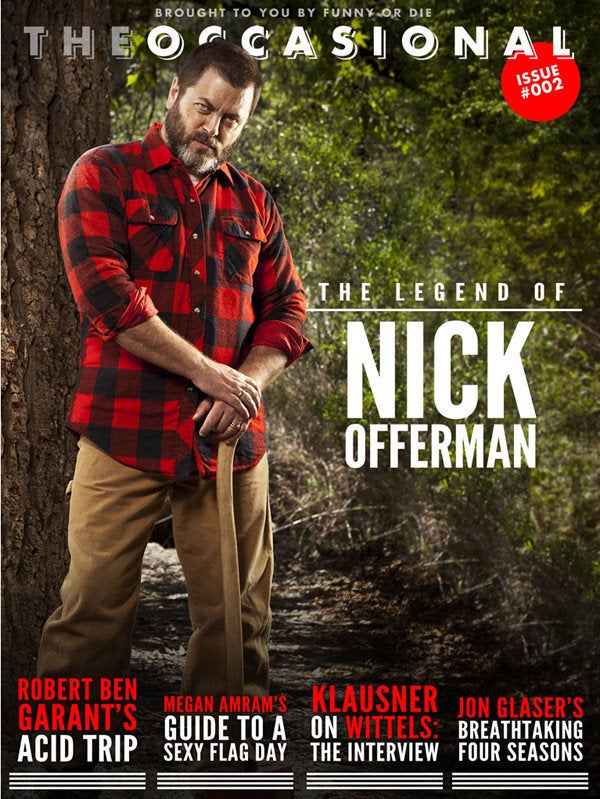 Funny Or Die is releasing the second issue of their iPad-only humor magazine "The Occasional" on Monday, and fans of "Parks and Recreation" should be quite pleased.
Gracing the cover is Nick Offerman, the man whose status as an icon has been forever cemented by his portrayal of man's man Ron Swanson. Wielding an axe and decked in full lumberjack gear, Offerman's steely gaze will pierce through even the toughest of doubters.
Besides Offerman, other members of the "Parks and Rec" family are represented as well. Harris Wittels, a writer for the show, is interviewed by Julie Klausner of "How Was Your Week?" podcast fame. The issue also includes a "Guide to a Sexy Flag Day," penned by Megan Amram, a Twitter jokesmith who was recently hired as a writer for the next season of "Parks and Rec."
After much online chatter, it was confirmed that "Parks and Rec" will return for a fifth season in the fall for a full season of 22 episodes.
"The Occasional" will hit the iTunes store on Monday, May 14. This issue, as well as the first issue, is well worth the $2 price ($4 for an individual issue for non-subscribers). And we'd say that even if the editor-in-chief wasn't a former HuffPost Comedy editor.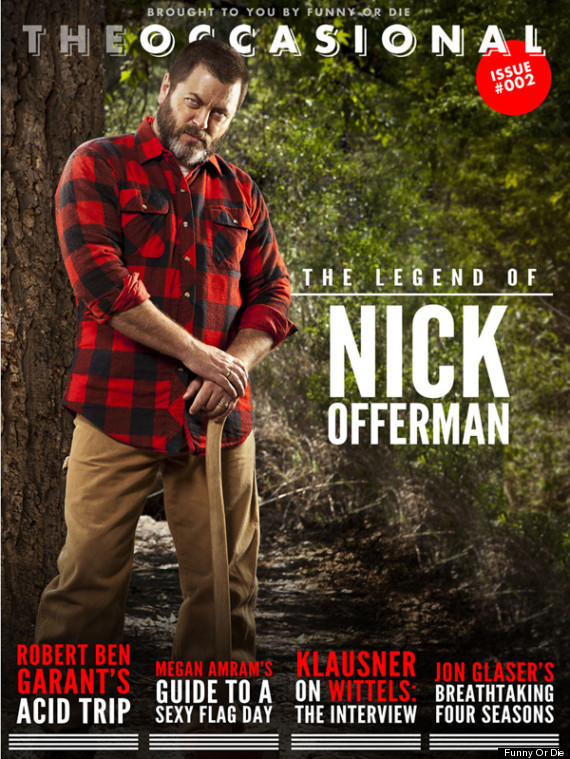 Popular in the Community