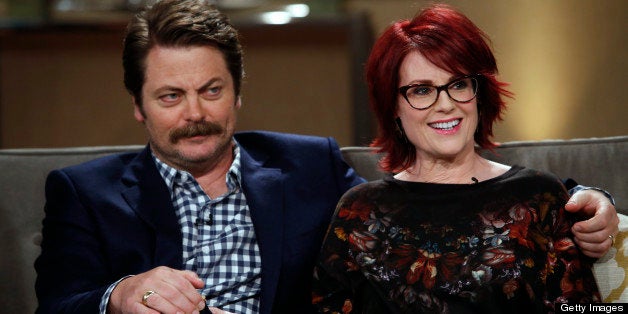 Nick Offerman and Megan Mullally are out to prove that the couple that works together, stays together.
Offerman, 42, and Mullally, 54, met in 2000 while rehearsing a play and are currently costarring in the film "The Kings of Summer" and the play "Annapurna," they told Buzzfeed Tuesday. Offerman said he's always considered himself Mullally's "student."

"She's often been a hero to me, and so getting to work with her as a peer in any way is like -- I feel like Luke Skywalker getting to go into lightsaber battle standing next to Obi-Wan Kenobi. I'm like, 'Alright, me and you. Let's take 'em on,'" Offerman said. "I have the best seat in the house in our play, to watch Megan, and she's amazing."
In fact, when the two work together, Offerman said they're "like the Wonder Twins."
"We do things well on our own, but when we combine our powers, we can save the planet," he said.
Offerman and Mullally married in a surprise ceremony the day before the Emmy Awards in 2003. They've also costarred on "Will & Grace," "Parks and Recreation" and "Children's Hospital."
In 2010, Offerman told New York magazine that they made a deal to discuss any job that would keep them apart for more than a couple of weeks.
Click through the slideshow below to see which other celebrity couples met on set.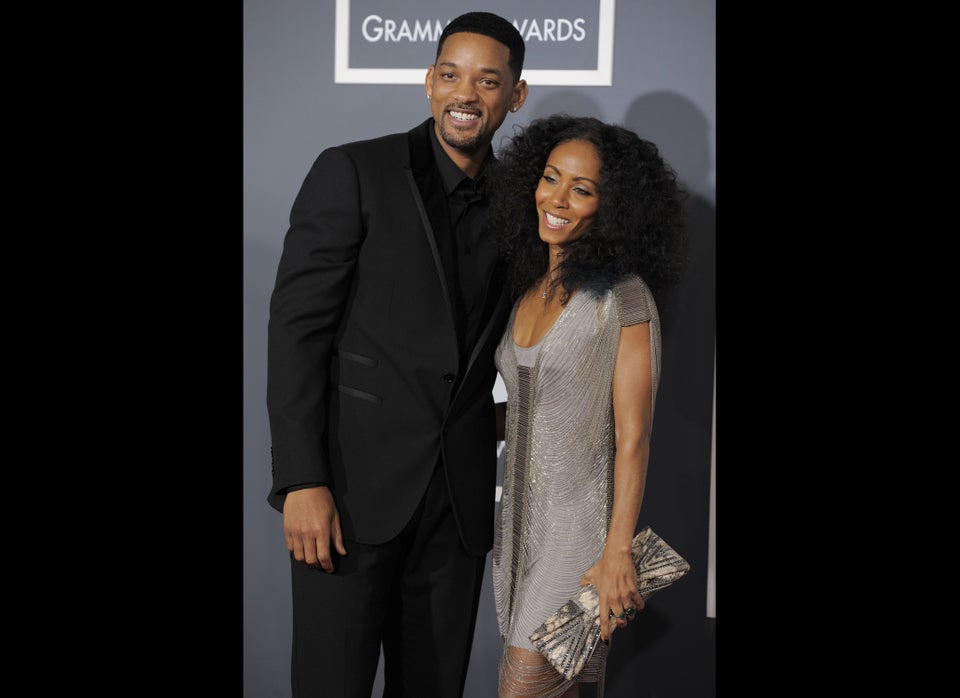 Couples Who Met On Set
Popular in the Community