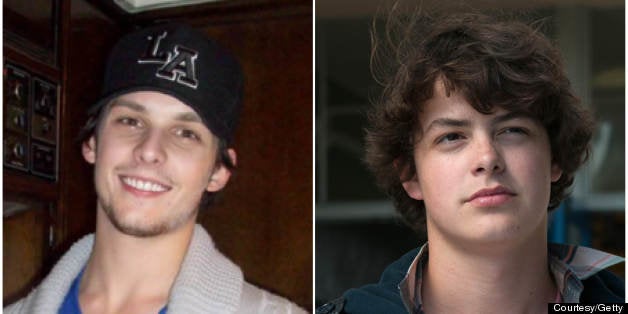 In 2009, a group of high school students made national headlines after they were arrested for breaking into the homes of celebrities like Lindsay Lohan, Orlando Bloom and Paris Hilton and stealing millions of dollars worth of cash and possessions.
The group -- dubbed, among other things, The Burglar Bunch, The Hollywood Hills Gang and The Bling Ring -- found themselves the focus of magazine articles, television specials and, now, a feature film: Sofia Coppola's "The Bling Ring" was released in June and continues to screen in art houses around the country. The critically acclaimed film, which is based on a Vanity Fair article by Nancy Jo Sales, stars Katie Chang as Rebecca Ahn, the ring-leader of the group, based on Rachel Lee; Emma Watson as Nicky Moore, based on reality TV-darling Alexis Neiers; Taissa Farmiga as Sam Moore, Neiers' cohort Tess Taylor; Claire Julien as the rebellious Chloe, based on Courtney Ames; and Israel Broussard as Marc Hall, based on Nick Prugo, the male of the group whose viewpoint much of the film is told from.
Prugo, who spent one year in jail for the crimes he committed as part of the The Bling Ring, was released from prison in April. HuffPost Entertainment caught up with the 22-year-old by phone, who spoke in an animated tone about his time in jail, his relationship with the other Bling Ring members, and who he would've cast as himself in Coppola's film.
How is life on the outside?
It's really surreal right now. It's going well. I have a great team around me and my family's really supportive so I'm doing really well.
Did you see the movie?
Yes, I did. I saw it twice, believe it or not.
Twice? Why a second time?
My sister wanted to go and I said I'd see it with her. It was nice. I really like Sofia Coppola as a director. I love "The Virgin Suicides." I mean everything she touches turns to gold.
What did you think of your portrayal?
I thought it was pretty accurate because the movie was based off the article which was pretty much my interview and they got a lot from that. I met with Sofia a few times and we talked over lunch. She was really sweet and wanted to tell it from our point of view, which I thought was interesting. They got a lot of it right. Of course there were some liberties taken with things, but, you know, nothing that I really minded. [Alexis] was hired as a consultant on the film so I guess that's why the movie talks so much about her show and all of that.
You mentioned discrepancies, what was the biggest thing that you thought strayed from the real story?
It's not really a big deal except to me I guess, but the scene where my character is wearing Paris Hilton's shoes and running around the house -- that never happened. That story actually came from one of my co-defendants, Courtney Ames. She called The New York Post and she thought she was getting back at me by telling them I wore Paris Hilton's shoes but I don't mind. I think it's funny, and of course it adds to the movie, but that never really happened! I wish I would've now.
You never tried on any of the shoes?
No! I mean, I'm like a size nine. Paris' shoes would've been too big for me.
The famed "Drop It Low" scene was accurate though?
Of course. There's a real video on the internet which is way more embarrassing. I was young and just being stupid. I never planned for that to be out there obviously.
Your relationship with Bling Ring leader Rachel Lee (depicted as Rebecca Ahn in the film) is shown in the movie as growing really quickly, which was confusing as you were the new kid in school and she seemed to be very popular. How did your friendship grow in real life?
In real life the school we went to had about 50 students and it was a very small campus. I had a couple classes with her, and I'd met a friend who had just started as well. We met and liked each other and she started giving me rides to school and she was best friends with Rachel so I was introduced to Rachel. I think the first time we met we were on our way to Gelson's [the Southern California grocery store] to get sushi for lunch. It just clicked, you know? Apart from the stealing, of course, and illegal things, I had a really great friendship with her and part of me misses it. We did get to speak before we both did our time and say, "I don't have a problem with you, you don't have a problem with me, and I just hope things work out for you in the future." The closest contact I have with her is we report to the same parole office, so that's about as close as I'm getting to her.
If you could've picked, who would you have cast as yourself?
I think the casting was really good with a lot of the unknown actors, except for Emma Watson. I think Israel Broussard did a good job. I wouldn't choose anyone else.
You never had a moment when you knew it was happening that you thought about what star would play you?
Yeah I think I said, "Oh, Zac Efron should play me."
What about the rest of the cast? Did you feel the rest of them were accurate portrayals?
Oh my god, Emma Watson did a fantastic job with Alexis' accent and with just every scene. She was phenomenal. The character that Claire Julien plays, based on Courtney I believe -- Claire did an amazing job and she's way hotter than [Courtney is] in real life. She had a fun character in there.
When you found out that the movie was happening, how did you feel about this stuff from your past coming up again?
The first movie I heard about was the Lifetime version, and after I saw that, I was like, "Oh God, I hope it's not another Lifetime movie." I was pleasantly surprised when I heard Sofia was attached to the project. It's exciting but I was fighting my case at the time, so it was kind of weird and you don't want it to affect anything with your case. It was cool, but I just wish it was for something a little better for society.
Do you feel like it did affect your case at all?
They wanted me to be a part of the consulting process [for the film] but I declined because I didn't want it to affect my case. It didn't at the end of the day.
What are you working on for the future?
I'm doing a lot of interviews and things and I'm taking a lot of meetings with different production companies because there's a lot of interest in what I've done, apparently, for a reality show. I'm really excited about it and it's gonna end up being helpful to people hopefully. It's still going to be very interesting and there's gonna be a lot to see in each episode. I think it's a really good show idea. We're in the process of developing that and hopefully soon you'll see something on the air.
Will any of your fellow Bling Ring members make an appearance on the show?
Alexis with her baby? [laughs] No, I don't think so. I think we're gonna look to cast outside of the Bling Ring. There's certain stipulations that I can't be around these people anyway for a couple years. I don't think you'll see the other members.
Do you have any contact with the other Bling Ringers?
No I mean, I'm not allowed to. I don't, and I don't really think about them a lot because I have my friends and I try to focus on just what I'm doing and not try to think too much about the past. I would love to sit down with [Alexis] one day, and I'm sure I will, to speak with her. We all know what happened. I don't need to explain it to her and I think she's trying to take more responsibility, it's just her mother that's really playing this "I was framed" card. Maybe one day. I do talk to Tess. Because she was never charged with anything I can still legally do that. So I mean, I do talk with her sometimes but she's doing her own thing in Wisconsin so I don't really see her.
What was your most prized possession from the robberies?
Probably the watch I had, which I ended up returning. It was a vintage Milgauss Rolex valued at like, $250,000. It was Orlando Bloom's and he did get that back. I held onto it and was wearing it. That was probably my favorite thing cause I like watches. I love shoes but I'd have to go with the watch.
With the release of "The Bling Ring," you've returned to the limelight. How has that adjustment been?
I got out of jail in April and every time I would go to court while I was in jail there would always be cameras so it hasn't really stopped for me. I'm used to it in a weird way and I just try to be as honest as I can and let the real me shine through to show people that I'm not this bad criminal. I am a nice guy.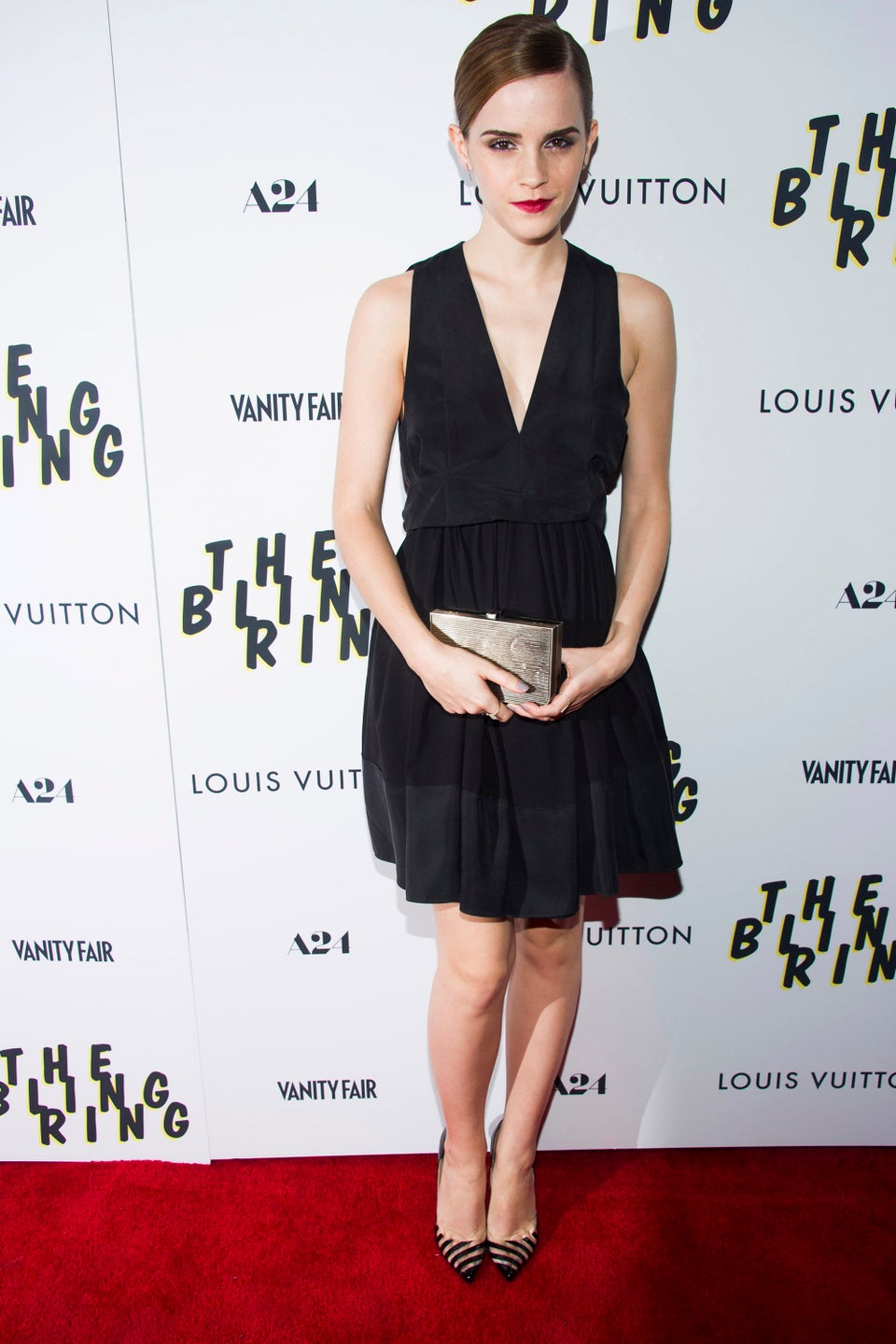 'The Bling Ring'
Popular in the Community