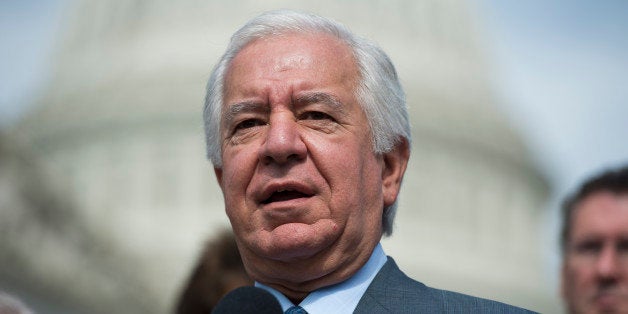 Rep. Nick Rahall (D-W.Va.) said Friday if he had to give the Obama administration a grade on their handling of the Obamacare rollout, he'd give an F-.
Rahall also expressed concern Thursday, saying heads "should have rolled" at the White House over major glitches on the health care website, according to CNN.
Rahall's comments came after President Barack Obama took blame for the issues plaguing the rollout, and asked health insurance companies to allow individuals whose current plans have been canceled due to the Affordable Care Act to renew them for a year.
"That's on me," Obama said Thursday. "We fumbled the rollout on this health care law."
Obama vowed to press ahead with implementing his law, and reiterated that the health insurance market needs reforming to guarantee stable health insurance coverage. "I make no apologies for us taking this on," he said. "Because somebody sooner or later had to do it."

"It took a hundred years for us to even get to the point where we could start talking about and implementing a law to make sure everybody's got health insurance, and my pledge to the American people is, is that we're going to solve the problems that are there, we're going to get it right, and the Affordable Care Act is going to work for the American people," Obama said.

Under the policy Obama announced Thursday, health insurance companies will be permitted to extend current policies, even though they don't comply with Affordable Care Act standards for benefits and financial protections, for their customers into next year. Insurers won't be allowed to enroll new customers into these extended policies, Obama said.

REAL LIFE. REAL NEWS. REAL VOICES.
Help us tell more of the stories that matter from voices that too often remain unheard.
BEFORE YOU GO
PHOTO GALLERY
Lies And Distortions Of The Health Care Debate