In this Huffington Post Gay Voices RaiseAChild.US "Let Love Define Family™" series installment we talk with Nick Teich, whose personal journey led him to found Camp Aranu'tiq of Harbor Camps, which provides summer camp experiences for trans children and youth. -- Corinne Lightweaver, RaiseAChild.US
Corinne Lightweaver: I am very taken with the concept of a camp for children who are trans or gender-nonconforming. How did you come up with the idea to start Camp Aranu'tiq?
Nick Teich: Well, I started the camp for transgender youth in 2009. I myself am trans and I didn't fully realize it until my early 20s, about ten years ago. Now that that the climate has changed and the Internet exists, more trans people are finding their identities and issues affirmed online and they, and their families, are discovering resources earlier. I went to camp as a kid and I really found it a formative experience for me. As I got older, I started to think about kids who know they are transgender or gender-variant and how they could possibly go to camp. I found out from talking to some parents of trans youth that most camps were not equipped to take their children. Many camp administrators didn't feel comfortable because they didn't know where they could place the kids in terms of bunking them or which bathrooms they could use. And so the parents were told, "We can't possibly do this, the child will have to go elsewhere." Around that same time I was volunteering at a weeklong charity camp and when I told them that I was transitioning, they said I couldn't come back for the good of the kids. So that was unfortunate. It was learning about trans youth's lack of access to camp coupled with this incident of discrimination that motivated me to start Camp Aranu'tiq.
Corinne: Was volunteering at that week-long camp something you had been doing for a while?
Nick: Yes, I had been doing it for several years. I was close with the people who ran it and so it really surprised me when I got that answer. So it was that, coupled with thinking about the kids who do know they are trans (as kids) and doing that research and deciding, "They do need a camp for them." So that's how it came about. We had our first summer camp in 2010 with 40 kids at a place we rented in Connecticut. In 2012, we started a week-long camp in Southern California, also renting from an existing camp. Now we've purchased our own camp in New Hampshire and we're still running the camp in California, so we're going to serve over 400 campers with several different programs this year. We have served kids from 40 states and four countries. We have always been a nonprofit camp and most of our funding comes from individual donations. We have never turned a family down for lack of ability to pay tuition and that is all because of our generous donors.
Corinne: Your camp must provide a great experience for the kids. What do you see in the kids when they first arrive at camp versus when they are leaving camp?
Nick: We see a big difference, especially for the new campers. Some of them are a little shell-shocked when they get there. Some of them have never been to camp and it's a lot to take in -- all of the people and everything -- but they're excited for the most part because they've never been with this many trans kids or this many kids who know what they're going through. Some of them know one or two, but never this many. So they're typically excited but a little bit nervous when they arrive at camp. At the end they're crying and hugging each other when they have to say goodbye and exchanging information so they can keep in touch. I get a lot of emails from parents saying their kids returned with a lot more self-confidence -- in themselves and in who they are -- and that because of meeting other kids and the volunteer role models, they feel like they can live a normal life. That is something that goes a long way for the kids, but also for the parents, who are able to see that in their kids because it can be scary as the parent of a trans kid.
Corinne: How do people find out about your camp?
Nick: Mostly from word-of-mouth, the Internet and social media. Also, from health care professionals -- either therapists or doctors who work with trans youth.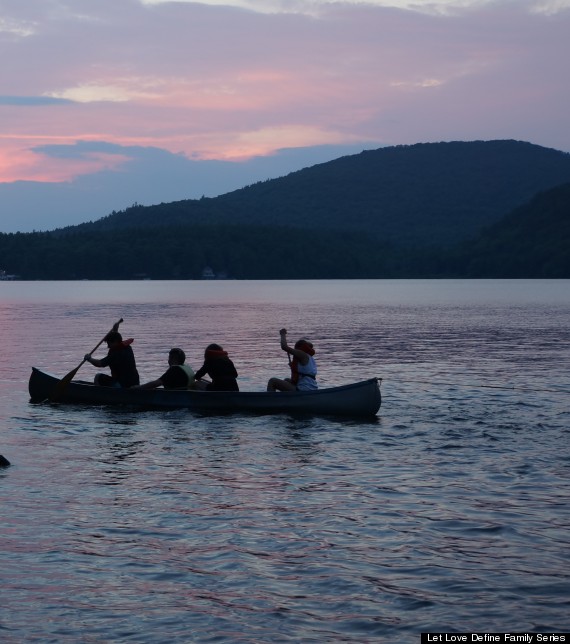 Corinne: Is there a therapeutic component to your camp?
Nick: Good question. There is not. The premise of the camp is for kids to be able to come and feel normal and have a very typical summer camp experience, which is really why a lot of them come. The kids are free to talk about whatever they want to talk about with each other. A lot of them enjoy the fact that they don't have to talk about it. The camp is not a place where we're sitting down and saying, "Let's talk about your gender. How do you feel about this?" Instead, it's "We're going canoeing, we're doing arts and crafts, we're doing a talent show." In the meantime, you're surrounded by kids who know what you are going through. Our camp for older teens has a leadership component that teaches them how to be leaders through games, fun exercises and real-life experiences. At all of our camps, the therapeutic component is not formal -- but Aranu'tiq does have a therapeutic effect on most kids; it sort of happens organically.
Corinne: Have you noticed how many of the kids that come through the camp are adopted or have LGBT parents?
Nick: As far as I know, we have a very high percentage of adopted kids compared to your typical summer camp. Some of them are adopted by LGBT parents and some are not. In addition, with the kids who are not adopted, we have a high percentage of lesbian and gay parents, particularly lesbians. It's always been interesting to us as to why. Maybe it's because people who adopt are used to trying to find resources and looking for ways to help their kids because they already had to be resourceful to become parents in the first place. And others who are in the LGBT community may be "in the know" about particular resources. But we don't really know, and it certainly doesn't matter!
Recently, we had our first camper who was in foster care and had multiple guardians in terms of the state and social workers and foster parents. It was bureaucratically tough, but we worked with the kid's foster agency and were able to get him to one of our Southern California camps. He had a great experience. It's a great feeling for us because so many of these kids who are transgender are kicked out of their homes and because we're dealing with minors, most of the kids that arrive at the camp have to have some kind of acceptance at home within their family in order to get to the camp. But for this kid, it didn't matter. We hope to have other kids like that in the future who might not have the parental support or family of origin support but we can still deal with permissions to get them to camp.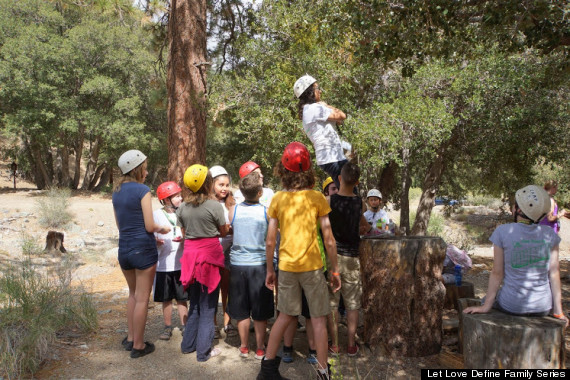 Corinne: How do you hire your counselors and other staff?
Nick: We are lucky in that a lot of people find us and want to work with us. The volunteers do get a little stipend, but they're basically volunteers. They come from all over. Some of them are transgender themselves, some are not but they have been somehow affected by a transgender person in their lives. The staff go through an interview process and a background check. We take them on a best fit, first-come-first-served basis and we do have a lot of staff who come back year after year.
Corinne: Do you have multiple sessions or just once a year?
Nick: Right now we have a once-a-year, one week summer program in California, plus a family camp weekend that is coming up in March. In New Hampshire, we have a two-week session for 8 to 15 year olds and a two week leadership camp for 16 to 18 year olds. And we have two family camps there as well.
Harbor Camps is our overarching organization. We are going to be adding other types of camps as well. Camp Aranu'tiq, pronounced "air-ah-noo-tik," is our camp for trans kids. The first camp we are going to be adding is for LGBT parents and their kids on the East Coast this summer. And then we're also going to serve a couple of other marginalized populations, including little people, in the future, but Camp Aranu'tiq is our main camp right now.
Corinne: Where does that name come from?
Nick: The name is from a Native Alaskan tribe, the Chugach people. It is a word that means someone who transcends gender boundaries. In that culture, people are particularly revered for that. That view is quite common in Native cultures. I want our kids to understand that it's not every culture that puts them down; in some cultures transcending gender is a positive thing.
Corinne: What is your dream for your camp and the campers?
Nick: My dream is for our campers to feel like they are safe, cared for and can do anything they set their minds to. I want them to find lifelong friends at our camps who can help them get through anything. I want them to feel like their camp experience was a typical one, but a wonderful one, when they look back as adults. I look forward to expanding our programming to fill our new camp property all summer in New Hampshire and to keep our camps going strong in California as well. I hope we can serve as many youth and families as need our camps.
For more information about Camp Aranu'tiq of Harbor Camps head here.
Corinne Lightweaver is the Communications Manager at RaiseAChild.US, a national organization headquartered in Hollywood, California that encourages the LGBT community to build families through fostering and adopting to serve the needs of the 400,000 children in the U.S. foster care system. Since 2011, RaiseAChild.US has run media campaigns and events to educate prospective parents and the public, and has engaged more than 2,500 prospective parents. For information about how you can become a foster or fost-adopt parent, visit www.RaiseAChild.US.
Before You Go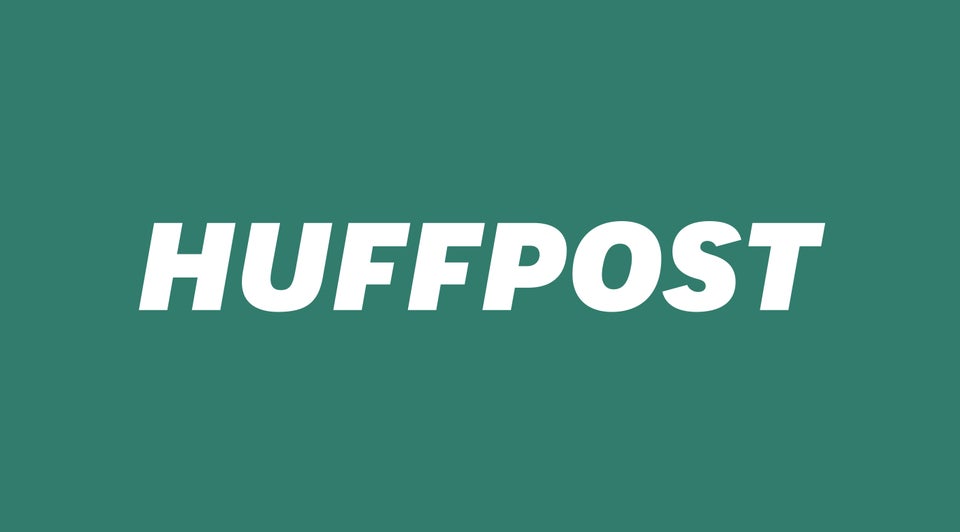 18 LGBT Kids And Allies Who Are Way Braver Than We Were At Their Ages
Popular in the Community